Knowledge center
Blog Home
Equilar Blog
---
Super-Board Shuffle: Avon May Lose Position as Board Diversity Leader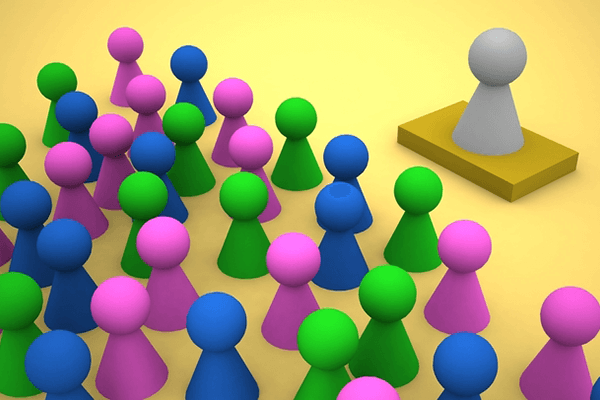 ---
March 31, 2016
Over the past several months, Avon Products has run a gauntlet of buyers and activists. While the company has avoided a proxy fight, some directors may become collateral damage after its impending board refreshment. The beauty product manufacturer had established itself as a leader in board diversity—with female directors representing a full two-thirds of its 12-seat board—but that could change dramatically depending on the candidates both the board and its powerful investors choose to nominate in its proxy statement.
The Acquirer and the Activist
After coming under scrutiny from investors for its poor performance, at the end of last year, Avon sold its North American operations to Cerberus Capital Management LP. As part of the agreement, Cerberus was allowed to nominate three directors, a slate that includes a new non-executive chair Chan Galbato, as well as Steven Mayer and Michael Sanford.
After the sale, Barington Capital Group, L.P.—the leader of an activist investor group with a 3% stake in Avon—voiced displeasure with what they considered a "fire sale" to Cerberus, according to a Bloomberg report. Barington called for the company to cut costs and simplify global operations in an effort to right the ship, and Avon avoided a proxy fight by agreeing to let Barington approve one of two additional independent directors to be named as part of the Cerberus agreement.
The Fallout (So Far)
Of the five new directors who will be nominated for the Avon board after agreements with both Cerberus and Barington, four have been named—the previously mentioned Galbato, Mayer and Sanford, and Cathy Ross—the former CFO of FedEx—who would also join the audit committee. It remains to be seen who the fifth and final candidate to join Avon's board will be, but given the timing of Avon's proxy filings from previous years, the full slate is likely imminently forthcoming—perhaps as soon as this week.
What Will Board Refreshment Mean for Avon?
Given Avon's positioning as a board diversity leader, the table is set for an intriguing finale to its recent challenges. Up to now, Avon's board comprised eight female and four male directors, and with 66.7% of its board female, Avon was nearly 50 percentage points above the Fortune 1000 as a whole, where just 17.5% of all directors were women as of fiscal year end 2014. Avon was one of just four companies with women occupying at least 50% of its board seats, and was by far the leader in this area.
Of the 16 directors either serving on the current board or in waiting, seven are men and nine are women—and three of those men and one woman are guaranteed a seat thus far. Especially if the final seat to be named as part of the Cerberus/Barington deals is a male director, it becomes distinctly possible that the final board of 11—Avon's targeted board size—would be a majority male, putting the company's status as the leader in board diversity at risk. The plot will thicken when shareholders see the final slate of board candidates in Avon's forthcoming proxy statement.
---
The data in this post is powered by Equilar BoardEdge, which not only includes information on 150,000 directors and executives qualified for board service, but also more than a dozen categories about each board member's background and leadership experience. The platform's defining feature is a networking tool that clearly displays how board members are connected to each other.
For more information on BoardEdge, or to request a demo, click here.
For more information on Equilar's research and data analysis, please contact Dan Marcec, Director of Content & Marketing Communications at dmarcec@equilar.com. Matthew Goforth, research & content specialist, authored this post.