Tracking Human Capital Management Disclosures Across Corporate America
January 11, 2021
Amit Batish
---
---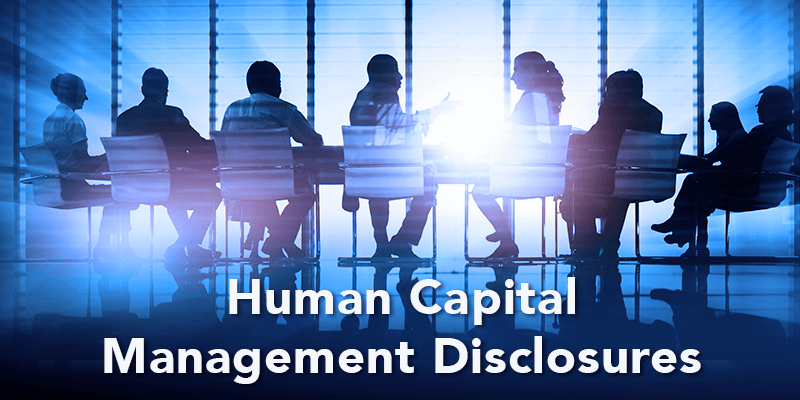 Last updated - January 11, 2021
Prior to the pandemic, human capital management (HCM) issues were gaining tremendous traction, as investors became more aware that a concrete and thorough HCM plan can help drive performance, and thus should be a greater part of overall business strategy. Of course, the COVID-19 pandemic further exacerbated this notion as the focus on employees became even more critical, particularly as companies sought to ensure the health and safety of their employees. As a result, companies are making a concerted effort to not only adequately address issues related to HCM, but also disclose their policies. In fact, according to Equilar, the median character count for HCM-related disclosures has increased by more than four times over the last year.
Over the next several weeks, Equilar will track disclosures related to HCM through its Disclosure Search platform as they are filed. This segment will feature prime examples of HCM disclosures and will be updated on a weekly cadence.
---
Valvoline is among a handful of companies that recently disclosed a robust HCM plan. In the disclosure example below, the Company detailed plans related to talent acquisition, training and development, health and safety, citizenship, and diversity—which of course was a topic that gained tremendous momentum in 2020.
Valvoline Inc. (VVV)

---
In this disclosure example, Washington Federal elected to highlight its employee demographics in a digestible table, clearly indicating the representation of each ethnicity group. The Company also cites programs related to compensation and benefits, as well as learning and development.
Washington Federal Inc. (WAFD)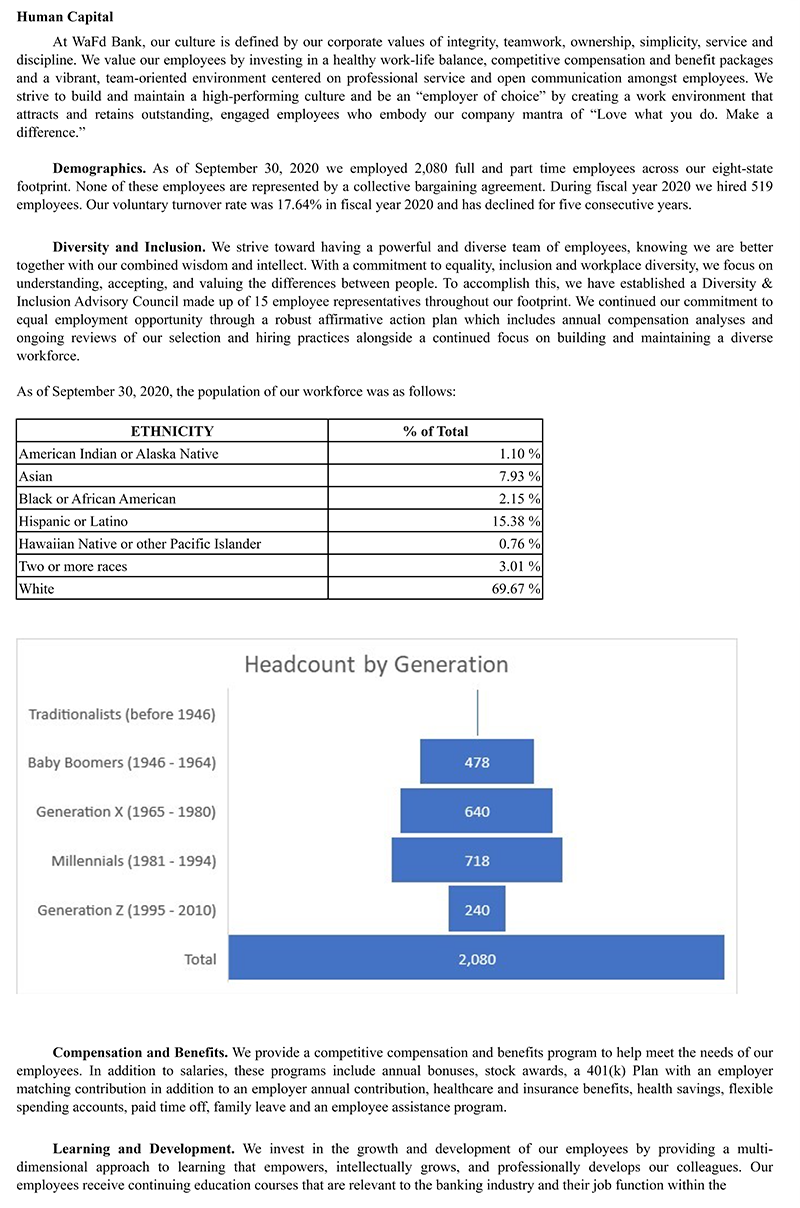 ---
In this example, Visa details how it has addressed employee safety protocols during the COVID-19 pandemic, also noting that the Company did not make any employee layoffs related to the pandemic in 2020. The Company also cited its current global workforce representation, as well as its commitment to increasing the number of employees from underrepresented groups.
Visa Inc. (V)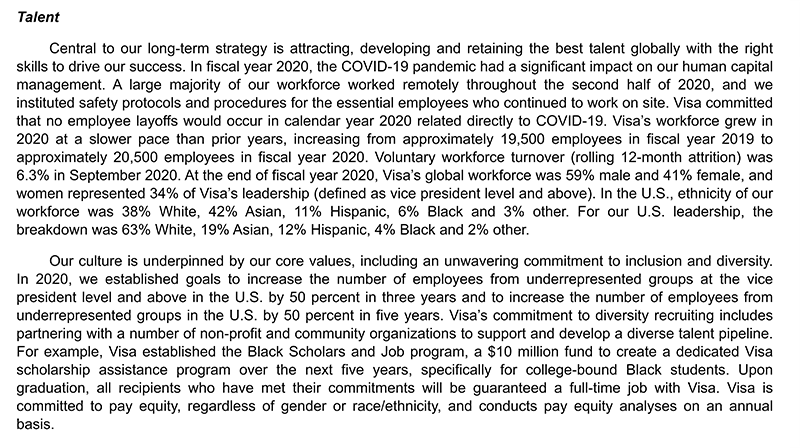 ---
About Equilar Disclosure Search
The Equilar Disclosure Search is the most comprehensive solution to accurately examine SEC public disclosures. The accessible interface allows you to search within all publicly disclosed SEC forms, including 8-K, 10-K, 10-Q, DEF14A, S-1 and more, using a variety of filters. You may search by keywords, tickers or within your peer group, or by financials, geography, and several other criteria. Results are displayed in excerpt form with the ability to click on a link to open the actual disclosure and the exact location of your search term. Request an overview of Disclosure Search or contact info@equilar.com to learn more.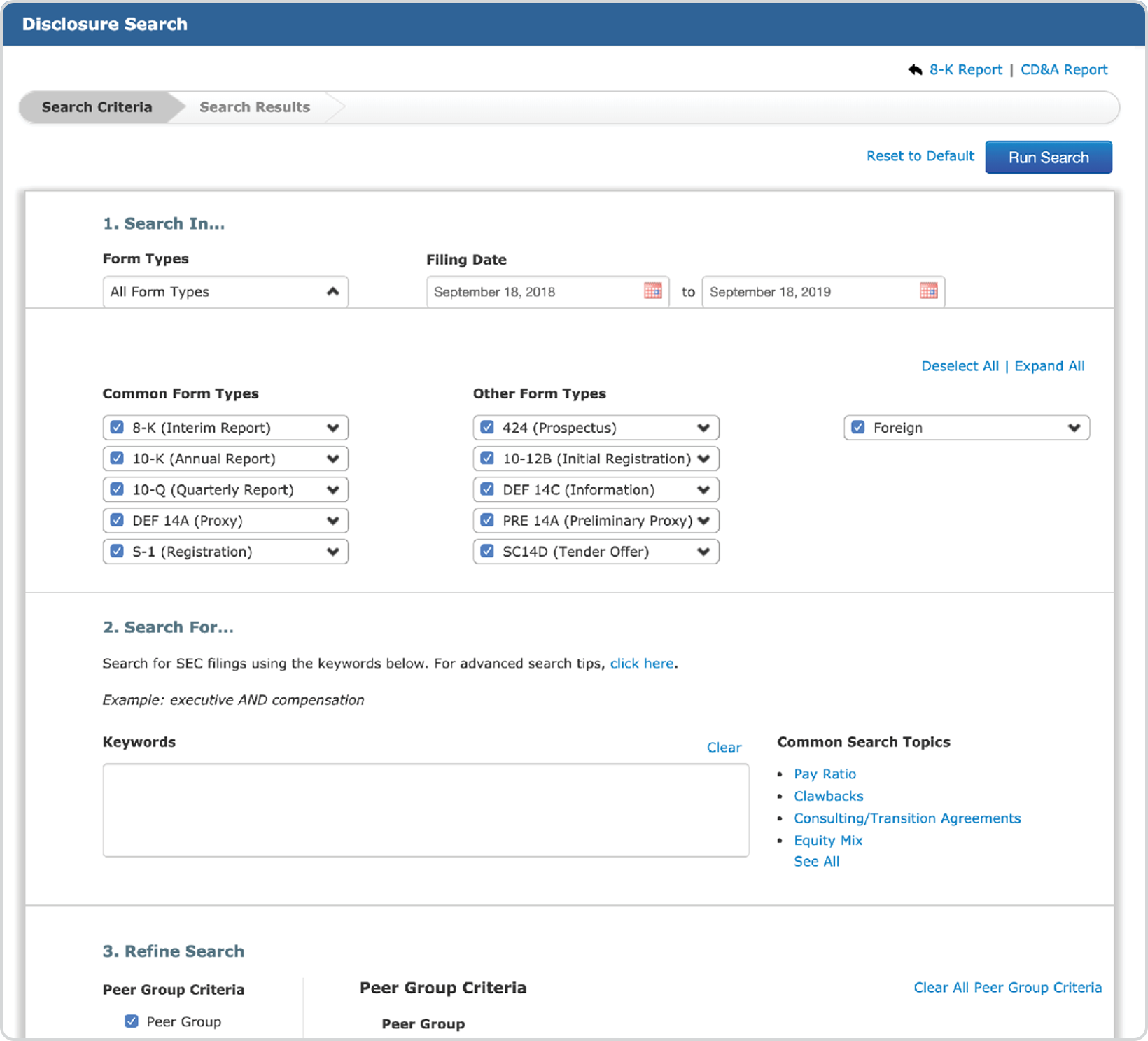 Contact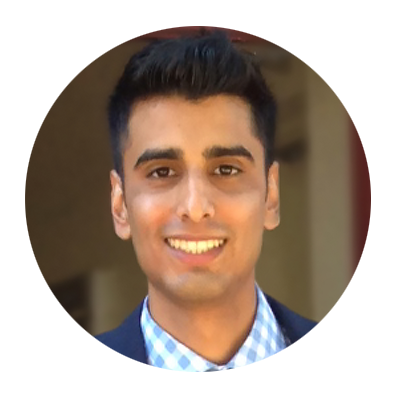 Amit Batish,
Content Manager
Amit Batish, Content Manager at Equilar, authored this post. Andrew Gordon, Senior Director of Research Services, contributed data and analysis. Please contact Amit Batish, Manager, Content & Communications, at abatish@equilar.com for more information on Equilar research and data analysis.
---
---
---