Equilar Institute
Blog Home
New GE Director Nominees Bring Impressive Network to the Board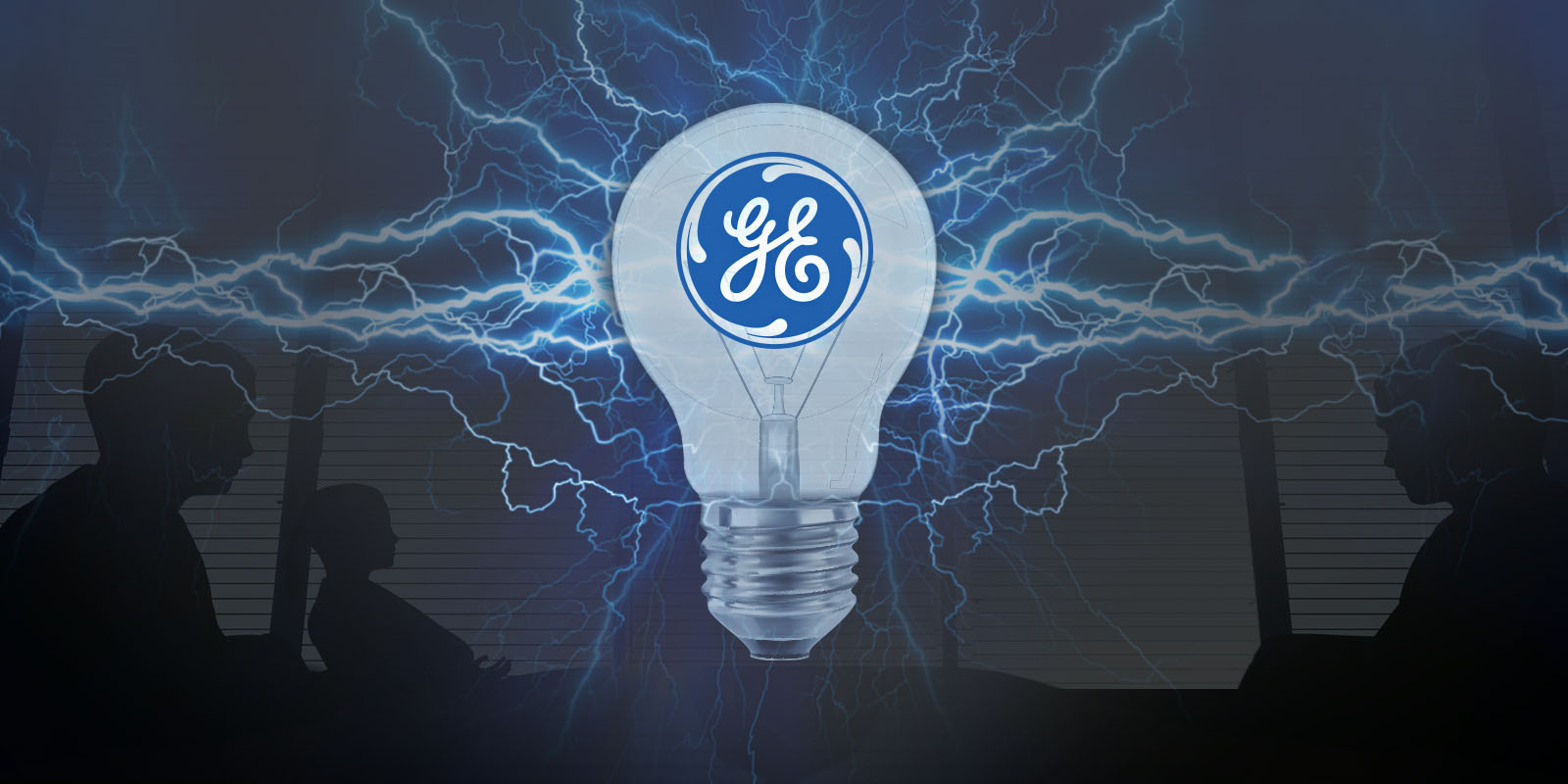 ---
---
March 5, 2018
General Electric announced last week that it will overhaul its board and nominate three new directors, The Wall Street Journal reported. The changes to the board are part of a massive restructuring of the organization under new Chairman and CEO John Flannery.
Flannery is reportedly considering a move to separate the core divisions of the conglomerate—health care, aviation and power. GE's stock dropped 45% in 2017, ending the year with a new management team and an intention to reduce the board's size down to 12 from 18, the Journal reported.
The changes to the board will be voted on at the GE annual meeting in April. The three candidates GE will nominate are Lawrence Culp, the former CEO of Danaher, Thomas Horton, former CEO of American Airlines, and Leslie Seidman, former chairman of the Financial Accounting Standards Board.
Of course, with any changes to a board or executive team, shareholders will pay close attention to the backgrounds and demographics of the new nominees with interest in whether they reflect the strategic direction of the company and bring perspectives representing investors, employees and customers.
In this particular case, gender diversity is taking the spotlight. According to the Journal, three of the six directors who will be dropped from GE's board are women. According to Equilar BoardEdge, women comprise 26.3% of the current GE board, and with the proposed changes, this figure would drop to 17.6%—and that's before the board shrinks to 12 directors. The percentage of women on Fortune 500 boards was 22.5% as of December 31, 2017, according to the latest Equilar Gender Diversity Index.
Another data point that may catch the attention of investors is that GE has added nine new directors in the last five years, and that number will climb up to 12 if the new director nominations are approved. Companies are often scrutinized for too little refreshment on their boards, but investors also recognize that directors with institutional knowledge and understanding of the company's business—particularly board members that have served with multiple CEOs—can be extremely valuable.
The current GE board includes several seasoned directors and executives, and the three director nominees bring an extensive background and wide-spanning executive networks to the table. Combined, Horton, Culp and Seidman have 173 connections to C-level executives and board members across more than 130 companies, according to Equilar BoardEdge data.
For instance, Horton was Chairman of American Airlines Group Inc. from December 2013 to June 2014 and Chairman of American Airlines, Inc. from November 2011 to June 2014. He has been a Senior Advisor in the Industrials and Business Services Group of Warburg Pincus LLC, a private equity firm focused on growth investing, since October 2015. Through these and other executive and board positions, Horton has established 95 C-level executive and board connections across 67 unique companies. To further examine data on Horton's connections, click the image or button below to view his connections profile.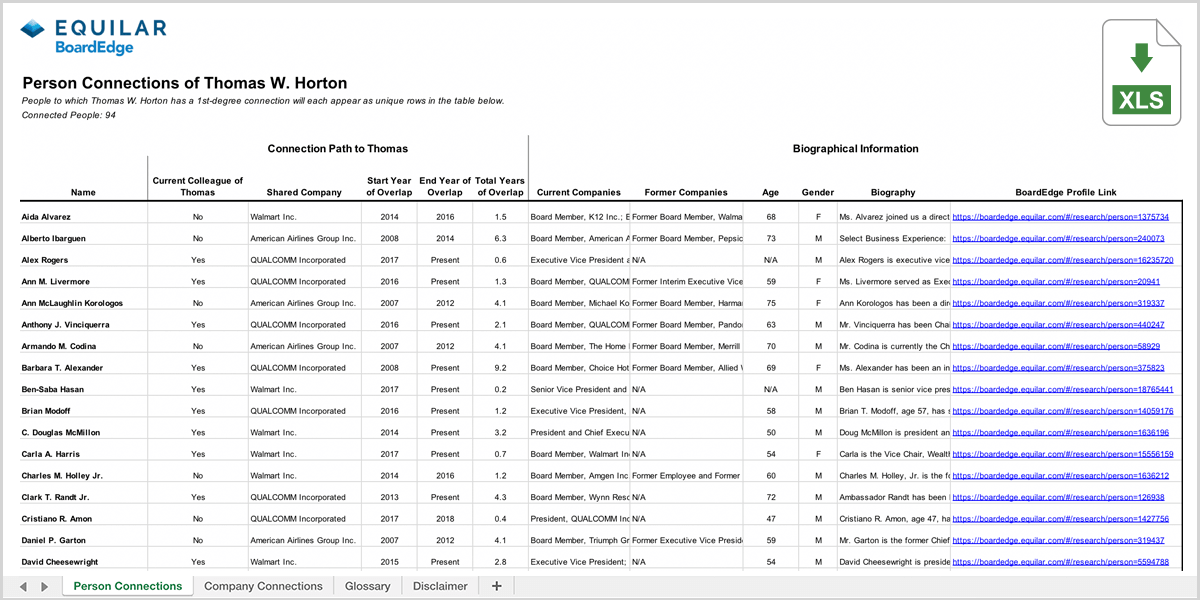 Download Executive and Board Connections
There is no doubt that investors will be focused on the GE board at the April annual meeting. The board is betting that a significant overhaul will pay dividends for the conglomerate in the near future, and the shareholder vote will indicate whether investors agree on this wager.
Reach out to Equilar to learn more about BoardEdge connections or request a download of any of the nearly 200,000 executives and board members in the database. Include specific requests for individual downloads in the comment field.
---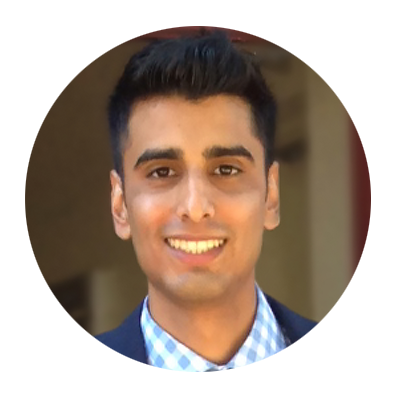 Amit Batish, Content Manager, authored this post. Please contact Dan Marcec, Director of Content & Communications, at dmarcec@equilar.com for more information on Equilar research and data analysis.
---