Knowledge center
Blog Home
Equilar Blog
---
Shareholder Engagement and Proxy Voting: Myths and Realities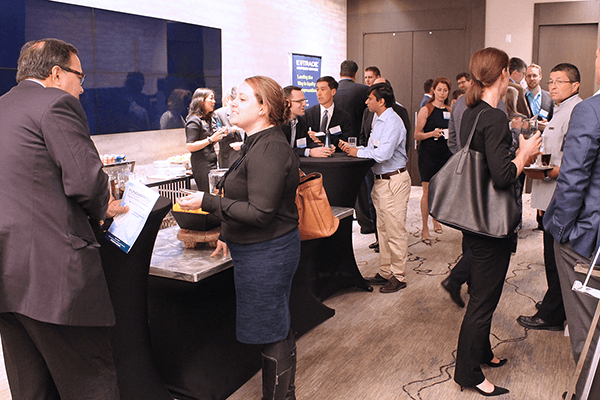 ---
June 13, 2016
Companies preparing for an initial public offering (IPO) have a steep learning curve in terms of corporate governance. Once these companies begin trading, the attention of boards and management turns to meeting numerous regulations, and of course, responding to shareholder concerns. One of the biggest interruptions to corporate governance any company can face is to run afoul of their investors and the proxy advisory firms that make recommendations for shareholder voting.
At the Fundamentals for New Public Companies Forum, hosted by Equilar and Nasdaq, compensation and governance experts provided insights on shareholder engagement for new public companies from their collective decades of experience in the public realm. Below are some key takeaways and key quotes from the event.
Key Takeaways
Be responsive. If you're on the list of companies that doesn't respond to investors, this year's letter campaign from shareholders could be next year's proxy proposal.
Talk directly to proxy voting groups. Talking to portfolio managers isn't shareholder engagement—without speaking to the proxy voting groups, you're not following best practices. They are the ones that make the decisions.
"I'm new" is not an excuse. As a newly public company, the likelihood of an activist campaign is low, but you don't have the resources of more mature organizations. You should pick relatively few but important governance issues to engage on and recruit outside resources to help, such as board members, consultants and outside counsel.
Key Quotes
"Although large institutional shareholders comprise mostly index funds, some do maintain actively managed investments. A great portfolio manager relationship is a door to engaging with the corporate governance team. Since board members represent the shareholder, corporate governance teams like to see boards represented during engagement."
"The bar for executive pay and performance alignment is raised in investors' minds, so even if you're early stage and don't have a Say on Pay vote, you should look ahead. Especially considering shareholders can still vote on directors, outside advisors can identify the low-hanging fruit and help you eliminate problematic practices before you irk investors. Good compensation practices include modeling proxy advisor pay for performance analysis—compensation consultants and Equilar can help."
"Most management teams and boards are more sophisticated than a one-size-fits-all approach to executive pay and know what works best for their company."
---
Equilar events bring together influential business leaders to network and gain insights on executive compensation and board governance challenges. For more information on upcoming events Click Here.
For more information on Equilar's research and data analysis, please contact Dan Marcec, Director of Content & Marketing Communications at dmarcec@equilar.com. Matthew Goforth, research and content specialist, contributed to this post.