Equilar | New York Times 200 Highest-Paid CEOs
Pandemic Has Little Effect on Top Pay Packages
June 11, 2021
Dan Marcec
The New York Times recently published its coverage of the Equilar 200, which highlights the largest pay packages awarded to CEOs in fiscal year 2020. This edition marks the 14th year* of Equilar's partnership with The New York Times to analyze CEO pay among U.S. public companies with revenues over $1 billion. 
Despite a tumultuous year in the global economy due to COVID-19, increases to executive compensation awards continued as if the pandemic did not occur. This is due in large part to the fact that CEO pay is chiefly awarded through equity, or the rights to earn shares of company stock either through continued service in the position (time-based) or by meeting unique, detailed benchmarks (performance-based). 
The top earners on the Equilar 200 list are often recipients of multi-year equity grants intended to pay out over an extended time period, and 2020 was no different. These awards are reported to the Securities and Exchange Commission (SEC) as a total value based on the stock price on the date they are granted, regardless of the time horizon on which they may be earned. In cases where a CEO is awarded such a pay package, it's rare that he or she will appear so high on the list in the subsequent edition.
Put another way, executive compensation reporting is mostly forward-looking, which means the pain of the pandemic is unlikely to be reflected broadly in 2020 pay packages, especially among the largest.
In addition, leaders of companies that have been taken public for the first time are often issued large grants of the recently listed shares, resulting in outsized compensation awards in year one as a public company. Indeed, five of the 10 highest-paid CEOs on this year's Equilar 200 list led companies that went public in 2020 — another sign of the times. 
The introductory page of this feature shows the top 10 highest-paid CEOs in fiscal year 2020, as reported in the summary compensation table of their proxy statements filed to the SEC. Below the top 10 table, there is a link to an interactive chart inclusive of all 200 CEOs, which is sortable by total compensation, change in compensation value year over year, the company's CEO Pay Ratio and median employee pay, company revenue, and change in revenue year over year.
*Due to the COVID-19 pandemic, Equilar and The New York Times did not conduct the study in 2020.
EXECUTIVE NAME
COMPANY (TICKER)
TOTAL COMPENSATION
CHANGE IN PAY
FY END REVENUE ($M)
1.

Alexander Karp




Palantir Technologies (PLTR)

$1,098,513,297
8,979%
$1,093
2.

Tony Xu




DoorDash (DASH)

$413,669,920
137,670%
$2,886
3.

Eric Wu




Opendoor Technologies (OPEN)

$370,240,992
134,533%
$2,583
4.

Chad Richison




Paycom Software (PAYC)**

$211,131,206
899%
$841
5.

Joseph Levin




IAC/InterActiveCorp (IAC)

$189,503,132
1,122%
$3,048
6.

Robert Kotick




Activision Blizzard (ATVI)

$154,613,318
413%
$8,086
7.

Leonard S. Schleifer




Regeneron Pharmaceuticals (REGN)

$135,350,121
531%
$8,497
8.

Brian Chesky




Airbnb (ABNB)

$120,099,075
28,428%
$3,378
9.

Piotr Szulczewski




ContextLogic (WISH)

$78,191,786
17,276%
$2,541
10.

Javier J. Rodriguez




DaVita (DVA)

$73,432,365
n/a***
$11,551
---
**Paycom Software does not meet the $1 billion revenue threshold for this study, but has been included as an exception because the company is in the S&P 500.
***Change in pay not calculated because the CEO was not in the position for two full fiscal years.
---
Key Trends and Takeaways
CEO Compensation Continues to Climb
Median total compensation for Equilar 200 CEOs was the highest in the study's history, totaling $19.7 million. This figure was nearly 6% higher than the median $18.6 million in the most recent Equilar | New York Times 200 study (which covered fiscal year 2018). 
The lowest-paid CEO on the list was awarded $15.2 million, a figure that continues to increase each year of the study. The 200th highest-paid CEO in 2018 was awarded approximately $14.5 million, up from about $13.8 million in 2017. 
Big Pay Packages Highlight an Unusual Year
For only the second time in the study's history (and for the second consecutive report), the top CEO had a pay package worth more than $1 billion. Eight CEOs received compensation valued at more than $100 million in 2020 — prior to 2018, there had never been more than two $100 million-plus awards in the study's history. 
Unfamiliar Faces Grace the Top 10
For the first time since 2014, none of the 10 highest-paid CEOs had been in the top 10 in the previous study. Only Leonard Schleifer, CEO of Regeneron Pharmaceuticals, has been among the top 10 in the past. This trend is due chiefly to the fact that there were five newly public companies represented among the top 10, as well as a CEO recently new to his position (Javier Rodriguez of DaVita). 
Did CEOs "Share the Pain" of the Pandemic? 
COVID-19 has had an uneven effect on corporations, often dependent on industry, but the market overall has reached continual highs in the past year. While CEO pay increased due to rising equity values, cash compensation (salary and bonus) was lower in 2020 than the previous year on balance, even among these highest-paid executives. Salary for Equilar 200 CEOs dipped 3.7% at the median from the previous year, while the median cash bonus fell 5.2%. 
Meanwhile, median employee pay for the firms included on this year's list actually increased, albeit modestly, rising 1.9%. While it would be difficult to argue that CEOs suffered as employees benefited in 2020, fixed pay for executives was held to the same standards as that of the median employee across the market in 2020.
Women Are Absent From the Top of the List 
Among the 200 highest-paid CEOs in 2020, just 13 were women. While this figure (6.5%) approximately matches the prevalence of women in the C-suite at the largest U.S. companies, according to the Equilar Executive Factbook, the first appearance of a woman in the Equilar 200 rankings is 40th, and there were only five women among the top 100. Median pay for women CEOs was $18.9 million, in comparison to $19.7 million overall.
---
Contact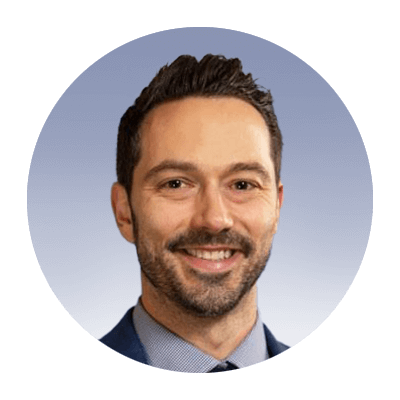 Dan Marcec
Senior Editor at Equilar
Dan Marcec, Senior Editor at Equilar, authored this report. Equilar Researchers, Andrew Gordon, Charlie Pontrelli and Virginia Callison, contributed the data and analysis for this study. For more information on Equilar research and data analysis, please contact Amit Batish, Director of Content and Communications, at abatish@equilar.com .
---
---