Agenda
---
Wednesday, June 3rd
Noon – 8:00 PM
Summit Registration
Attendees may begin event registration check-in at 12:00 noon on Wednesday, June 3rd. If attending an off-site excursion, registration will remain open until 8:00 PM for guest convenience.
6:45 AM – 2:30 PM
Activity 1: Torrey Pines Championship Course South
Torrey Pines Golf Course, designed by legendary course architect William P. Bell, opened in 1957. It offers two 18-hole Championship courses (North & South), both of which test a player's skills with tight fairways, lush rough, ample bunkering and exceptional length that will test players of all skill levels. Torrey Pines has long been recognized as one of the nation's premier municipal golf facilities and is often referred to as a "golfer's paradise." Torrey Pines has been host to many championship tournaments and will once again be host to the 2021 U.S. Open.
Sponsored by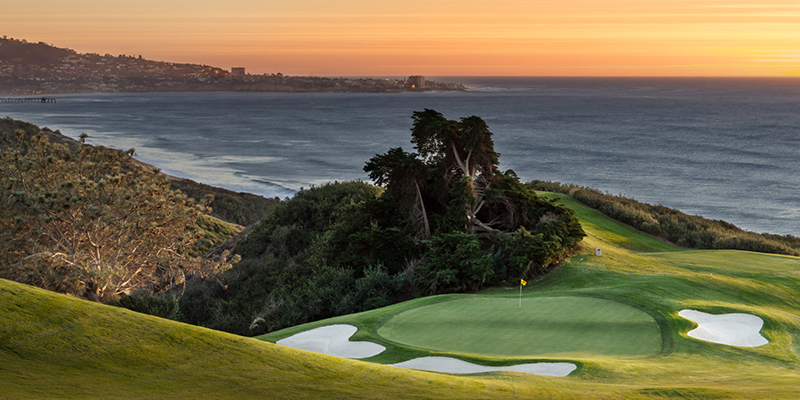 11:00 AM – 4:00 PM
Activity 2: Lunch at Puesto and USS Midway Tour
Attendees will enjoy lunch at Puesto at the Headquarters located near the historic Seaport Village. Puesto at the Headquarters resides in the original San Diego Police Headquarters building which displays its original walls, towering steel doors, and layers of history. Following lunch, guests will head to the USS Midway Museum for a private, docent led tour of one of San Diego's most well-known museums and historical naval aircraft carrier. After the private tour, guests will have time to enjoy the museum on their own and explore its rich history.
Sponsored by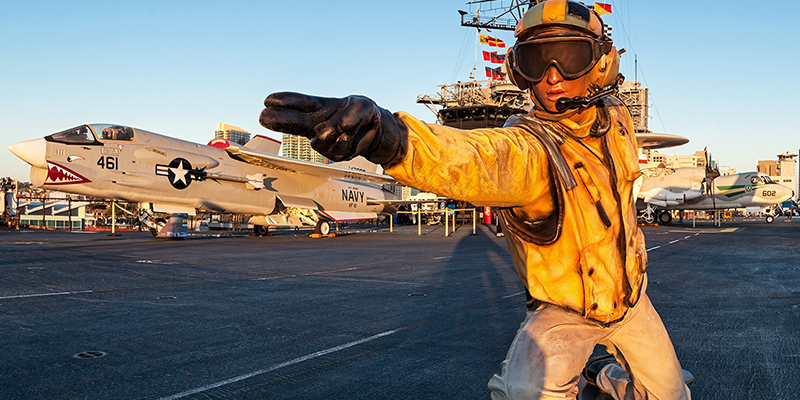 5:30 PM – 7:00 PM
Partner Showcase & Cocktail Reception in Exhibit Hall
Thursday, June 4th
7:00 AM – 7:00 PM
Exhibit Hall Open
7:00 AM – 8:00 AM
Breakfast in Exhibit Hall
8:00 AM – 8:10 AM
Opening Remarks, David Chun, Chief Executive Officer, Equilar, Inc.
8:10 AM – 9:10 AM
Keynote, Donna Brazile
9:10 AM – 10:00 AM
Investor Take: Activism to Redefining the Purpose of a Corporation
Join us for a panel discussion to hear directly from investors about the engagement landscape, activist campaigns and efforts to redefine the purpose of a corporation. Panelists will share their thoughts on what's to come in 2020 and beyond as shareholder engagement continues to be a critical step in good governance processes.
10:00 AM – 10:30 AM
Networking & Refreshment Break in Exhibit Hall
10:40 AM – 11:40 AM
Breakout Tracks (select one)
The SEC & ISS: Battle of 2020
Recently, the SEC has introduced new rules that have transformed how proxy advisors do business. As issuers enter the new decade, their recourse for proxy problems may be more limited. As a result, ISS issued a lawsuit against the SEC for overbearing policies. This panel will unpack updates and predictions on the regulatory climate, changes due to increased oversight, and opportunities and risks for issuers.

Ready for Prime Time: How to Evolve Private Company Pay Practices as Your Business Takes Center Stage
When organizations emerge as majority controlled public companies, implementing the appropriate compensation and governance frameworks can prove challenging. Drawing on experiences from senior heads of HR and non-employee directors, this session will explore the complexity behind the application of compensation plans as investment firms take control. Learn about the challenges and benefits that arise with evolving to public compensation, maintaining the appropriate governance framework as ownership transitions, balancing proxy advisor expectations with what is right for the business, and "third rail" compensation items.

Financial Wellness for Today's Executive
The executive population has complex needs that must be taken into consideration when building financial wellness programs. Panelists will discuss the importance of trust and estate planning, compensation and benefits planning, and philanthropy in executive financial planning. Explore the value of education and communication around subjects such as insider trading rules and relevant company policies, as well as key considerations to successfully deliver an effective program to executives.
1:25 PM – 2:25 PM
Breakout Tracks (select one)
Best Practices for Next Proxy Season: Recent Changes in the Law and Proxy Advisory Firm Policies
The 2020 proxy season and recent litigation relating to executive compensation and equity plans has left several key lessons to be learned. Panelists will discuss recent trends in designing equity compensation programs, provide guidance on how to minimize the risk of a failed say on pay vote, and advise on how to avoid litigation relating to compensation programs. Come let our panelists walk you through best practices for equity and executive compensation programs in a changing governance climate.

Designing Equity for the Roaring 20s
New decade, new equity grants. While 2010 saw performance-based awards as a new concept, and clawback provisions were few and far between, 2020 and beyond will see very different tenets of equity compensation. This panel of seasoned practitioners and advisors will take a brief walk down memory lane to revisit changes over the last decade and a deep dive into what we can expect to see in this new decade. Join as panelists contemplate eligibility changes, new performance metrics, mega grants, hybrid awards, retirement provisions, and more.

Application of Discretion
The U.S. economy continues to reach new heights, and the shifting of priorities around interest rates, tax, and trade all threaten to disrupt the economic environment. With changing factors of uncertainty, companies need to increasingly consider the role that discretion plays in ensuring that incentive results are accurate and of quality. The panel will explore the processes, principles, and structural changes that companies can use to apply discretion to incentive plan outcomes in today's uncertain market. Panelists will draw on their experiences to discuss the guiding principles for the application of discretion as well as the processes needed to ensure transparent decisions.
2:35 PM – 3:35 PM
Breakout Tracks (select one)
Hidden Issues with Equity Awards
The benefits of equity awards can quickly go south if the right combination of special situations occur. If extraneous factors are not addressed appropriately, they may leave a disaster in their wake, such as performance metrics gone bad, retirement provisions, faux vesting provisions, and hidden tax ramifications that affect compliance. The panel will explore real examples of these distinct issues and how companies can fix these issues as well as avoid them in the first place.

Modern Principles for Sensible and Effective Executive Pay
The expectations of corporations and the senior executives who lead them are evolving rapidly. For decades, corporate executives were primarily rewarded based on financial results and shareholder creation. Increasingly, the C-Suite is expected to balance the interests of many more stakeholders, as well as advancing intangible sources of value. Two years of research and interviews of companies, investors and corporate governance experts have revealed new corporate principles for sensible and effective pay. Panelists will explore these modern drivers of long-term corporate value and the shifting societal expectations of companies and their leaders.

Motivation or Alienation? Finding the Right Balance with Incentive Plans
Incentive plans, when crafted properly, serve as a strong motivator for corporate executives. However, an improperly designed incentive plan may do the exact opposite. The appropriate structure for an executive compensation program is a fundamental question that all companies face, as no two compensation plans are the right fit for an individual. Panelists will discuss how to pick the right metrics, finding the right balance, and potential external factors and risks that may affect overall incentive plan design.
3:35 PM – 4:15 PM
Networking & Refreshment Break in Exhibit Hall
4:15 PM – 5:15 PM
Point/Counterpoint: Future Trends in Compensation
As executive compensation evolves, several hot topics have emerged. Join our panelists as they walk through several controversial topics, including the significance of shareholder value, ESG metrics, the role of EVA measures, clawback policies, and more. Panelists will take a side and allow for the audience to decide for themselves in this interactive discussion. Enjoy a lively presentation with several points of view on the most prevalent compensation topics.
5:15 PM – 5:30 PM
Closing Remarks
5:30 PM – 6:30 PM
Cocktail Reception in Exhibit Hall
(Dinner on own)
Friday, June 5th
8:00 AM – 9:00 AM
Breakfast in Exhibit Hall
9:00 AM – 10:00 AM
CHRO's Desk: Learnings and Looking Forward
The Chief Human Resources Officer (CHRO) is responsible for developing and executing human resource strategy in support of the overall business plan and strategic direction of the organization. Alongside intensified competition for talent across the workforce and heightened scrutiny on executive compensation packages, the need for a versatile human resources leader is vital to keep up with the constant social and market changes. Join us for a lively panel discussion with individuals who serve in the role of CHRO.
10:15 AM – 12:15 PM
Industry Roundtables / Equilar Product Training
Attendees can choose between a product training session with Equilar product experts or an industry-specific peer group discussion led by corporate governance thought leaders. Mid-way through there will be a twenty minute refreshment break.
---