Media Center
Equilar in the News
---
Commentary and research from Equilar frequently appears in leading business and industry publications. Recent coverage includes mentions in Bloomberg, BusinessWeek, Forbes, CNBC, CNN Money, The New York Times and The Wall Street Journal.
Members of the press who are interested in obtaining information from Equilar for their stories can direct inquiries to press@equilar.com
---

New York City comptroller pushes 56 companies to commit to diversity
October 14, 2019
The man in charge of New York City's $200 billion public pension fund wants more than 50 companies to take a page from the National Football League and pledge that they will consider female and minority candidates for their highest-level jobs.
---

Women's Share of Board Seats Rises to 20%
September 11, 2019
One-fifth of seats on a broad swath of public company boards are now held by women, a sign of change as U.S. corporations face increased pressure to diversify.
---

The Last All-Male Board On The S&P 500 Just Added A Female Member
July 25, 2019
Copart, a Dallas-based used car seller, was the last company in the index without a female member until it announced earlier this week that it had appointed Diane Morefield to its board of directors.
---
Here's Why Hilton's CEO Doesn't Tip Housekeeping
June 9, 2019
In a statement to TPG, Nassetta had the following to say regarding his personal policy on tipping housekeeping at hotels in the future.
---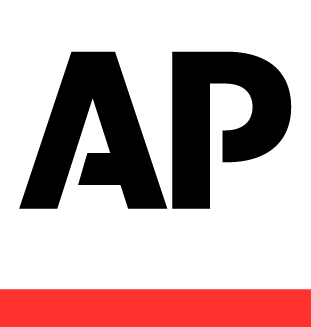 CEOs get $800,000 pay raise, leaving workers further behind
May 24, 2019
Did you get a 7% raise last year? Congratulations, yours was in line with what CEOs at the biggest companies got. But for chief executives, that 7% was roughly $800,000.
---

It's Never Been Easier to Be a C.E.O., and the Pay Keeps Rising
May 24, 2019
Compensation for top bosses grew at double the pace of ordinary workers' wages, according to our annual analysis.
---

CEOs Under 50 Are a Rare Find in the S&P 500
May 22, 2019
When he became chief executive of power-generation company NRG Energy Inc. more than three years ago, Mauricio Gutierrez said his selection raised eyebrows.
---

What's Keeping More Women From Board Seats: Little Turnover
April 24, 2019
A stubborn paradox reigns across U.S. boardrooms: Companies are appointing more women to board seats than ever, yet the overall share of female directors is barely budging...
---

Disney isn't the only company paying its CEO 1,000 times more than its typical employee earns—here are 12 others
April 23, 2019
Chief executives have long earned some of the largest paychecks in America, but at what point does their compensation defy reason?
---

Anadarko Boosted CEO's Payout Just Before $33 Billion Chevron Merger
April 23, 2019
Anadarko Petroleum Corp. , a day before announcing its sale for $33 billion, sweetened by millions of dollars the payout its top executives could reap in the event of a deal, according to a compensation firm's analysis of the oil company's changes.
---

Disney Heiress Criticizes CEO Robert Iger's Compensation
April 22, 2019
Chief Executive Robert Iger's compensation have gained a prominent ally: an heiress to the fortune of the company's eponymous founder...
---

DealBook Briefing: Billionaires Pledge Hundreds of Millions to Save Notre-Dame
April 16, 2019
The catastrophic fire at Notre-Dame Cathedral in Paris yesterday badly damaged the 850-year-old building, but some of France's richest moguls are stepping up to pay for repairs...
---

Best Buy, After Turnaround, to Switch Leaders
April 15, 2019
Best Buy Co. chief Hubert Joly will step aside as chief executive, after leading the turnaround of an electronics retailer that many thought would suffer the same fate as other big-box chains facing Amazon.com Inc...
---

U.S. CEOs took home less pay in 2018 for the first time in five years
April 12, 2019
The CEOs of the country's 100 largest public companies earned slightly less in 2018, marking the first decline in five years, according to a report from Equilar...
---

Uber files with SEC to go public in the year's most anticipated tech IPO
April 11, 2019
Uber filed documents Thursday to take the ride-hailing giant public, the most anticipated of the year's high-profile technology stock-exchange listings...
---

After years of apologies for customer abuses, Wells Fargo CEO Tim Sloan suddenly steps down
March 28, 2019
Wells Fargo announced Thursday that its chief executive, Tim Sloan, is stepping down after he spent more than two years trying without success to convince lawmakers and regulators that the embattled bank is no longer a threat to its customers...
---

Wells Fargo C.E.O. Timothy Sloan Abruptly Steps Down
March 28, 2019
Timothy J. Sloan, the embattled chief executive of Wells Fargo, abruptly stepped down on Thursday as one of the country's largest banks struggles to recover from a series of self-inflicted scandals...
---

Lisa Wardell walked into a meeting with 14 white, male bankers — and she ran the room
March 22, 2019
A spirit for business and entrepreneurism springs from many sources. Lisa Wardell dared to take risks, meet people from diverse backgrounds and put herself into uncomfortable situations. She learned from that discomfort...
---

A Risk Starbucks Won't Mention: Howard Schultz Could Help Trump
March 8, 2019
Starbucks' stock has been soaring, its earnings are strong, and it has been expanding rapidly in its fastest-growing major market, China...
---

Leslie Moonves to Take CBS to Arbitration Over $120 Million Severance
January 17, 2019
Leslie Moonves, the former chief executive of CBS, plans to fight a decision by the company's board that denied him a $120 million severance payment after he was fired for cause following numerous allegations of sexual misconduct...
---

When Doctors Serve on Company Boards
December 31, 2018
Cancer centers are re-evaluating their relationships with health care companies, including when, if ever, doctors and researchers should serve on corporate boards. Here are some hospital executives and cancer researchers who sit on the boards of publicly traded companies, in dual roles that may raise questions about conflicts of interest.
---

For Companies, It Can Be Hard to Think Long Term
December 3, 2018
Apple Inc. recently ended its practice of reporting quarterly sales numbers for individual units, saying a 90-day performance for Macs or iPhones isn't a proxy for the underlying strength of product lines.
---

GE's Former CEO to Collect $4 Million in Severance
November 8, 2018
General Electric Co. will pay former chief executive John Flannery $4.25 million cash in severance over the next 12 months.
---

Cisco just revealed how much its average employee makes
October 25, 2018
Cisco CEO Chuck Robbins is the $207 billion networking giant's most valuable player — at least when judging by compensation.
---

Many C.E.O. Tenures Are Getting Shorter
October 23, 2018
Company bosses don't seem to stick around as long as they used to.
---

October 4, 2018
John Flannery spent 25 years working his way into striking distance of the top job at General Electric Co.
---

Some Companies Spend Plenty to Lure Executives Willing to Relocate
September 19, 2018
A lot of executives don't relish the idea of disrupting their lives to take a distant job, but they don't have to in the current strong economy.
---

September 10, 2018
The right-thinking progressives who rule Sacramento aren't satisfied with punishing business with high taxes and costly regulation.
---

California Moves to Mandate Female Board Directors
August 29, 2018
California legislators on Wednesday passed a bill that requires major companies based in the state to put female directors on their boards.
---

A Tech Solution to Finding Board Members
August 29, 2018
A Tech Solution to Finding Board Members.
---

How Should Pepsi's Indra Nooyi Be Graded?
August 9, 2018
Indra Nooyi didn't best her biggest rival's shareholder returns during her 12 years as chief executive of PepsiCo Inc. Nor did PepsiCo's results beat the market.
---

Few Execs Leave Money on the Table Upon Departure
July 16, 2018
Few Execs Leave Money on the Table Upon Departure
---

Lowest Pay Ratios Go to 'Richest' CEOs
July 2, 2018
Few Execs Leave Money on the Table Upon Departure
---

Why 2018 Could Be a Record Year for Women Joining Corporate Boards
June 22, 2018
Women are on track to gain a record number of board seats by year's end, the Wall Street Journal reports.
---

Top Time Warner Executives Set for $180 Million Payout
June 13, 2018
CEO Jeffrey Bewkes will collect a little more than half of that money -- about $97.7 million based on Tuesday's closing price. Most of that will come from two sources.