Pulling Back The Curtain On Pay Practices
January 28, 2021
Amit Batish
---
---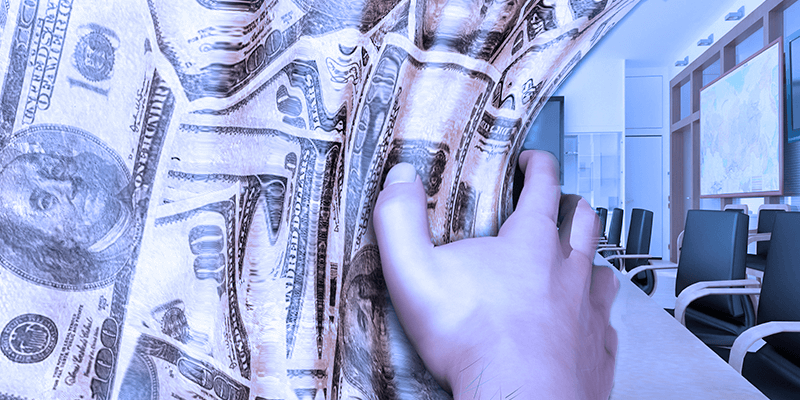 Each year, compensation teams face the tall task of sorting through newly-reported executive compensation data as a benchmark to establish pay packages for their executives. Ultimately, they seek to formulate a pay scale that motivates and retains executives while creating shareholder value and return.
This process requires both objective data and strategic analysis, and oftentimes, companies may choose to rely on compensation surveys in addition to publicly reported data on the Top 5 paid employees from proxy statements for a better understanding of trends and practices throughout their particular industries. Among the many uses, compensation surveys can be a critical resource to display executive pay rankings, establish an understanding for compensation paid and depict key pay trends. But the chief value of compensation surveys rests in their ability to help companies understand how their executive pay compares to the market, and more specifically their peers. In many cases, Top 5 proxy data is not sufficient enough for companies to accurately benchmark their executives and may result in a pay bias.
To address this dilemma, each year, Equilar conducts its Top 25 Survey that highlights the pay trends of participating company's Top 25 paid employees. Top 25 Survey has collected information on more than 1,400 public and private companies in its database since inception. The survey helps show the complete pay picture, including for those "hard-to-benchmark" positions outside of the Top 5 executives.
Figure 1
Primarily, outside of the Chief Executive Officer and Chief Financial Officer, the Top 5 executives will vary by company. Figure 1 depicts several executive roles within the Equilar 500 that are less common in proxy statements. The Chief Human Resources Officer (CHRO) position is another hard to benchmark role since it is more often than not outside the top five highest paid executives. Yet, these roles are becoming more prominent in many organizations as corporate culture becomes a higher priority with each passing year. In 2020, just 29 Equilar 500 CHROs were listed as a Top 5 executive, and with such a small sample size, this could result in a significant bias in pay analyses. However, when combined with Top 25 Survey data, the sample size increases by 93 to 122.
Analyzing Equilar TrueView can better explain this concept. TrueView is a service that blends Top 5 proxy data and Equilar's Top 25 Survey data for a thorough analysis following SEC disclosure guidelines. In Figure 2, a report on Top 5 General Counsel within the technology sector shows a median total compensation of $1,846,100 with 49 data points. In combination with the Top 25 Survey, the TrueView blended result shows a median total compensation of approximately $1,615,700 using a set of 79 total data points. In this example, the opportunity cost to the organization is over $230,358 by not using TrueView.
Figure 2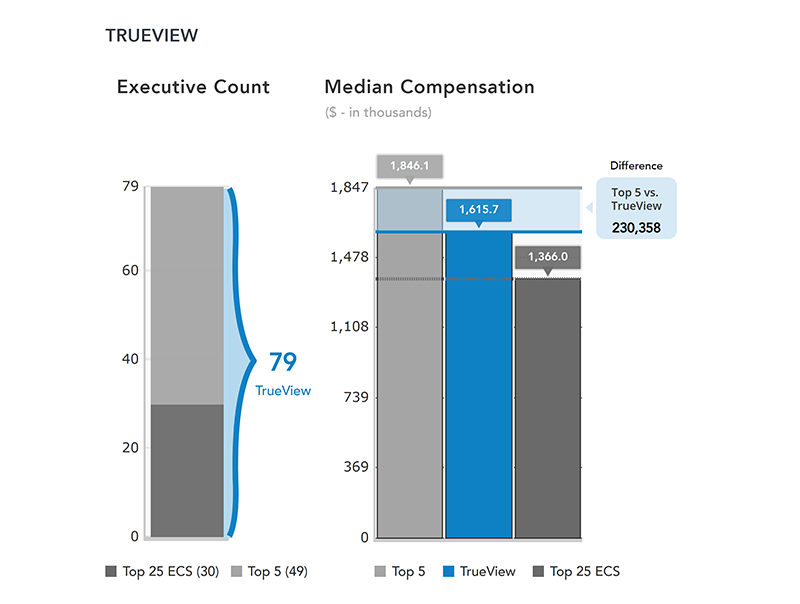 The use of the objective data that comes from compensation surveys can be crucial for executive benchmarking purposes. By mitigating potential pay biases, executive compensation plan designers have a better sense of appropriate pay levels that can ensure executive motivation and retention while meeting the demands and expectations of shareholders.
Contact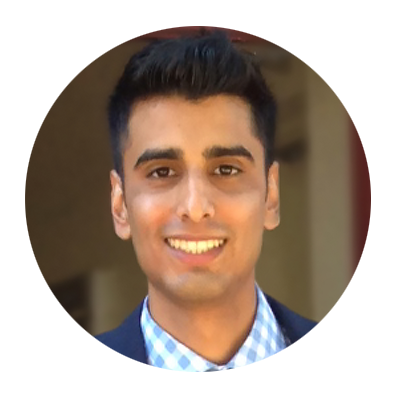 Amit Batish
Content Manager
Amit Batish, Content Manager at Equilar, authored this post. Nathan Grantz, Senior Research Analyst, contributed data and analysis. Please contact Amit Batish, Manager, Content & Communications, at abatish@equilar.com for more information on Equilar research and data analysis.
---
---
---