Equilar Institute
Blog Home
Berkshire Hathaway Adds Two New Directors as Buffett Eyes Successors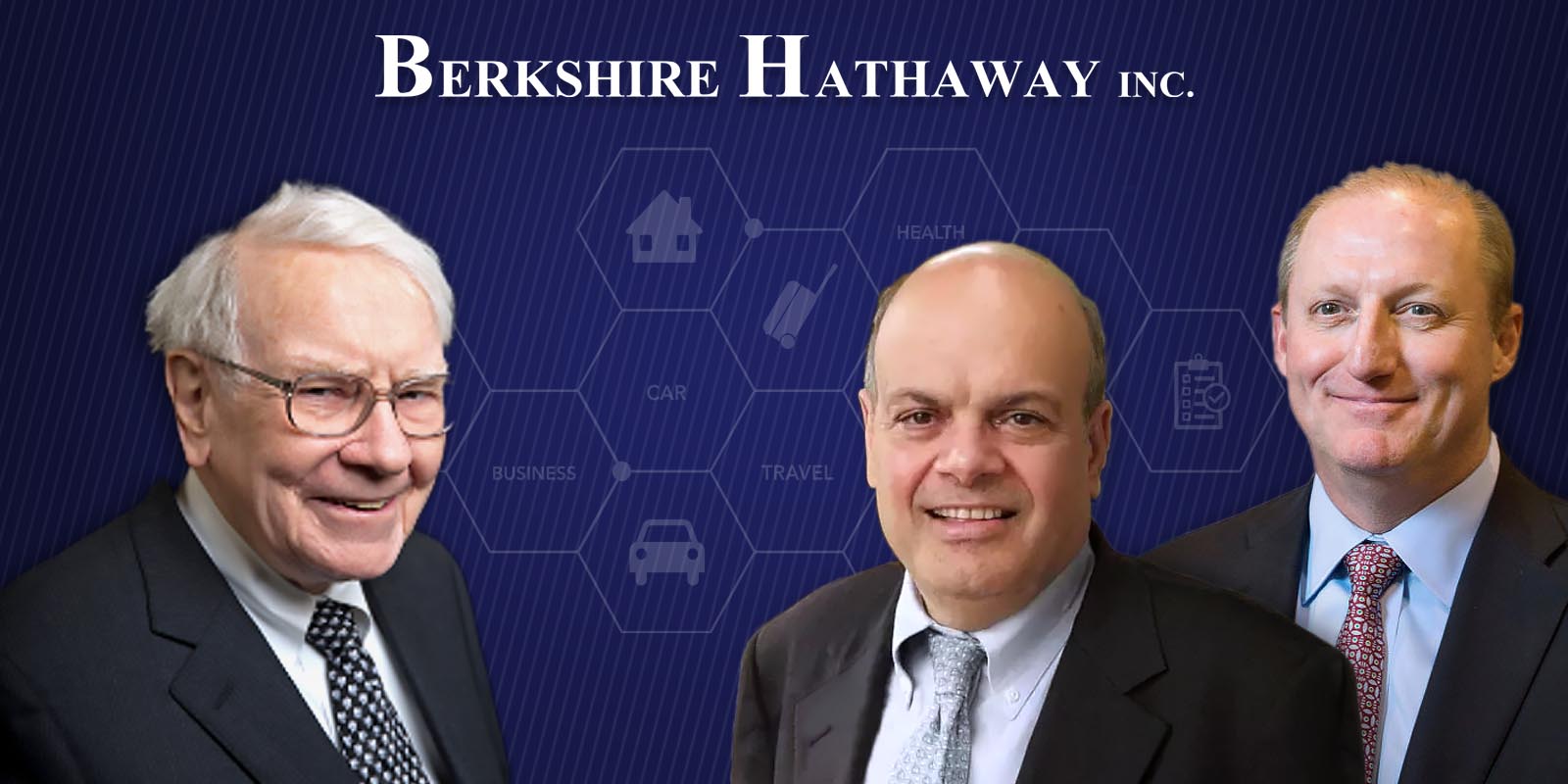 ---
---
January 15, 2018
Berkshire Hathaway announced last week that it has appointed two new directors—Gregory Abel and Ajit Jain—as the conglomerate voted to increase the size of its board from 12 to 14, the Associated Press reported. Abel and Jain are also expected to take on vice chairmen duties.
For quite some time, investors have speculated whether Berkshire had a succession plan in place for when 87-year-old CEO Warren Buffett and 94-year-old Vice Chairman Charlie Munger were finally ready to call it a career. This move indicates that Abel and Jain are among the frontrunners to be successors.
"They've both got Berkshire in their blood," Buffett told AP.
Abel, who currently leads Berkshire Hathaway's utility unit, will take on the responsibility of overseeing the company's non-insurance business operations. Jain is the current Executive Vice President of National Indemnity Co.—a Berkshire company—and will oversee all of Berkshire's insurance operations.
The decision to bring on Abel and Jain to the board may also be a signal to investors that the company is addressing concerns regarding the age of its board. According to Equilar BoardEdge data, the average age of the current Berkshire board is 69. Average tenure on the current board is also rather stale at 15 years, as the board has added just one new director over the last five years. Average age of an Equilar 500 board was 62.7 in 2017, and the average tenure was 8.2 years, according to the recent Equilar report, Board Composition and Director Recruiting Trends.
Of course, an older, highly tenured board also comes with experience and a wide network of connections. Outside of Munger and Buffett, the board includes several other key influencers, including Bill Gates, who bring a wealth of experience and expertise. Overall, the entire current 12-person board is connected to 857 C-level executives and board members across 449 unique companies. Buffett himself has established 99 connections across 58 companies. To further examine data on Buffett's connections, click the image or button below to view his connections profile.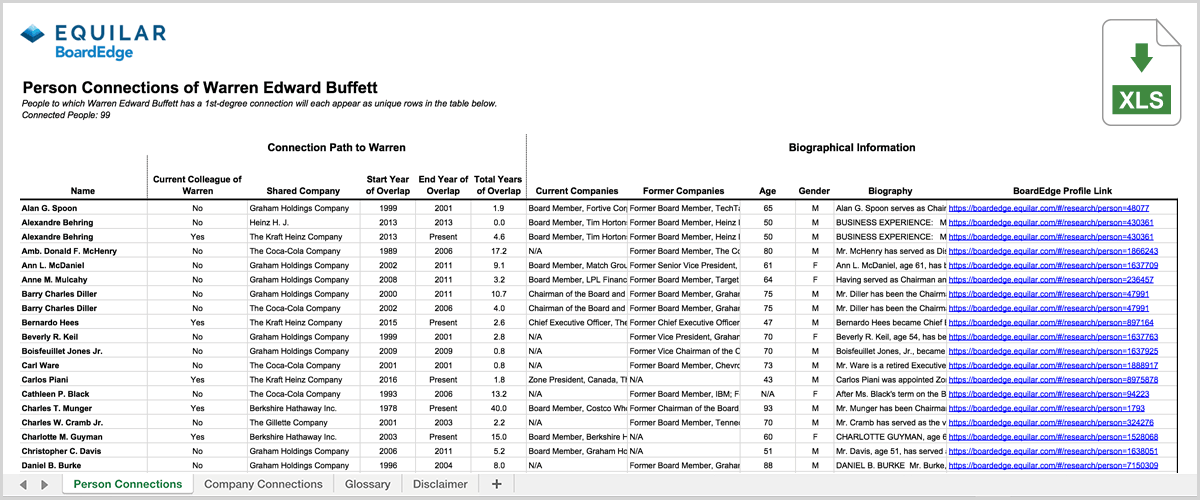 Download Executive and Board Connections
Despite speculation, Buffett has remained tight-lipped on whether Abel or Jain will take over as CEO when he steps down. However, the move has quelled some concerns about whether the company has a succession plan in place. According to a recent Equilar report, more than half of the 100 largest companies by revenue mentioned that they had a CEO succession plan in 2017, and 28.0% disclosed specific details about their CEO succession plans, up 7.2 percentage points from 2013.
Additionally, there were 67 CEO transitions at Equilar 500 companies during the report's study period, with nearly 80% being internal promotions. All signs point to this being the case in Berkshire's situation at some point in the future as well. Regardless, CEO succession planning continues to be touted as one of the most important responsibilities of a board of directors. Because shareholders see this as a critical aspect of good governance, companies are increasingly making stronger efforts to offer a window to their succession policies without giving sensitive or competitive information away.
If one thing is certain, Buffett will not be stepping away from the Berkshire any time soon if he can help it. However, it will be worth keeping an eye on what impact Abel and Jain will have on the conglomerate in 2018, as the two possibly gear up to succeed Buffett at some point in the future.
Reach out to Equilar to learn more about BoardEdge connections or request a download of any of the CEOs or board members mentioned in this article, as well as any of the nearly 200,000 executives and board members in the database. Include specific requests for individual downloads in the comment field.
---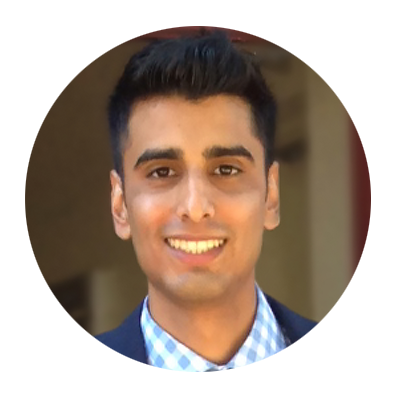 Amit Batish, Content Manager, authored this post. Please contact Dan Marcec, Director of Content & Communications, at dmarcec@equilar.com for more information on Equilar research and data analysis.
---