Equilar Institute
Blog Home
Could 40 Be the New 60 in the Boardroom?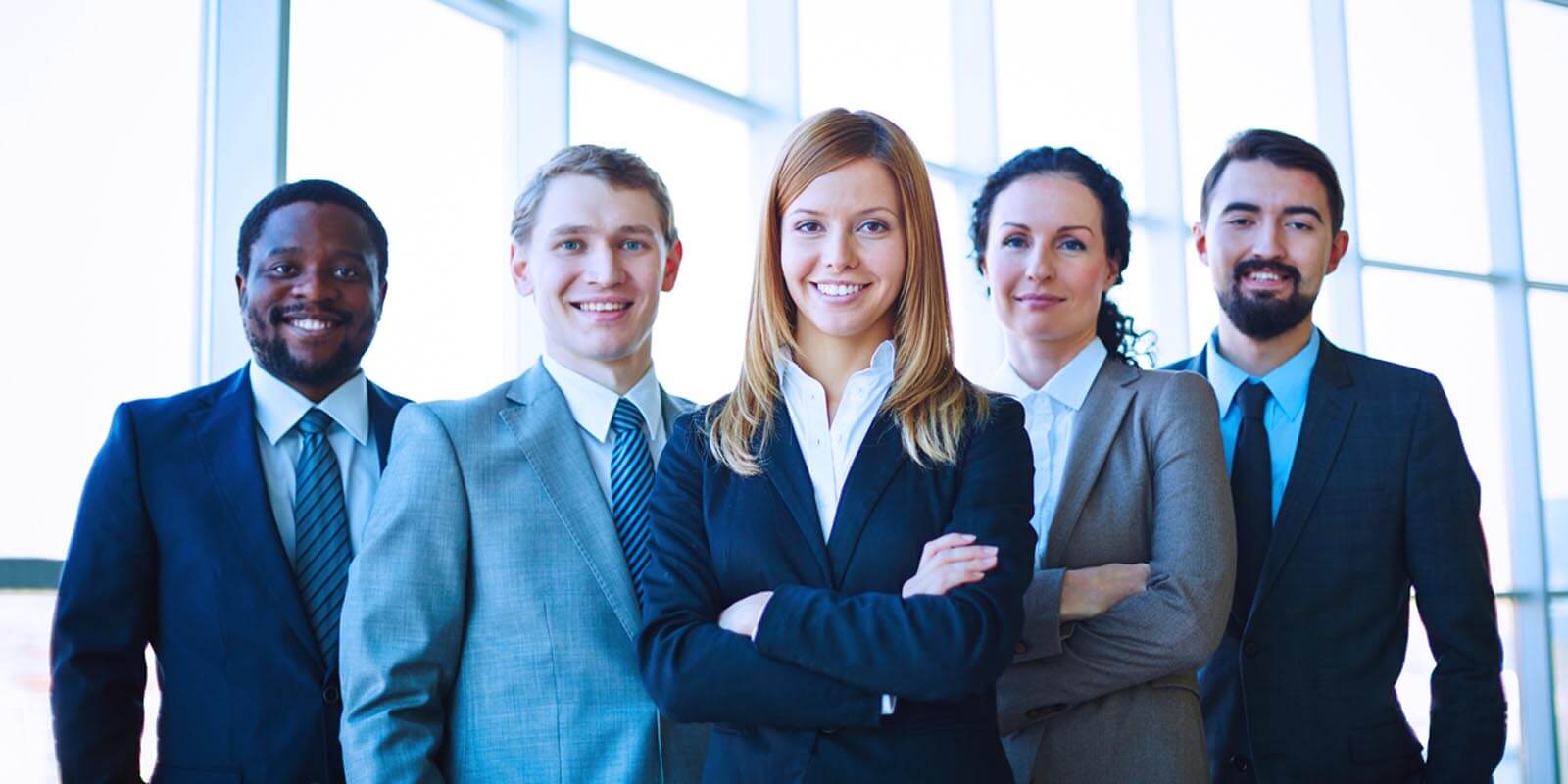 ---
---
October 13, 2017
Investors and other corporate stakeholders have been pushing for more diversity at the top levels of corporate America in recent years. In addition to gender and ethnic diversity, age is another consideration when boards are strategizing board refreshment.
Though average board members are typically in their 60s, there has been a recent uptick in the number of companies that have directors under 40. According to Equilar research, the percentage of Equilar 500 boards having at least one director under the age of 40 has increased from 1.7% in 2013 to 5.5% in 2017. (The Equilar 500 includes the 500 largest U.S.-headquartered or listed companies by revenue, weighted to approximate other, similar large-cap indices.)
During the study period, the number of directors under 40 doubled from 11 to 22 from 2015 to 2016, and the trend continued in 2017, with 30 directors under age 40. Of those, 27% of which were newly added for that fiscal year.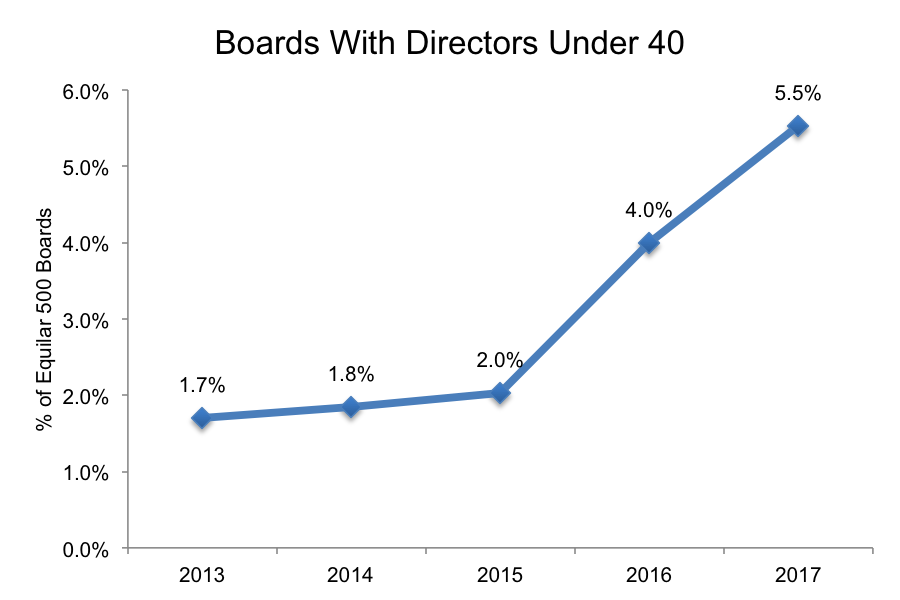 Despite these bourgeoning trends, the average age of directors is increasing ever-so-slightly. In 2013, the average age of a board member in the Equilar 500 was 62.1, and is now 62.7, a 1.0% increase from five years ago, according to the recent Equilar report, Board Composition and Director Recruiting Trends. The average age of new directors on boards has also been increasing, reaching 57.5 in 2017, up from 56.9 five years ago.
This increase in average age overall may be surprising, especially with the growing importance of technology across all sectors. Many of the young directors included in the study have been recruited for their technology and entrepreneurial experience as well as consumer perspectives for boards that are outside of the technology sector. Some notable names are Kevin Systrom (33), CEO and co-founder of Instagram, Inc., who has sat on the board of Wal-Mart, Inc. for three years, and Clara Shih (35), CEO and co-founder of Hearsay Systems, an enterprise software company, who has sat on the board of Starbucks Corporation for the last six years.
In addition to the rising demand for technology expertise in the boardroom, the difference in generational perspectives can help prevent boards from slipping into thought traps. The wisdom of older directors can be supplemented with fresh perspectives from younger directors. Expedia, Inc. lists Chelsea Clinton's (36) "youthful perspective" as one of her board qualifications.
"Board Membership Qualifications: Ms. Clinton's broad public policy experience, keen intellectual acumen and youthful perspective will further enhance the diversity of experience, backgrounds and opinions represented on the Board." (p.7)
The wisdom and knowledge of older, well-seasoned directors still carry majority of the weight in the boardroom, and for good reason. However, there's certainly no shortage of expertise and fresh ideas from the younger generations. And though board members under age 40 still only represent a small subset of all directors, the rising trend towards younger directors is one certainly one worth noting in light of the recent focus on board refreshment and composition.
For information regarding the studies referenced in this post and to purchase the underlying datasets, or to learn more about Equilar's Research Services, please contact the Equilar research team at researchservices@equilar.com.
---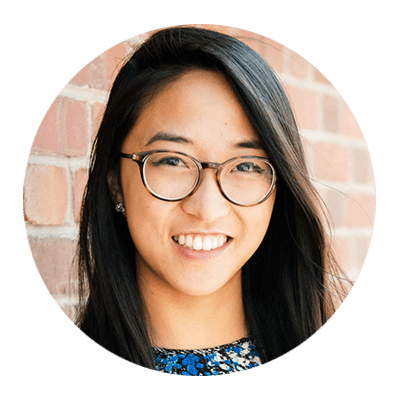 Lisa Ngo, Research Analyst at Equilar, authored this post. Please contact Dan Marcec, Director of Content & Communications, at dmarcec@equilar.com for more information on Equilar research and data analysis.
---