Equilar Institute
Blog Home
Shareholder Activism and Board Refreshment Precede Whole Foods Sale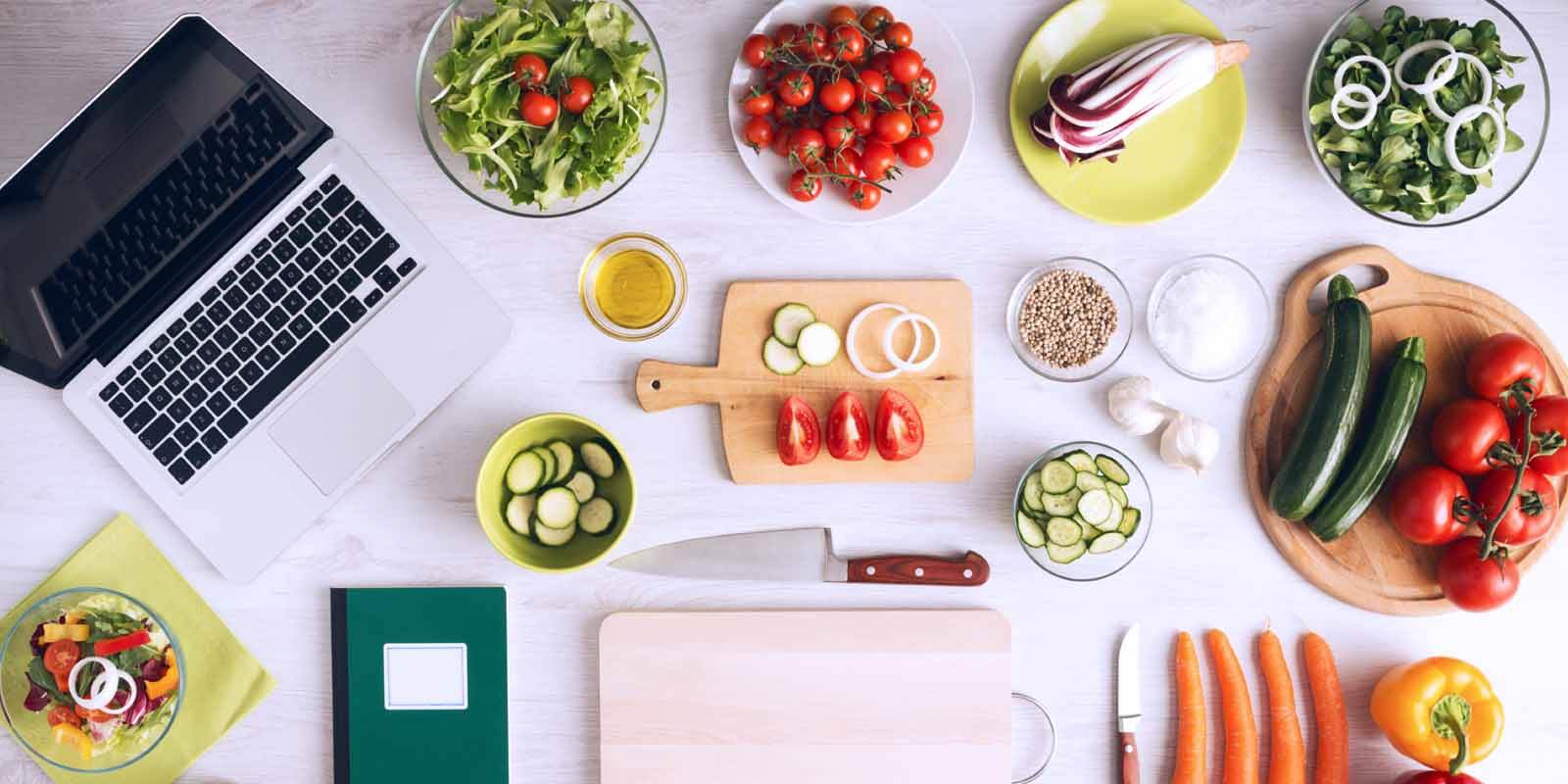 ---
---
July 05, 2017
Amazon is set to purchase Whole Foods Market Inc. for $13.7 billion, and the deal is expected to close later this year, becoming the online giant's largest acquisition to date. It will also give Amazon access to Whole Foods' network of more than 460 stores, a strategic move that allows the company to quickly gain a sizable stake in the approximately $674 billion U.S. grocery market.
In April of this year, activist investor Jana Partners announced an 8.3% stake in Whole Foods, making it the grocer's second largest investor following Vanguard Funds, reported Bloomberg. After announcing its stake, Jana quickly began pressuring Whole Foods to make substantial changes following seven consecutive quarters of falling sales. The activist investor pushed for the nomination of four candidates to the company's board—not an unusual request from activists, as of the 413 activist campaigns launched in 2016, 41% were board-related—and the possible sale of the business.
By May, Whole Foods had announced the appointment of five new directors: Ron Shaich, CEO of Panera, Joe Mansueto, founder of Morningstar Inc., Ken Hicks, former CEO of Foot Locker, Sharon McCollam, ex-CFO of Best Buy and Scott Powers of JAB Holding Co.
As part of Whole Foods' effort to refresh its board in May, the company also named a sitting director, Gabrielle Sulzberger, as chairman of the board. Sulzberger was first elected to the Whole Foods board in 2003, and replaced Chairman John Elstrott, who had been in that role since 2009. According to Equilar BoardEdge data, Sulzberger currently serves on three public company boards and has connections to 91 board members and executives at 45 public companies over nearly 14 years of board service. Click the image or button below to download more details on Sulzberger's connections and companies.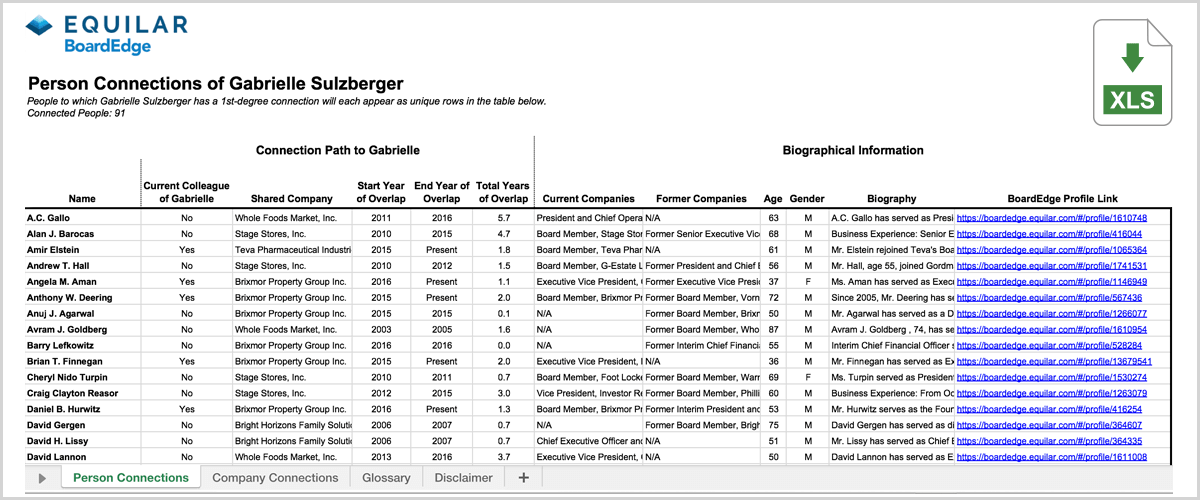 Download Executive and Board Connections
The five new directors have a combined total of 248 connections to other executives and board members, according to Equilar BoardEdge data, totaling 160 public companies. Having joined his first board in 2007, former Foot Locker CEO Ken Hicks, has made the most connections of Whole Foods' five newest directors. During his decade-long board career, Hicks has served on five public company boards and has connections to 66 board members and executives at 50 public companies. Learn more here or request information about Hicks' and other directors' connections to the corporate board community.
The Equilar BoardMap for Whole Foods shows how the company's directors are connected to other public boards through current directorships.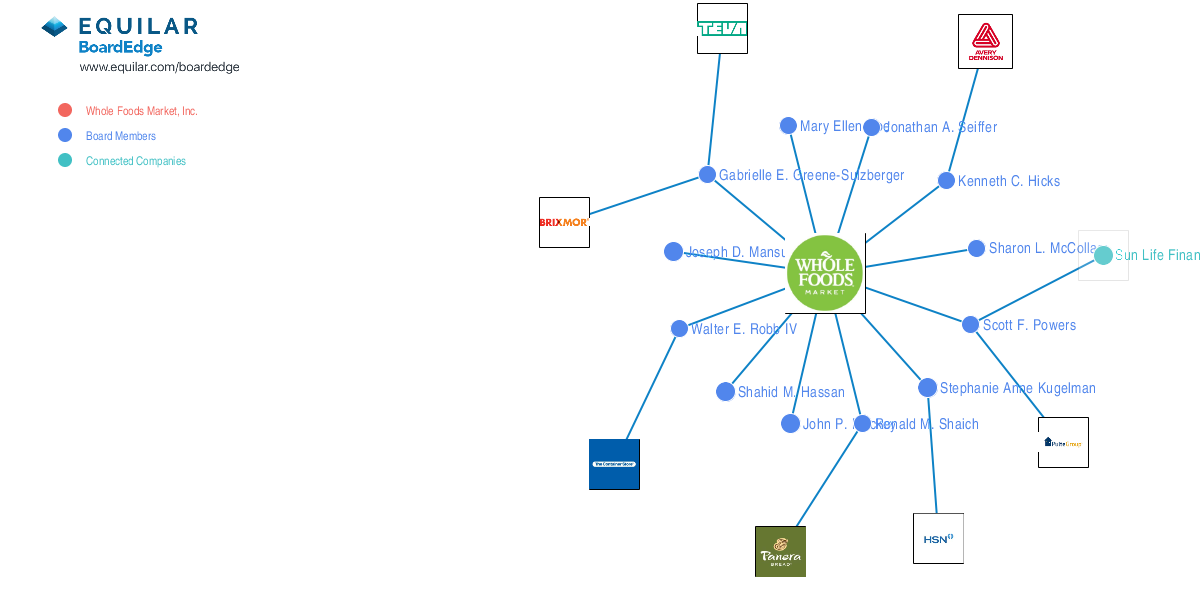 The board overhaul resulted in a 5.6% increase in stock price and was largely driven by speculation that Jana would push the company towards a sale if Whole Foods failed to make an effort to refresh its board. Despite these efforts, Jana was still not entirely pleased and opted to take a "wait-and-see" approach, pending further changes at the company.
Their pressure tactics notwithstanding, Jana is set to make out well if the acquisition clears. The firm is set to make $300 million from the sale, reported The New York Times, as Jana currently holds more than 26 million shares of Whole Foods, and in the deal, Amazon has agreed to pay $42 per share in cash.
---
Please contact Dan Marcec, Director of Content & Communications at dmarcec@equilar.com for more information on Equilar research and data analysis. Cydney Myers, associate editor, authored this post.
---