Equilar Institute
Blog Home
What Comp Committees Want From Human Resources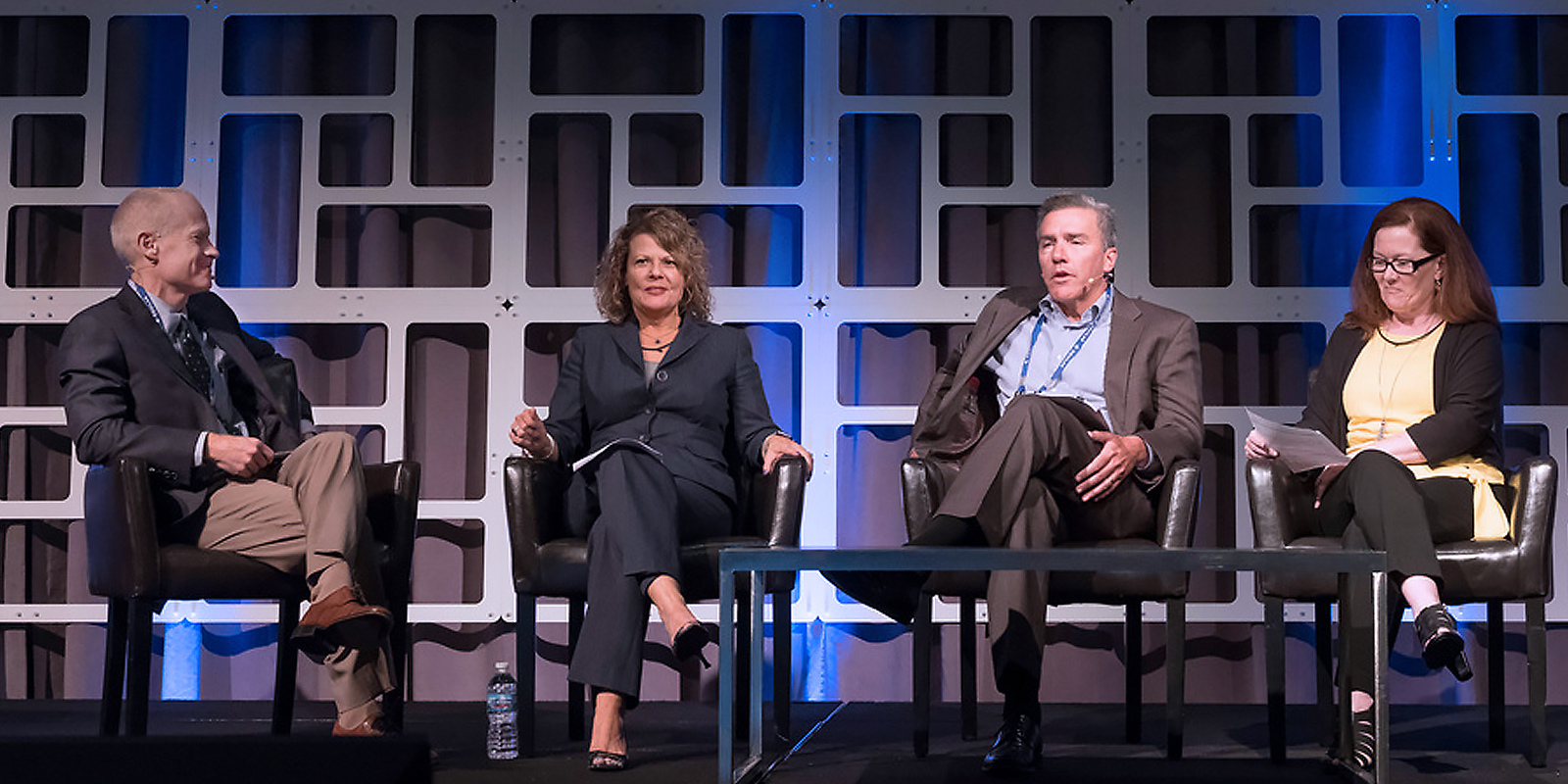 ---
---
June 27, 2017
Boards of directors are seeking dynamic solutions to navigate the evolving landscape surrounding their positions. While there is no panacea for the growing complexity of corporate governance and compensation issues, keeping directors informed of the current corporate climate and recommending practical, strategic solutions is key for top HR leaders in becoming an indispensable resource to boards.
At the annual Equilar Executive Compensation Summit, more than 400 attendees— including board members, top HR and compensation professionals, consultants, service providers and investors—gathered to discuss the current environment of executive compensation and governance. On a panel discussing how boards should work with management on executive pay, one compensation committee member summed up the state of play by saying, "What's new—and what comp committees and boards are getting a handle on—is the activist angle." Now, more than ever before, board members and executives are adjusting to falling in line with the march towards increased shareholder activism and engagement.
Shareholder activism requires a granular level of attention that boards and executives had not traditionally been accustomed to, and everything from incentive plan design to management succession is fair game to be put under the magnifying glass. The committee member went on to note, "If you're dealing with one constituency, you ultimately need to make sure you're satisfying all of them."
Analyzing Incentive Plans
Many compensation analysts are concerned about the homogeneity of executive compensation, which may be a byproduct of several key factors. "It's easy to vote for things that don't stick out" one panelist remarked. Unless a uniquely tailored program creates shareholder value, and more importantly communicates that correlation to the shareholders, it will be even more heavily scrutinized by proxy advisors and activist investors. While a company may have the best intentions of setting pay to deliver peak performance, the proxy advisor stamp of approval is critical. Homogeneity may be driven from the top down since companies may not have the time or the talent to identify the best metrics unique to their company that will incentivize value creation.
A near-ubiquitous corporate incentive design draws on long-term incentives to help give direction to executive management. A common point of contention for those plans is the length of measured performance: it's either too long or too short. Some investors are concerned that the most common performance period of three years is too short to give executives proper incentive.
On the other hand, compensation practitioners face difficult challenges in conjuring up reasonable estimations of financial metrics. "None of us have a crystal ball", said one compensation committee member in defense of three-year performance periods. For now, it seems the three-year performance period will be around for a while.
Succession Planning for Performance
Succession planning has become a more commonly discussed topic in compensation committees in recent years, and over a third of large-cap companies referenced their plan in 2016 proxy statements (up from 22% in 2012). Detailed succession planning gives shareholders an insight into how the company wants to develop over time and shines a spotlight on diversity. "[Succession planning] has brought to the forefront things we are doing well and things we've needed to do to up our game," said one HR leader. In addition, a well-formulated succession plan can become the proverbial stick to back up the carrot of compensation. As one committee member put it, "having a robust succession process puts in the minds of everyone that there are reasonable choices available within the organization."
---
Visit www.equilar.com/events to learn more about Equilar symposiums.
Please contact Dan Marcec, Director of Content & Communications at dmarcec@equilar.com for more information on Equilar research and data analysis. Grant Bremer, research analyst, authored this post.
---