Equilar Institute
Blog Home
Governance 101: The Critical Role of Board Nominating & Governance Committees
---
---
June 09, 2017
As investors heighten their focus on board composition, companies have begun to take a much more strategic approach to board recruitment. This added pressure to address any gaps in board diversity has contributed to a more central and focused role of nominating & governance committees.
Equilar recently hosted a webinar with Susan Angele, Director, Senior Advisor, KPMG Board Leadership Center, Tanuja Dehne, Board Member, Silver Bay Realty Trust Corp. and Amb. Antonio Garza, Board Member, Kansas City Southern & MoneyGram International to take an in-depth look at the role and responsibilities of these committees. Below is a summary of the discussion.
---
Preparing for Board Service:
Governance 101 Series
---
Belen Gomez
Senior Director of Research & Board Services
Equilar, Inc.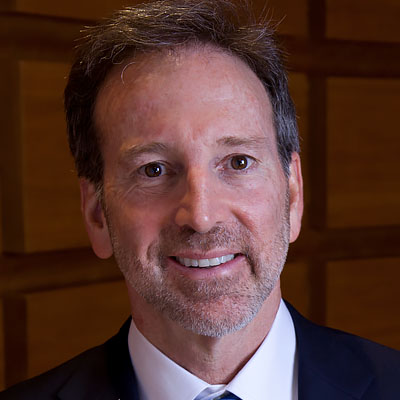 Antonio Garza Jr.
Board Member
Kansas City Southern and MoneyGram International, Inc.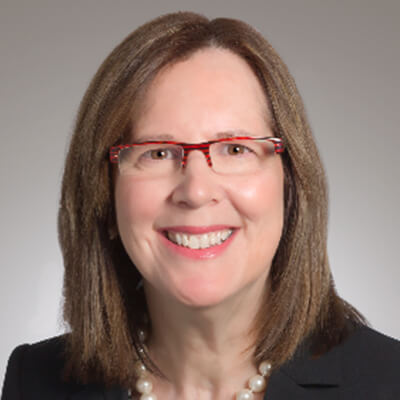 Susan Angele
Senior Advisor, Board Leadership Center
KPMG

Tanuja Dehne
Board Member
Silver Bay Realty Trust

---
Governance 101
Making a smooth transition from a management role to a seat on a board is often one of the biggest challenges executives face when joining their first board. Rather than managing, the role of the board is to oversee and guide for the long-term. Boards have traditionally followed a "NIFO (noses in, fingers out)" philosophy, which has since evolved as boards become more and more involved in strategy and the oversight of risk.
"The board is not implementing management, and it's more a matter of influence," said Angele. "It's challenging to say to management 'why did you choose option A?' [or] 'have you considered option B? Let's talk about the risks and make sure you've really thought it through.'"
The chief responsibility of the nominating & governance committee is to look both inward and outward in order to evaluate current and potential directors in an effort to fill any gaps that may be present on the board.
"I see it as critical both in terms of making sure the oversight or the engine of the company, that group that's moving the company forward in terms of its strategy and representing the shareholders interests, is being evaluated," said Gorza. "This should be looked at closely and as you nominate candidates, that the folks that you're bringing on will help add value to the company and move towards the implementation of your strategies."
Diversity in the Boardroom
Diversity in the boardroom takes into account gender, minority representation, age and/or skillset, among other factors. As investors continue to place pressure on companies to address gaps in board composition, female and minority representation on boards has slowly, but steadily grown. According to the Equilar Board Composition and Recruiting Trends report, women now account for 21.3% of board seats in the S&P 500, a 28.4% increase from 2012. The Equilar Gender Diversity Index (GDI) Q1 2017 found that 24 companies in the Russell 3000 added their first female board member in Q1 2017. Meanwhile, the 2016 WCD Global Board Survey found that ethnic minorities account for only 7% of board seats.
In addition to gender and ethnicity, board skills have also become a major focus when looking at board composition. Many companies have begun to place greater levels of scrutiny on board skills and now disclose board skills matrices in their annual statements.
"In order to make informed decisions, a board should possess a diverse mix of business attributes, backgrounds and skills so that they can properly carry out those fiduciary duties," said Dehne.
What Aspiring Board Members Need to Know
It's important for both current and aspiring board members to fully understand the legal obligations that accompany holding a seat on a board. Directors hold fiduciary obligations to the corporation and its investors that are classified as either duty of care, being prudent and knowledgeable when making boardroom decisions, or duty of loyalty, avoiding conflicts of interest when making boardroom decisions.
It is also important for aspiring directors to properly and effectively prepare for board service. It is crucial to fully understand what type of board a candidate wishes to join and to utilize and strategically grow their network. It's important for aspiring directors to differentiate their board resume from their professional resume and to utilize tools like Equilar Engage in order to make meaningful connections and gain insight into what it's truly like to join a board.
"The number of seats on boards is relatively small," stated Garza. "Any aspiring board member has to be realistic about the numbers, work very hard to start getting on the radar of others as a potential member and not be bashful in terms of strengthening their personal brand."
---
Please contact Dan Marcec, Director of Content & Communications at dmarcec@equilar.com for more information on Equilar research and data analysis. Cydney Myers, associate editor, authored this post.
---