Knowledge Center
Blog Home
Equilar Blog
---
The Top 5: Top Investors Staff Up Corporate Governance Teams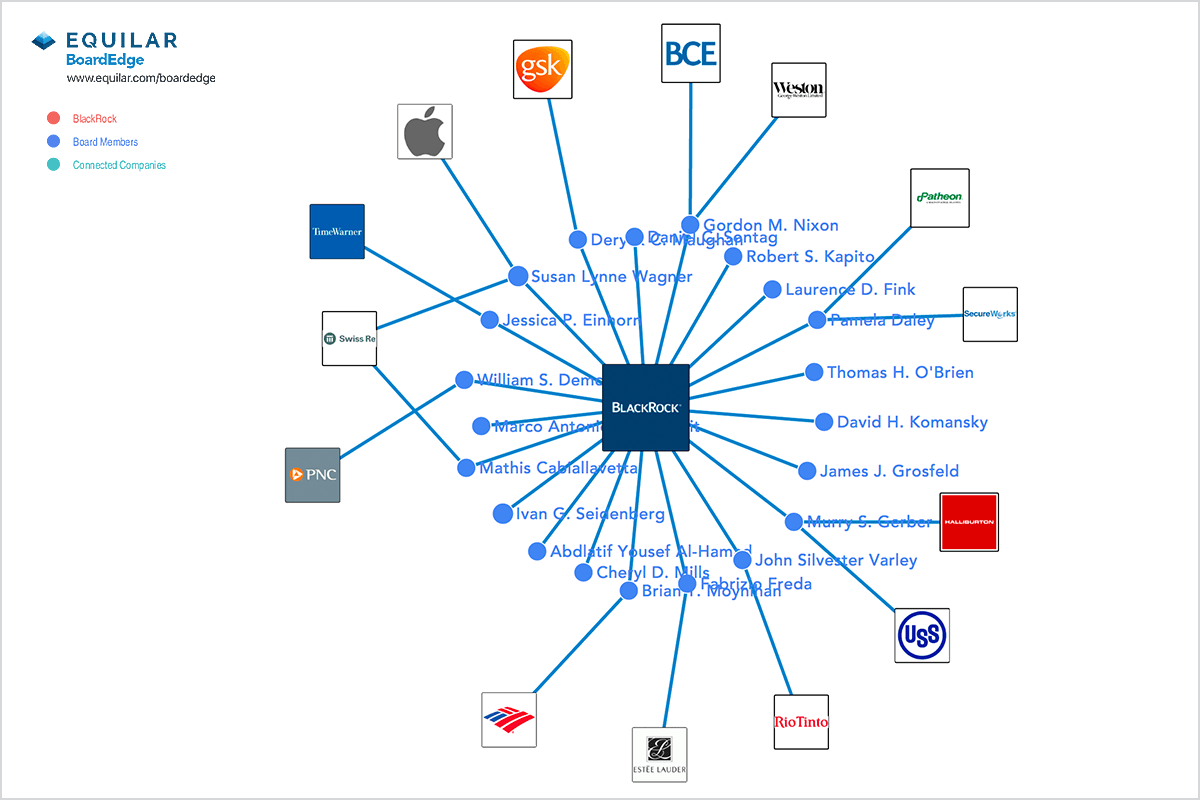 ---
February 07, 2017
1. BlackRock, Vanguard and State Street double down on governance
Just in time for proxy season, three of the largest institutional investors in terms of assets under management are staffing up to focus on corporate governance and compensation issues, the Financial Times reports. Given their often-high approval of shareholder proposals, the article noted that these investors have been called into question by critics who are concerned they do not monitor companies closely enough, especially in cases where they have longstanding relationships. As shareholder engagement becomes more common, staffing up internal governance teams will allow them to interact more directly with companies and provide input on issues that have become more of a focus in recent years, such as board composition.
2. More legislators suggest tax on high CEO pay
Following the lead of Portland, Ore., the city of San Francisco and the state of Rhode Island both proposed legislation that would impose taxes on locally-based companies that pay CEOs more than 100 times their median worker. The main question, however, if the Dodd-Frank ruling on CEO pay ratio is either modified or repealed, is how they will calculate and enforce this legislation if passed. Legislators in each case believe that the bills will help reduce income equality.
3. Goldman ties to the administration, more and less
The Trump administration has been well-documented as a who's who of former Goldman Sachs employees. Though SEC Chairman nominee Jay Clayton never worked at the bank, his wife currently does, and she plans to leave Goldman Sachs if he is confirmed in the position. Clayton also represented the bank as a law partner at Sullivan & Cromwell.
4. Shareholders stand up to big CEO pay raises
The Guardian reported that British tobacco giant Imperial Brands rescinded a vote on a new pay package for their CEO, which would have increased his total compensation by £3.0 million. The article noted that investors "appear to have blocked" their CEO's pay increase since the company withdrew this policy before shareholders had a chance to vote on it. Meanwhile, the Financial Times highlighted different ways investors have protested high pay over the years, and how it compares in the U.S. and U.K.
5. Updates to the IRS "Golden Parachute Guide"
Exactly what it sounds like, here is some light reading on the latest requirements and restrictions on golden parachutes from the IRS, including the "Nine Steps to Perform in a Parachute Examination," which features a flow chart for practitioners.
---
For more information on Equilar research and data analysis, please contact Dan Marcec, Director of Content & Communications at dmarcec@equilar.com.