Knowledge Center
Blog Home
Equilar Blog
---
Which S&P 500 Execs Received the Largest Aircraft and Auto Perks?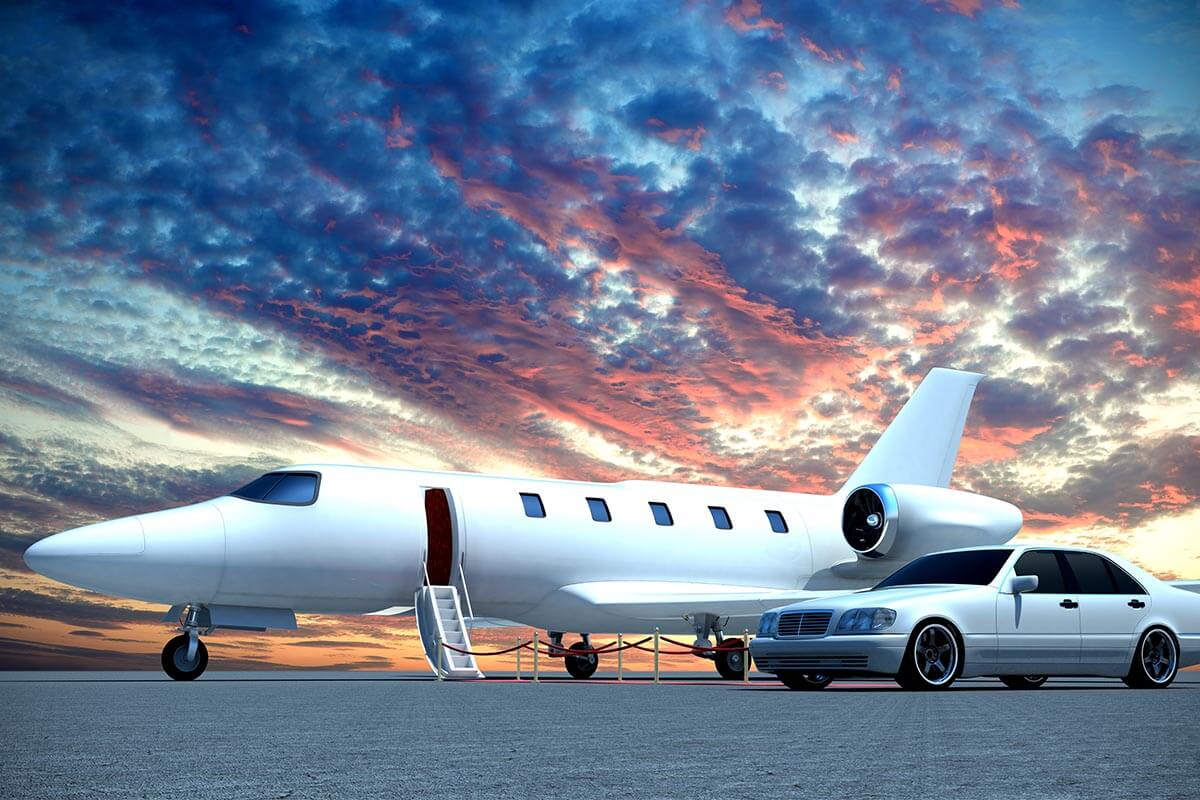 ---
January 20, 2017
According to a new Equilar report, Executive Benefits and Perquisites, the percentage of S&P 500 executives flying a corporate jet for personal use is going down. In fiscal year 2015—the most recent year for which there is complete data—about 18.5% of S&P 500 executives reported in proxy statements received "other compensation" related to personal use of corporate aircraft.
Overall, however, that represents a decline from 2013, when almost 20% of S&P 500 executives received this benefit.
While the median value of aircraft perks was $53,967 for the hundreds of S&P 500 executives who flew on corporate jets in 2015, the most frequent flyers racked up hundreds of thousands in expenses paid by their companies. Among the leaders were Barry Diller, Chairman of Expedia, whose aircraft perks totaled $873,368. John Tyson, Mark Zuckerberg, Robert Sands of Constellation Brands and Robert Coury, Executive Chairman at Mylan, rounded out the five largest aircraft benefits.
Most companies report that air travel is paramount to the efficiency and security of their executives. For example, Facebook's proxy statement explains in depth the reasoning behind Mark Zuckerberg's security and air travel expenses:
"Because of the high visibility of our company, our compensation & governance committee has authorized an "overall security program" for Mr. Zuckerberg to address safety concerns due to specific threats to his safety arising directly as a result of his position as our founder, Chairman, and CEO… Mr. Zuckerberg uses private aircraft for personal travel in connection with his overall security program. On certain occasions, Mr. Zuckerberg may be accompanied by guests when using private aircraft. Although we do not consider Mr. Zuckerberg's overall security program to be a perquisite for his benefit for the reasons described above… the costs of private aircraft for personal travel pursuant to Mr. Zuckerberg's overall security program are reported as other compensation."
Auto Perks
The percentage of executives receiving automotive perks has also decreased over the past few years, but the median values actually went up in 2015. Auto perks, as defined in the Equilar report, may include expenses paid for automobile, driver (even a driver provided for security purposes), mileage reimbursements, maintenance, car lease, parking or ground transportation.
In 2013, 29.5% of S&P 500 executives received "other compensation" related to an automotive benefit, a number that dropped to 28.0% in 2015. Meanwhile, however, the median value went from about $16,100 to approximately $17,500 in that time frame.
Among the five executives with the largest auto perks, four came from just two companies—both Vornado Realty Trust and Leucadia National Corp. offered more than $400,000 in automotive benefits to two of their top five executive officers.
For more information on Equilar research and data analysis, please contact Dan Marcec, Director of Content & Communications at dmarcec@equilar.com.