Knowledge Center
Blog Home
Equilar Blog
---
Executive Compensation at Multinational Companies:
Asking the Experts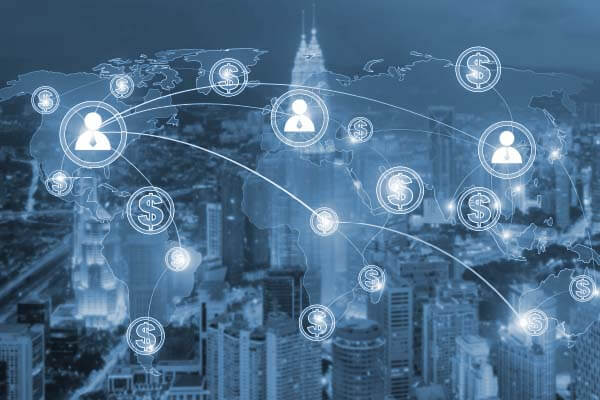 ---
September 23, 2016
As companies are expanding worldwide operations, and sectors are consolidating in both established and emerging markets, executive compensation strategies have evolved as well. In addition to various regulations, companies must also consider the governance landscape and stakeholders in areas where they operate when it comes to constructing executive pay.
Equilar recently hosted a webinar with Christopher Dohrmann, Executive Director at Equatex, Arthur Kohn, Partner at Cleary Gottlieb Steen & Hamilton LLP and Gregg Passin, Senior Partner & North America Executive Rewards Practice Leader at Mercer, to discuss executive compensation strategies for multinational companies.
Executive Pay Philosophies
Over the last few years, there have been a number of changes in pay structure and philosophies. For one, there has been a shift from time-based options to performance awards since 2011, with performance awards reaching 80.5% use among S&P 500 CEO compensation packages in 2015. The panel identified three factors contributing to this shift: The influence of institutional shareholders, accounting and dilution.
Christopher Dohrmann
Executive Director
Equatex
In terms of global trends, the panel noted that there is pressure to come up with appropriate performance measurements to ensure companies maintain their incentive plans. "The performance period in the U.S, as opposed to the rest of the world, has come down, and I think that [companies] are trying to narrow the scope," explained Dohrmann.
Considerations for Compensation Design
Arthur Kohn
Partner
Cleary Gottlieb Steen
& Hamilton LLP
Pay philosophies are the building block in overall compensation design, and as the global marketplace has become more competitive, a number of factors are taken into consideration when constructing executive pay. Overall, competition for global talent is an area focus for design—companies that desire candidates with the necessary skills and background required for the job must take quality of life and cost of living into account when recruiting. Another key point to consider for companies is whether or not currency variations and fluctuations affect pay, particularly in response to situations like Brexit. "The perceived value is really the understood value," suggested Dohrmann. "Sensitivity to currency and fluctuation is something that has to be explained to the recipients, as well as the underlying shareholders if they are going to have a say on pay."
Pay for Performance Strategies
Gregg Passin
Senior Partner &
North America Executive
Rewards Practice Leader
Mercer
As mentioned earlier, the selection of performance metrics is critical in determining whether incentive plans are working. In general, the most commonly used metric among both U.S and non-U.S companies is relative TSR, according to Equilar data. While the U.S shares this commonality with their global counterparts, there are some differences in their pay for performance strategies.
"What jumps out is that the U.S uses revenue and return measures and the rest of the world doesn't," explained Passin. "There is no clear explanation for this, but it could be related to line of sight for executives—the most important thing in selecting performance measures is how does it align to your business strategies and what is the degree of difficulty [to reach them]."
Pay Ratio on the Global Level
In the U.S., the CEO pay ratio has placed much scrutiny on CEO compensation, and even executive compensation as a whole. However, it is still unclear whether this new regulation may also effect organizations at a global level. "Based on other regulatory factors that have occurred, such as 162m, Say on Pay or any other disclosure recommendations, it's probably not going to affect the level of pay, certainly not for the CEO, but maybe it affects pay programs for the rest of the organization," explained Passin. Considering that, it is important for companies to be aware of how to calculate their ratios. "There have not yet been established clear best practices for calculating the ratio, so I think it's time, especially if you are a multinational company with multiple payroll centers, to figure this out," explained Kohn.
---
To request to view the replay of the webinar, click here.
For more information on Equilar's research and data analysis, please contact Dan Marcec, Director of Content & Marketing Communications at dmarcec@equilar.com. Amit Batish authored this post.