Knowledge center
Blog Home
Equilar Blog
---
Planning Executive Pay for Performance in Volatile Markets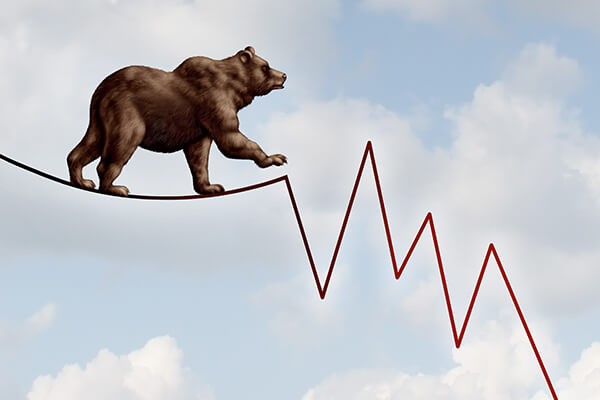 ---
August 3, 2016
In light of regulatory implications following the passage of Dodd-Frank, such as Say on Pay and disclosures surrounding the CEO pay ratio, as well as the recent increased level of shareholder activism, companies have altered the approach they take in comprising compensation packages for their executives.
Equilar recently hosted a webinar with Jon Covington, Manager, and Josh Henke, Director at Compensation and Benefit Solutions, and Jack Reynolds, Vice President, Human Resources at Sizmek, to discuss how companies can effectively design plans that will drive appropriate behaviors and not be impacted by external factors.
Regulatory Factors
Following Dodd-Frank, companies have experienced pressures from shareholders to be more transparent regarding disclosures, specifically executive compensation. In tandem, there has been a lot of talk around Say on Pay and how well companies are aligning long-term pay of their executives with the interest of their shareholders.
Josh Henke
Director
Compensation and
Benefit Solutions
"Compensation is not a black-and-white issue, but Say on Pay is yes or no," explained Henke. "So it is very difficult for companies to mitigate the risk and continue to figure out ways to communicate with shareholders."
"In addition to Say on Pay, the CEO-to-median-pay ratio will also have significant fallout from the media, who will likely go after companies with a larger ratio," Henke added. "There are a lot uncertainties as governing bodies and thought leaders have yet to decide what the impact will be, so it is out of companies' hands in terms of communicating to shareholders at this point."
Shareholder Activism
Shareholder activism continues to be a hot-button topic following Dodd-Frank, as shareholders are asserting a greater voice in what is viewed as best pay practices for executive compensation. Proxy advisors have also made a substantial push in this area.
"[Proxy advisors] not only represent a shareholder perspective and advocacy, but also proper services to companies to plan for and mitigate issues," explained Reynolds. "Without a doubt, there has been progression attributed to shareholder activism on mix of pay and increase in pay for performance."
Jack Reynolds
Vice President,
Human Resources
Sizmek
Impacts across Industry Sectors
Executive compensation has transformed across many industries, particularly energy, mining and metals, software and services, and technology hardware and equipment, according to the panelists. For example, in the metals and mining industry, many companies are being pushed to be cleaner, which is impacting the landscape of the industry.
With the impacts across these four industries, mix of pay has also been affected. "Overall, more compensation has been shifted to the long-term incentive with equal parts coming out of the cash compensation components, moving from a 50-25-25 pay mix for LTI, bonus and base salary to a 60-20-20 ratio," explained Covington. "There has also been a move towards more performance-based vehicles."
How to Mitigate External Risks
Addressing external factors must be a well-thought out and strategic plan of action. Companies must begin by building their own pay philosophy and determining how they want to be viewed by the market, particularly in terms of attracting and retaining talent. Policies need to be reviewed on a regular basis and should be easily adjustable if needed, and reviewing peer groups on a regular basis is also essential.
"The structure of a peer group can change surprisingly," explained Reynolds. "The best thing you can do is have your board members be confident in their explanations in why they paid an executive what they did, and not just react to a shifted data point within a peer group."
Jon Covington
Manager
Compensation and
Benefit Solutions
Short- and Long-term Strategies
According to the panelists, short-term compensation strategy in this changing environment revolves around designing a plan aligned with a company's business strategy, as opposed to what competitors are doing. Also, being more strategic about choosing metrics is very crucial when aligning with shareholders, particularly sharing ratios or "return on" metrics that are more prevalent than ever.
Longer-term strategies involve finding shareholder value metrics that align with pay for performance plans. Most importantly, companies should monitor pool dilution frequently. "ISS is pushing companies to utilize the most out of their share pool plans," explained Henke. "But sometimes they put them in an unfortunate position where stock price has suffered or if they compete in a competitive environment, they don't have the ability to grant competitive rewards. And if they ask shareholders for more, ISS will say no since their data does not fall within their formulaic standard."
---
To request to view the replay of the webinar, click here.
For more information on Equilar's research and data analysis, please contact Dan Marcec, Director of Content & Marketing Communications at dmarcec@equilar.com. Amit Batish contributed to this post.