Knowledge center
Blog Home
Equilar Blog
---
How Marissa Mayer Made $219 Million at Yahoo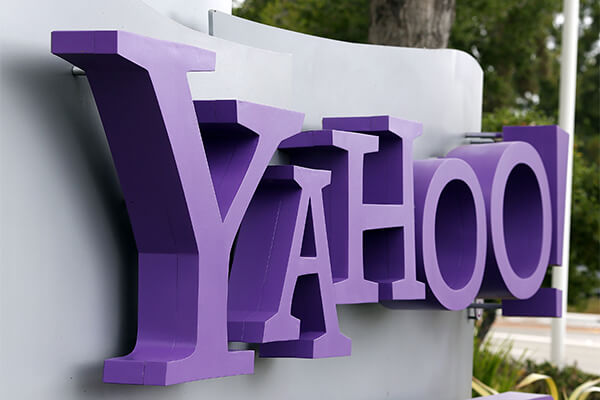 ---
July 27, 2016
On Monday, Verizon agreed to buy Yahoo's operating business for $4.8 billion, culminating the internet company's process to sell off its core business. Media attention has focused heavily on the amount Marissa Mayer earned as CEO since official talks began in earnest last December. In particular, this interest centered on what she would make if she were terminated in connection with a sale, otherwise known as a "change-in-control" or "golden parachute."
All told, Mayer's total compensation during her tenure was worth $218.9 million at the time the deal was announced, according to Equilar calculations originally requested by The New York Times.
Marissa Mayer's Pay Package
The components of that $219 million are detailed below, and were also explained nicely here by The Washington Post. They are based on a stock price of $39.38 at close of market on Friday, July 22.
Realized pay = $114.7 million: The amount Mayer earned in her tenure as CEO from 2012 to 2015. Realized pay is what she made in cash in addition to the value of the shares vested during those years and the gains she realized when she exercised options.

2016 stock vested = $4.0 million: The amount of stock Mayer has earned this year. This would be included in her 2016 realized pay, but since this year's data is incomplete, it's separate here.

Options exercisable = $43.4 million: The value of the options Mayer could still purchase. She has more than 2.1 million options that she could exercise at $18.87 a share (so it would cost her about $40 million to buy those shares), and if she did that at the time of the announcement, the shares she received would have been worth more than $83 million, allowing a net gain of $43.4 million.

Change in control = $56.8 million: The value of what Mayer would be eligible to receive in severance if she were terminated in connection with the sale, at the time of the announcement. Based on initial news reports, Mayer's future at the new Yahoo is up in the air, so there is no guarantee this figure will pay out.
How Does Mayer's Compensation Compare to Other Tech CEOs?
Mayer was consistently among the top-paid CEOs in the U.S. during her tenure while the company's performance was less than stellar. Yahoo consistently lost market share for its core business in digital advertising, and the disconnect between Mayer's reported pay and performance was a source of much conversation and speculation.
What are some reasons her compensation package may have been so high? Most companies benchmark CEO pay to their peers, and while Yahoo does the same, its most direct competitors for internet advertising business are somewhat atypical in that sense. Some of Yahoo's largest competitors—Google, Facebook and Twitter—have Founder/CEOs that make $1 salaries and don't receive equity compensation. Even so, both Larry Page at Alphabet and Mark Zuckerberg at Facebook own shares of their companies worth billions. Dorsey's stake in Twitter was $552 million as of the company's last fiscal year end, according to Equilar data.
On the other hand, recent new hires in Yahoo's peer group have earned large compensation awards upon arrival, similar in structure—and larger in value—than Mayer's. For example, Satya Nadella, CEO of Microsoft, was awarded compensation valued at $84 million when he started in 2014, and Tim Cook received an equity grant valued at $376 million in his first year as Apple's CEO that was set to vest over 10 years. Since then, Cook's reported pay in annual filings has been relatively modest, but given the company's performance, that $376 million is likely to be worth much more over the course of his tenure.
Equity compensation is heavily favored across the technology industry—stock and options accounted for 65.5% of total compensation for the average tech CEO in the S&P 500 in 2015, according to Equilar. Coincidentally, the tech industry is also competitive for talent. As a result, the Yahoo board structured Mayer's pay package both to incentivize performance to compete with its peers and ensure that they retained her services. In the process, she was awarded millions of equity shares, and as Yahoo's stock price gained 151% during her tenure, her pay package appreciated to that $219 million when the company was sold.
---
For more information on Equilar's research and data analysis, please contact Dan Marcec, Director of Content & Marketing Communications at dmarcec@equilar.com.