Knowledge center
Blog Home
Equilar Blog
---
Executive Pay from the Investor's Perspective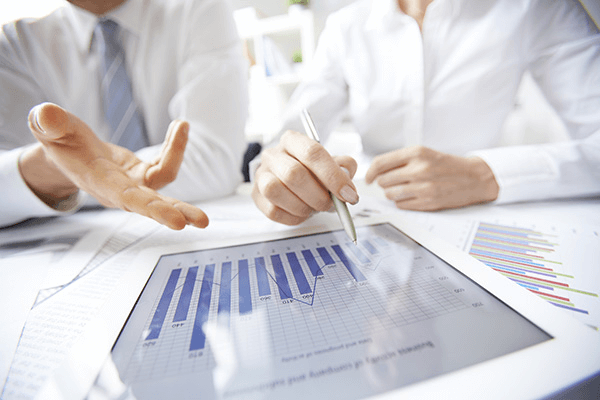 ---
July 6, 2016
While shareholders vote on various proposals at companies' annual meetings, high-level results showing shareholder "support" of proxy proposals often fail to illuminate the deeper dialogue that occurs between most company boards and investors. For instance, according to an Equilar study, over half of S&P 100 companies publicly disclosed shareholder engagement initiatives in 2015 proxies, which typically occur after the annual meeting in response to their stakeholders' votes.
Even proposals that pass but receive weaker support merit a discussion by boards. For example, a very small percentage of companies receive a minority vote in support of Say on Pay each year. However, about 8% of the Russell 3000 receives less than 70% shareholder support on executive pay, and just over 5% of the S&P 500 earns marks typically regarded of concern.
Executive compensation and corporate governance professionals convened in Boston in June 2016 for Equilar's annual Executive Compensation Summit. Experts from public companies, consultants, proxy advisors and outside counsel joined panels to discuss the pay for performance and shareholder engagement landscape.
In the closing session at Equilar's Summit, investor representatives expressed their firms' views on executive compensation. Shareholder sentiment on pay decisions presents an opportunity for boards and investors to discuss the link between executive compensation and company performance.
"We look at CEO and management pay in relation to absolute and relative TSR as a sanity check. Then we make sure that the specific plans don't incentivize undue risk on the part of management. In our view, we elect a board and compensation committee to make judgments on the metrics that work for their company."
"If pay and performance are out of alignment with the peer group, we take a closer look at other compensation practices such as stock ownership guidelines, accelerated equity vesting, tax gross-ups and mega grants."
"We do go back to the proxy, and want to see a discussion of the link between company strategy, compensation philosophy and executive pay decisions."
"Portfolio managers have always held engagement meetings and certainly management incentives are a part of those conversations. Our corporate governance team has been taking more meetings lately and the inbound requests are up. We think this is a result of activism and vigilance by boards."
"It's vital to ensure that the person involved in engagement is an actual conduit to the board. Directors represent shareholders, and we're interested in communicating directly with them."
"Shareholder engagement isn't new, but there's been a mushrooming of 'inbound' requests for meetings in the last few years. For companies seeking engagement, planning meetings outside the proxy-voting season is key. To engage investors further, offer a meeting that includes an independent director."
"The Say on Pay vote doesn't tell the whole story. It could be a 'yes, with qualifications' or 'no, you're almost there.' Nor does Say on Pay illuminate the deeper relationship with that company."
"Our clients pushed for Say on Pay in Dodd-Frank, and usually the problem is the magnitude of pay. But that isn't a direct target for a shareholder proposal. Instead we focus on pay practices in our proposals like accelerated vesting and equity retention. Our goal is to put pay practices on the board's agenda."
"Shareholder proposals raise red flags, but the mechanism for discussing pay practices is really a direct dialogue with companies and their boards."
"The CEO pay ratio is an important number to our investor clients, but we're looking at how to use it. It's similar to Say on Pay in that it's easier to understand than more nuanced pay practices."
"We think the pay ratio is a good rubric for incorporating talent management into the governance conversation. This is really a company culture issue. We'd like to know how companies are engaging their stakeholders throughout the process."
"We use proxy advisors for initial analysis and screening, but we don't vote blindly. We consider both the company's peer group and the proxy advisor's peer group to illuminate pay versus performance. We look at supplementary disclosures on compensation, they are appreciated."
"We do look at oil and gas companies that haven't addressed climate change due to the financial risk to our investments. These could include regulatory and stranded-asset risks that are real investment concerns."
"Sustainability is becoming a governance concern, and we've seen proposals to add a sustainability metric into incentive pay structure."
"If the first time we're meeting with a company is in response to activists it's probably too late."
"Activists with a short-term focus are disruptive. Overall we're neutral, and a long-term focus is welcome."
---
For more information about Equilar's events and educational forums, please visit www.equilar.com/equilar-events.
For more information on Equilar's research and data analysis, please contact Dan Marcec, Director of Content & Marketing Communications at dmarcec@equilar.com. Matthew Goforth, research and content specialist, authored this post.