Knowledge center
Blog Home
Equilar Blog
---
Four Ways to Approach Executive Pay in CEO Succession Planning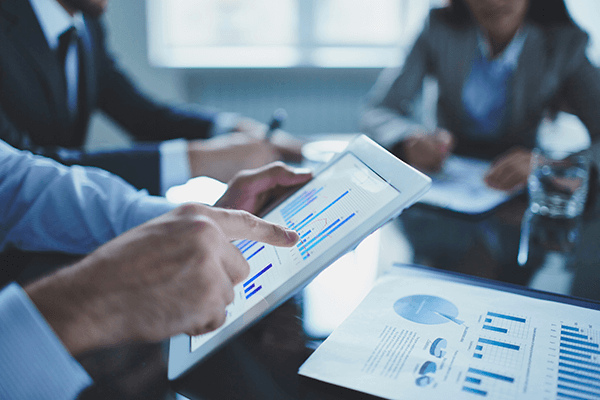 ---
May 23, 2016
All companies and shareholders can be certain that CEO succession is inevitable. Whether this inevitability is rapidly approaching or looming far off in the distance, every company should be fully prepared to address this situation at any moment. As a result, the board of directors and management are tasked with crafting, and eventually implementing, an effective succession plan to ensure a smooth leadership transition.
From January 1, 2013 to December 31, 2015, the S&P 500 saw 160 CEO transitions. Successors were both planned and unplanned, internally promoted and externally hired, and a handful of CEO appointments were made on an interim basis.
S&P 500 CEO Transitions, 2013-2015
One route companies take while implementing their succession plan is to first appoint their current CEO to the position of executive chair upon their successor's promotion or hire. This provides the new CEO with steady guidance and support from an experienced predecessor, further ensuring the company's long-term success. An Equilar study examined CEO-to-executive-chair transitions in the Fortune 200 over the last two years in which each CEO successor was promoted internally rather than hired externally, and the total compensation of executive chairs versus total compensation of the newly promoted CEOs ranged from 27% to 123%, and the median total executive chair pay was $9.3 million.
A popular choice for CEO succession plans is to identify an internal successor to the company's top job. There are many advantages to this—most importantly, the executive will already be well-versed in company practice and philosophy. Moreover, the internally identified candidate can be groomed for the CEO position well before the appointment takes place. Prior to the promotion, the board must evaluate and determine a proper compensation arrangement for their new leader. In an Equilar study of the compensation packages for promoted CEOs versus their outgoing predecessors at S&P 500 companies, Equilar found that boards set pay of the new CEOs at 55% to 123% of their predecessors pay.
When an unplanned transition occurs, the board may opt to appoint an interim CEO, or perhaps even one of their own, as the acting chief while they identify a permanent successor. In a separate study, Equilar examined cases in which a Fortune 500 non-employee director was named interim chief executive officer upon the former CEO's departure. Median annualized compensation for the group was $4.0 million and ranged from 28% to 108% of the former CEO's annual compensation package.
In general, the entire executive team needs to be on board with the CEO transition. All parties are crucial to the completion of a seamless transition, especially in order to maintain investor confidence during this time. In order to ensure retention of certain critical executives, the company may grant special one-time awards. Equilar examined special succession-related award grants made to NEOs at companies that experienced a CEO transition since January 1, 2013 and that reported revenues between $1B and $10B. According to the analysis, the median value of special award grants was $780,000.
All companies should strive for the creation of a proper succession plan. There are many ways to approach the formulation and application of any plan, but it is important to keep in mind that having any plan in place mitigates risk. Shareholders trust that their company's board takes their fiduciary responsibilities seriously, and by maintaining a carefully planned CEO succession strategy, the company ensures an effective, stable and secure relationship with its stakeholders.
---
For information regarding the studies referenced in this post and to purchase the underlying datasets, or to learn more about Equilar's Research Services and compensation arrangements in connection to executive transitions, please contact the Equilar research team at research@equilar.com.
For more information on Equilar's research and data analysis, please contact Dan Marcec, Director of Content & Marketing Communications at dmarcec@equilar.com. Jennifer Estomba, Equilar Project Manager, authored this post.