Knowledge center
Blog Home
Equilar Blog
---
Stable or Stale? Board Chair Tenure Continues to Rise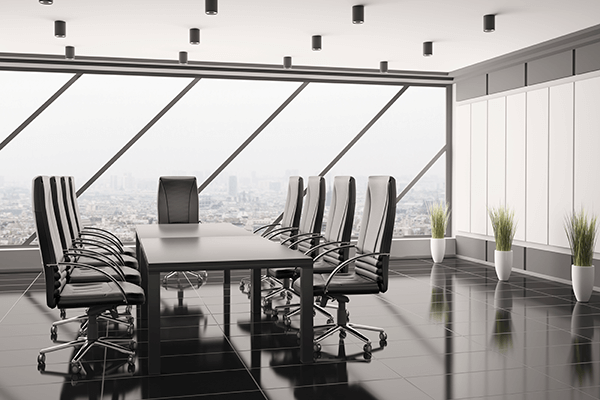 ---
April 13, 2016
Shareholder scrutiny of board leadership has ramped up in recent months and will continue to do as annual meetings draw nearer—some recent examples including United Continental Holdings, Avon and the widely discussed retirement of Sumner Redstone of CBS and Viacom. Board chairs play an important role in steering a company's main advisory body and representing the interests of shareholders. Chairs are typically experienced industry executives—often the current or former CEO of the company itself—and are among the most visible members of company leadership. As a result, stakeholders view them as responsible for business success, and sometimes, failure.
Shareholders and proxy advisors have begun to pay closer attention to director tenure, under the premise that the amount of time a director serves on a given board might influence their relationship with company management and thus affect their decisions and judgment. While long-serving members are valued for their experience and familiarity with the inner workings of the company, their independence and ability to serve the company as a fiduciary could be called into question. In addition, many stakeholders espouse the virtues of board refreshment by introducing new directors with fresh skillsets and ideas to ensure forward momentum.
In spite of these sentiments, median tenure for board chairs has grown by 12.6% since 2011. According to Equilar's Board Composition and Recruiting Trends 2015 report, median director tenure for 2014 was 8.9 years. When board chairs are isolated, median tenure increased from 10.3 to 11.6 years.
When broken down by sector, the longest-serving chairs led the boards of consumer goods companies, with a median tenure of 13.4 years. Utility company chairs served the most briefly of any sector with a median 9.7 years. Healthcare saw the largest rise in median tenure from 2011, increasing 2.4 years, or 24.0%. Every sector saw a growth in tenure from 2011 to 2014.
Given that boards are vital to the success of the companies they serve, an ideal chair combines relatable company and industry experience with the ability to provide fresh, innovative perspective. While board leadership trends in the more experienced direction, non-chair director tenure is more stable. If consistent board refreshment transitions to a best practice, it will be interesting to see how higher turnover affects board leadership seats.
---
For more information on Equilar's research and data analysis, please contact Dan Marcec, Director of Content & Marketing Communications at dmarcec@equilar.com. Allyson Hahn, research analyst, authored this post.