Equilar Institute
Blog Home
Mastercard CEO Ajay Banga Has Realized Nearly $200 million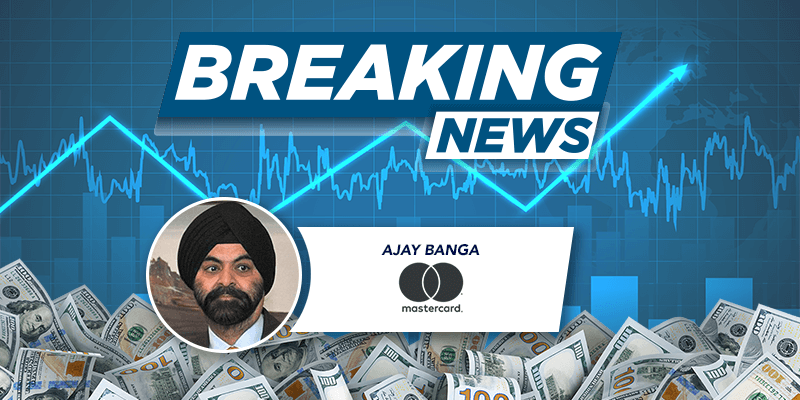 ---
---
February 25, 2020
Mastercard announced the transition of President and CEO Ajay Banga to Executive Chairman of the Board, effective January 1, 2021. Mr. Banga has been CEO since July 2010. From 2010-2018, Banga realized $199,587,928 in total compensation.
On January 1, 2021, Micahel Miebach will assume the role of Chief Executive Officer. Mr. Miebach is currently Chief Product Officer and a member of the Company's Management Committee. He will assume the role of President effective March 1, 2020.
In connection with his appointment as President, Mr. Miebach's annual base salary has increased to $750,000 with an annual bonus opportunity of $1,125,000. He will also receive an equity grant with a target grant date value of $6,250,000.
To view the details of the transition, please click here.
Mr. Banga is the 6th CEO from the Equilar 500 to announce their resignation in 2020.
Photo attribution: Mr. John T. Chambers and Mr. Ajay Banga from the US-India Business Council, call on the Prime Minister, Shri Narendra Modi, in New Delhi on February 15, 2016.
---
---