Knowledge center
Blog Home
Equilar Blog
---
Executive Pay and Corporate Governance Headlines: August 16-31, 2016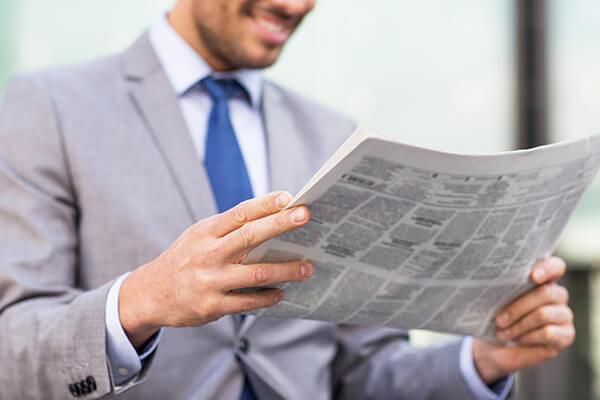 ---
September 9, 2016
Please see below for key trends and themes in executive compensation, corporate governance and shareholder engagement, detailing five of the top storylines from the second half of August.
1. Director Age and Board Diversity
The SEC recently blocked Medizone International's attempt to exclude a shareholder proposal that would introduce a mandatory retirement age for directors at age 75. Their proposal demonstrates increasing shareholder scrutiny on board refreshment and director age, according to Bloomberg BNA. (Medizone's CEO and board chairman is 74 and another board member is 77.) Across the S&P 500, the average director age is 62, and 88% of companies who do have mandatory retirement set the limit at 72 or above. According to proponents, mandatory retirement ages help drive innovation and develop board diversity by increasing the opportunities for new candidates to join boards and introduce to ideas and perspectives.
This sentiment responds to criticism around "male, stale and frail" boards that possess uniform composition, a concept recently profiled in the Financial Times. However, actively embracing and seeking out diversity isn't universal across U.S. public companies. The Wall Street Journal reported that in the last few years Berkshire Hathaway's annual proxy included disclosure that specifically acknowledges that they do not account for diversity, instead seeking "individuals who have very high integrity, business savvy, an owner-oriented attitude and a deep genuine interest in the Company." This description does not necessarily preclude candidates that fit "diversity" qualifications, but critics argue that while "perfectly permissible," it is antagonistic.
2. Defining Diversity
The Canadian Board Diversity Council examines corporate governance and board composition at Canadian companies, but their annual surveys may only consider physical characteristics or "external markers" for diversity. Beyond these features, The Globe and Mail's Susan McArthur emphasized the importance of differences in personality types, mindsets and experiences. These differences can be rare among boards because companies typically seek directors with prior board experience, which often means top executives with financial backgrounds. Recently, The National Bank stood against this trend by hiring Julie Payette—an astronaut without a financial background. She was the Canadian Space Agency's former chief astronaut and brings a unique suite of experiences and perspectives to the board.
Globally, innovation and tech experience help women join boards. Accenture examined over 500 companies in the Forbes Global 2000 across 39 countries and found that 16% of female board members had professional tech experience, nearly doubling their male counterparts' 9% representation. In only the insurance and capital markets and diversified financials industries did men meet or exceed female board members with tech experience. As companies modernize, this "digital fluency" has become an entry point for women joining boards.
3. CEO Pay Trends in Global Markets
Despite Theresa May's planned corporate governance reforms in the U.K., executive compensation and income disparity continues to grow. The High Pay Centre looked to CEO pay and average workers' wages in the FTSE 100, finding that average CEO pay increased from £4.9 million in 2014 to £5.5 million in 2015. However, the average pay ratio between these CEOs and the average U.K. employee's wages decreased to 147:1 from 148:1 in 2014.
On the other hand, the average ASX 100 CEO pay fell 3.3% to $1.9 million and the median fell to $1.7 million in 2015—returning to pre-2008 levels, according to the Australian Council of Superannuation Investors' latest CEO pay report. They suggest that, rather than pay cuts, this change reflects minimal pay raises and turnover where new CEOs are earning less than their predecessors. Since the financial crisis, Australian investors including the ACSI have taken measures to limit CEO pay levels, using a "two strike" rule that may mandate an entire board to face reelection if they fail a say on pay type shareholder vote twice.
4. Behavioral Psychology and Long-Term Award Design
Bloomberg interviewed compensation consultants on behavioral economics and long-term incentive award design, suggesting that individuals misunderstand financial data and future payouts, instead focusing on near-term goals. Executive compensation award design is based on "accounting rules, tax law, shareholder requirements, and legal considerations," and doesn't consider factors that motivate or do not motivate human behavior. Short-term incentive awards may better motivate individuals than long-term incentives awards because they're often connected to values the executives can control such as profit and capital use. Consequently, these scholars suggest that boards could motivate the same behavior in executives with more short-term awards than few massive long-term awards.
5. Procter and Gamble's "Transformative" Pay Structure
In their most recent fiscal year, Procter and Gamble designed their executives' bonuses with a "transformative factor" metric to determine their payouts. It revolves around restructuring the company by "overhauling their supply chain, improving cyber security and streamlining their product portfolio," according to The Wall Street Journal. While the entire executive team ultimately missed their larger financial targets, they fully met this transformative goal. This metric stands out from typical award design because it focuses on long-term growth through modernization, while shying away from typical financial metrics.
---
For more information on Equilar's research and data analysis, please contact Dan Marcec, Director of Content & Marketing Communications at dmarcec@equilar.com. Ryan Villard, research analyst, compiled this post.