Compensation Committee Forum - Overview
---
Preparing for the 2018 Proxy Season
November 14, 2017
Nasdaq Entrepreneurial Center
505 Howard Street
San Francisco, CA 94105
Equilar and Nasdaq are excited to offer a one-day program for public company compensation committee members, chief HR and senior-level compensation executives, general counsel, and corporate secretaries.
The goal of the Forum is to help compensation committees – and the members of management who work closely with them – establish and execute a compensation and benefits program that meets both management's and investors' expectations.
Participants will gain valuable insights to make the best pay decisions and establish strong governance practices that will drive strategic and defendable compensation decisions.
Topic Highlights
Regulatory updates impacting executive pay
Investor scrutiny on pay for performance practices
Using peer groups to align pay levels
Goal-setting and incentive metric selection
CEO termination pay – staying out of the front page headlines
Compensation disclosure
Effective shareholder engagement
---
Download a PDF of the Compensation Committee Forum Brochure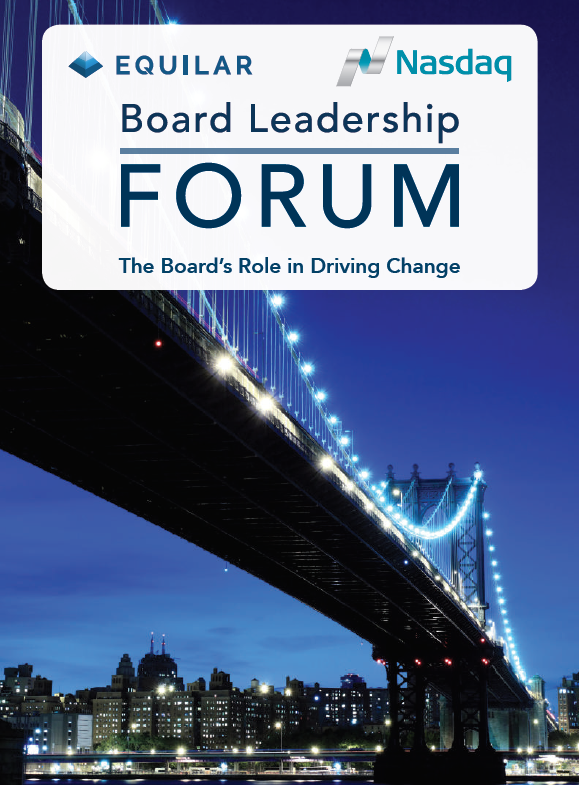 Download PDF
---
Subscribe to our Newsletter to stay informed about upcoming events
Subscribe
---