Compensation Committee Forum - Agenda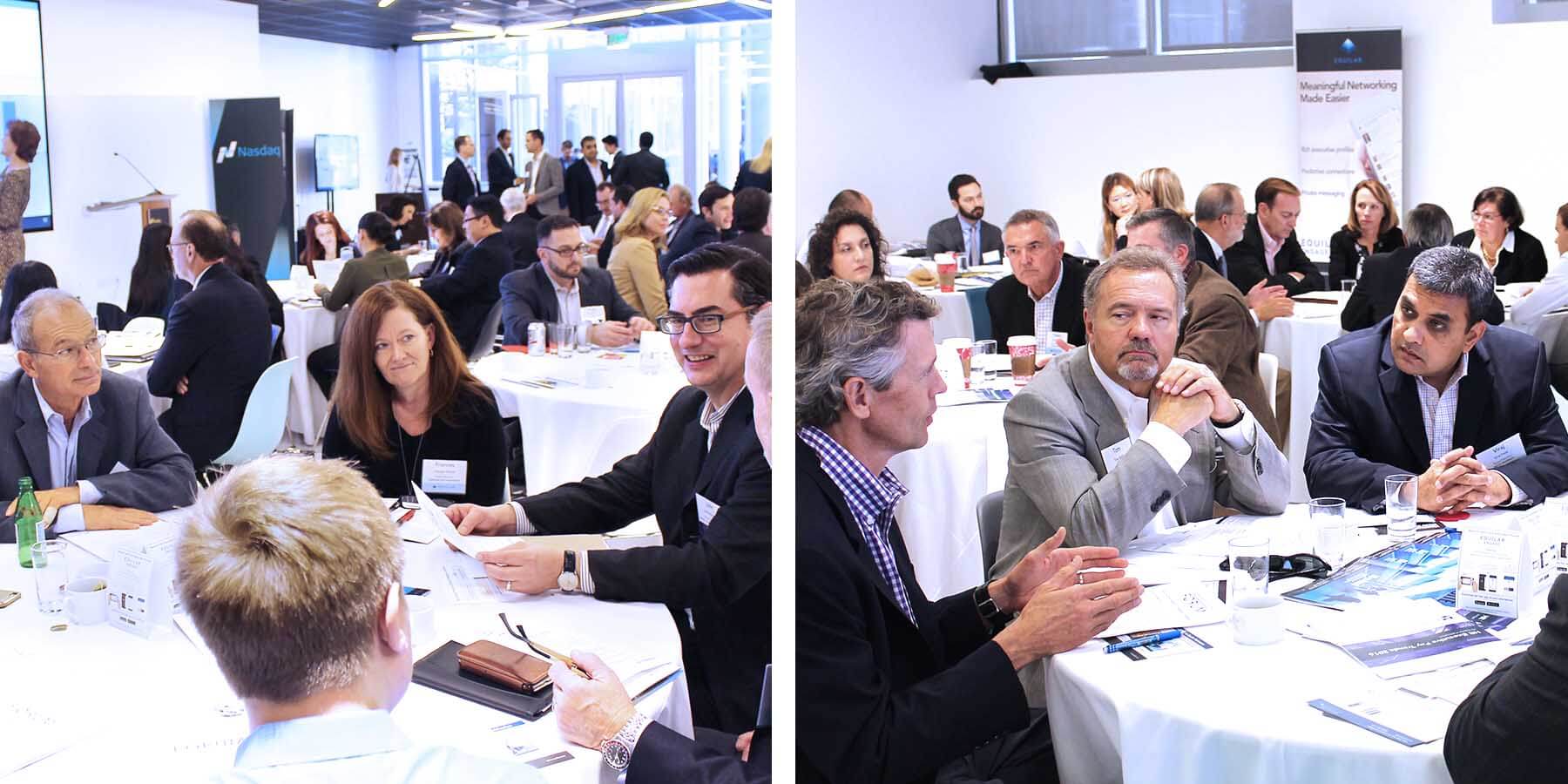 Registration and Breakfast
---
Welcome
David Chun, Chief Executive Officer, Equilar, Inc.

Jeff Thomas, Vice President, Nasdaq
---
The Future of Exec Comp – Regulatory Updates and Expectations for 2017
Shelly Carlin, Vice President, Center On Executive Compensation

Arnold Golub, Deputy General Counsel, Nasdaq

Doreen Lilienfeld, Partner, Shearman & Sterling

James Vaughan, Principal, Mercer

Moderator: Jeff Thomas, Vice President, Nasdaq
What can companies expect from the SEC post-election? Industry advisers will provide comprehensive insights on the final Dodd-Frank rules for CEO pay ratio, pay for performance disclosure, clawbacks and other outstanding regulatory items. In addition, the panel will weigh in on compensation-related litigation.
---
Myths and Realities of Peer Group Selection and Benchmarking Data Sources
Anne Chapman, VP & Senior Manager, Governance & Proxy, Capital Group

Linda Steffen, Partner, Meridian Compensation Partners

Charles Yamarone, Board Member, El Paso Electric

Moderator: Dan Marcec, Director of Content, Equilar, Inc.
Peer groups come under investor scrutiny for a variety of reasons. Obtain advice on how to select the most relevant peers and make the most of the process to drive strategic and defendable compensation decisions.
---
---
Leveraging Resources – How Compensation Committees Can Get the Most out of HR and Consultants
Matt Pera, Vice President, Total Rewards, Autodesk

Eric Hosken, Partner, Compensation Advisory Partners

Kirsten Marriner, SVP & Chief People Officer, Clorox

Moderator: Anne Ruddy, President & CEO, WorldatWork
Obtain multiple perspectives on how compensation committees can establish the most effective and beneficial relationships with their internal HR and compensation teams and outside compensation consultants and advisors. Ensure your committee is prepared to make the best decisions related to executive compensation, talent management and CEO succession planning.
---
Table Talk – Peer Insights on Compensation Challenges
Attendees will divide into small groups to discuss issues related to board compensation and compensation considerations in CEO succession planning.
---
Lunch and Keynote
Troy Paredes, Former Commissioner, U.S. Securities and Exchange Commission, Founder, Paredes Strategies LLC
---
You Might Lose Your Say on Pay Vote If…
John Borneman, Managing Director, Semler Brossy Consulting Group

Bob McCormick, Chief Policy Officer, Glass Lewis & Co.

Megan Arthur Schilling, Associate, Cooley

Brit Wittman, Director, Executive Compensation, Intel Corp.

Moderator: Matthew Goforth, Research Content Specialist, Equilar, Inc.
This panel will evaluate compensation-related shareholder proposal trends and proxy advisor scrutiny around pay for performance and equity approval. Gain a better understanding of the red flags investors and proxy advisors may find and best governance practices to avoid a poor Say on Pay vote.
---
---
Paying for Performance – How to Set Incentive Goals and Measure Value Creation
Eileen Schloss, EVP, Human Resources, Medidata

Bernee Strom, Advisory Board Member, Transmosis, Former Chairman & CEO, WebTuner Corp., Former Board Member, Ensequence, Polaroid Corp.and Hughes Electronics

David Swinford, President & CEO, Pearl Meyer

Moderator: David Chun, Chief Executive Officer, Equilar, Inc.
This panel will share insights on the processes different companies go through to determine the right incentives that best support their corporate business models and strategies. Panelists will discuss TSR and other relevant metrics and weightings for long-term incentives, as well as how market volatility impacts goal setting. Learn how to achieve pay for performance alignment while balancing the appropriate level of risk-taking.
---
Interpreting Your Pay Program – Disclosure Trends and Best Practices
Jeff Joyce, Partner, Pay Governance

Chad Perry, General Counsel, Tanger Outlet Centers

Aeisha Mastagni, Portfolio Manager, Corporate Governance, CalSTRS

Moderator: Ron Schneider, Director, Corporate Governance, Donnelley Financial Solutions
Shareholder engagement is an ongoing focus in board governance. This panel will help you prepare for the 2017 proxy season with tips to improve your CD&A and utilize it as an effective tool to communicate your pay program. In addition, gain tangible feedback on other proxy-related best practices.
---
---