Board Leadership Forum - Highlights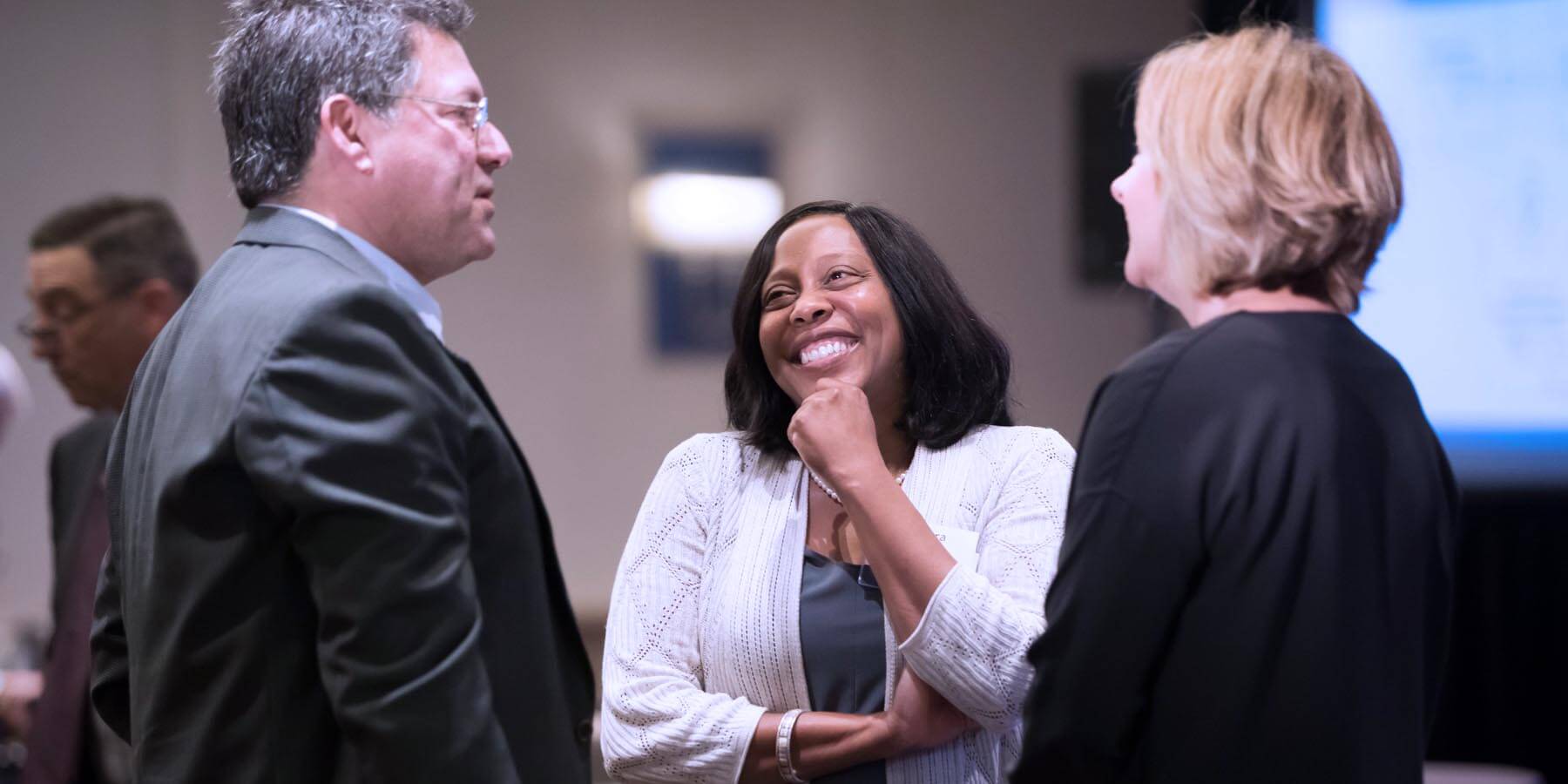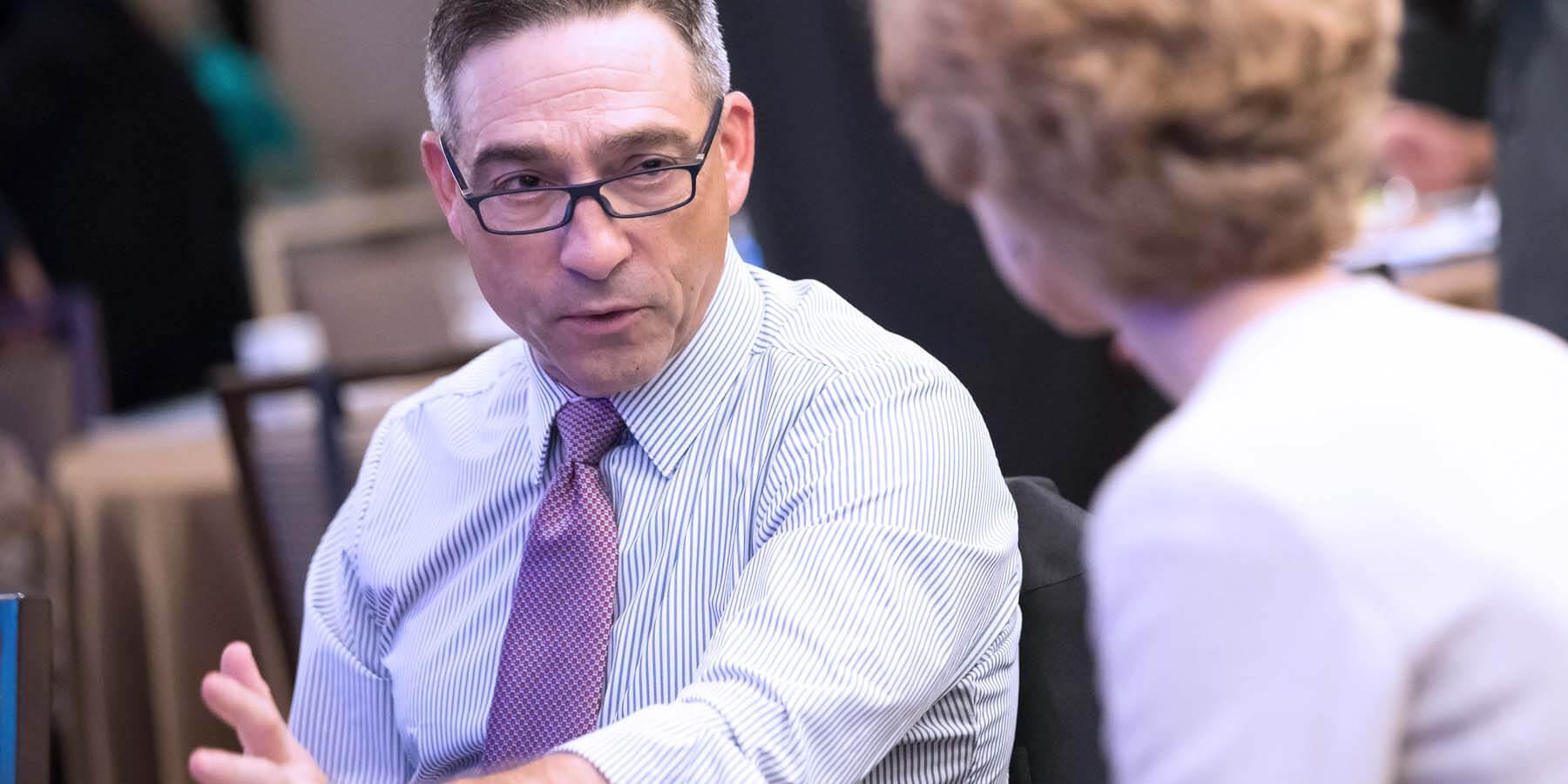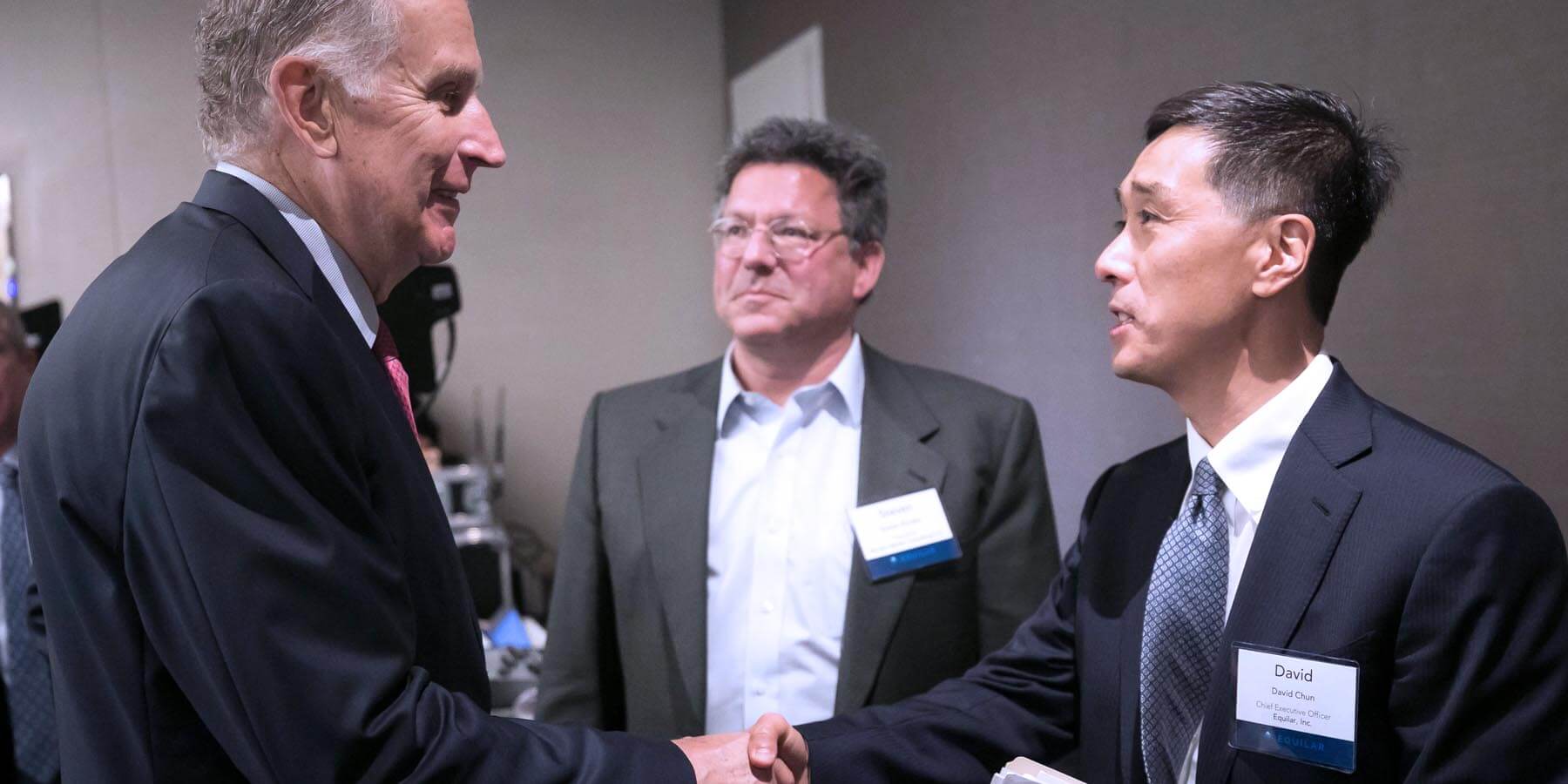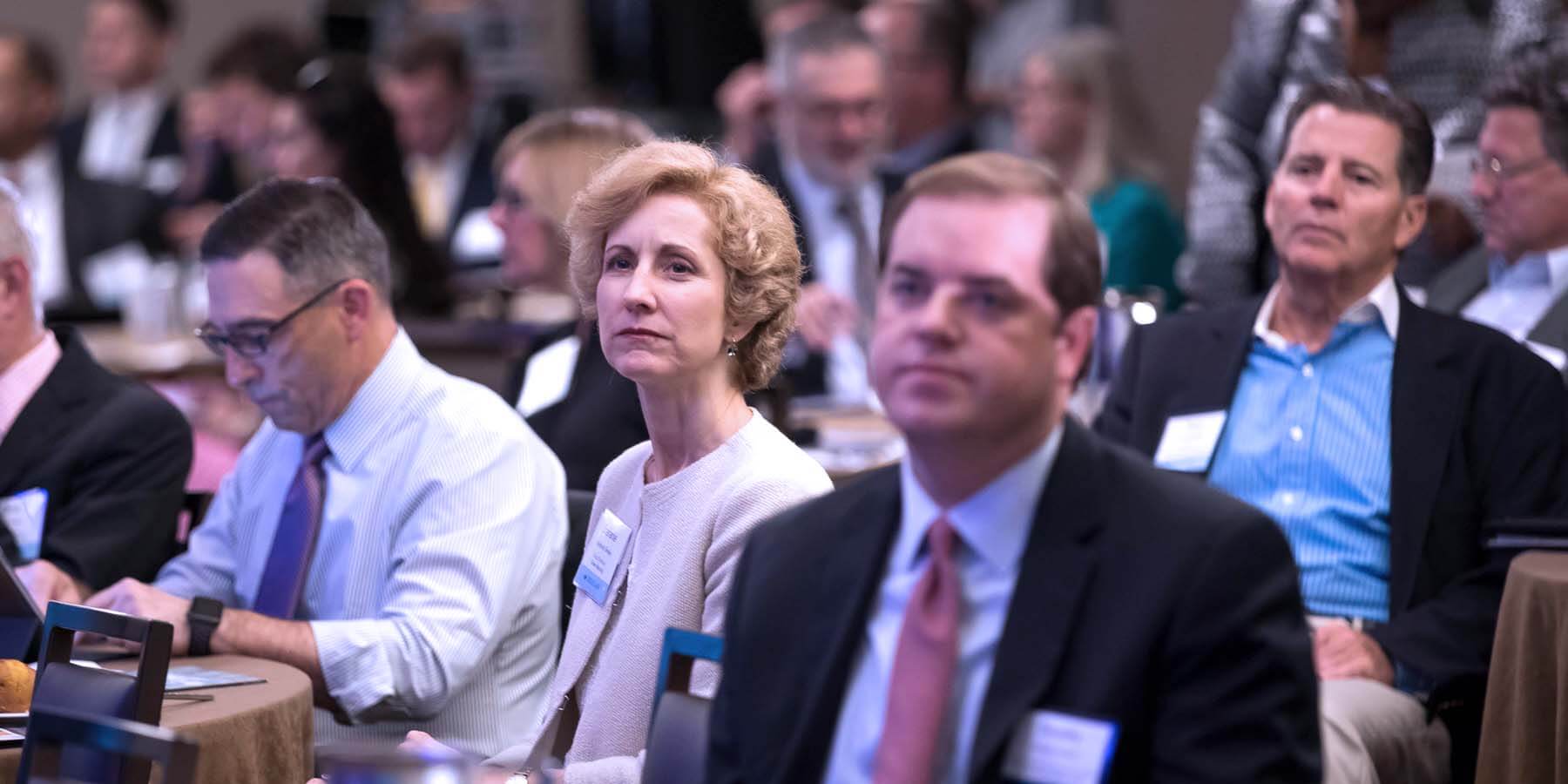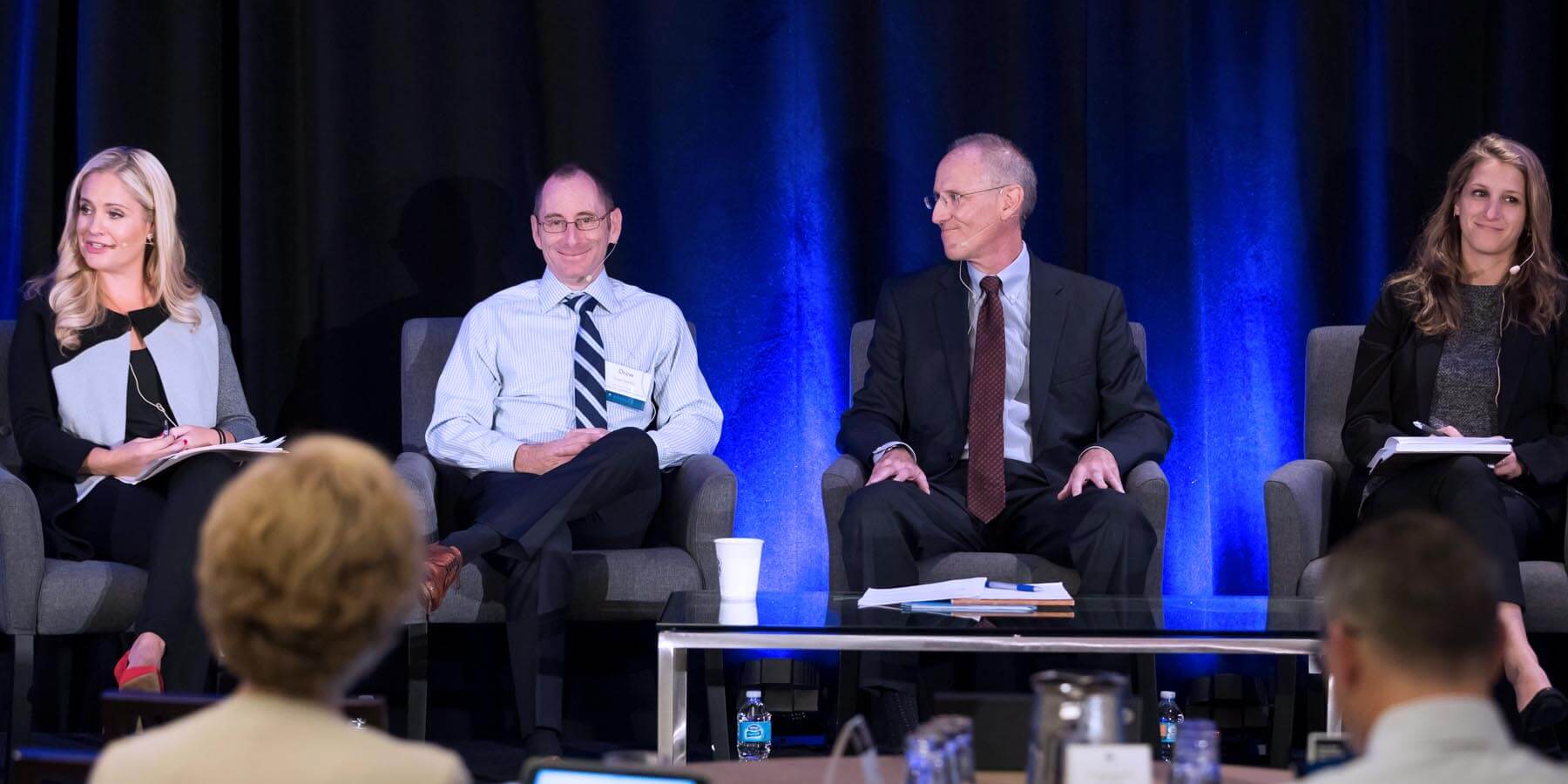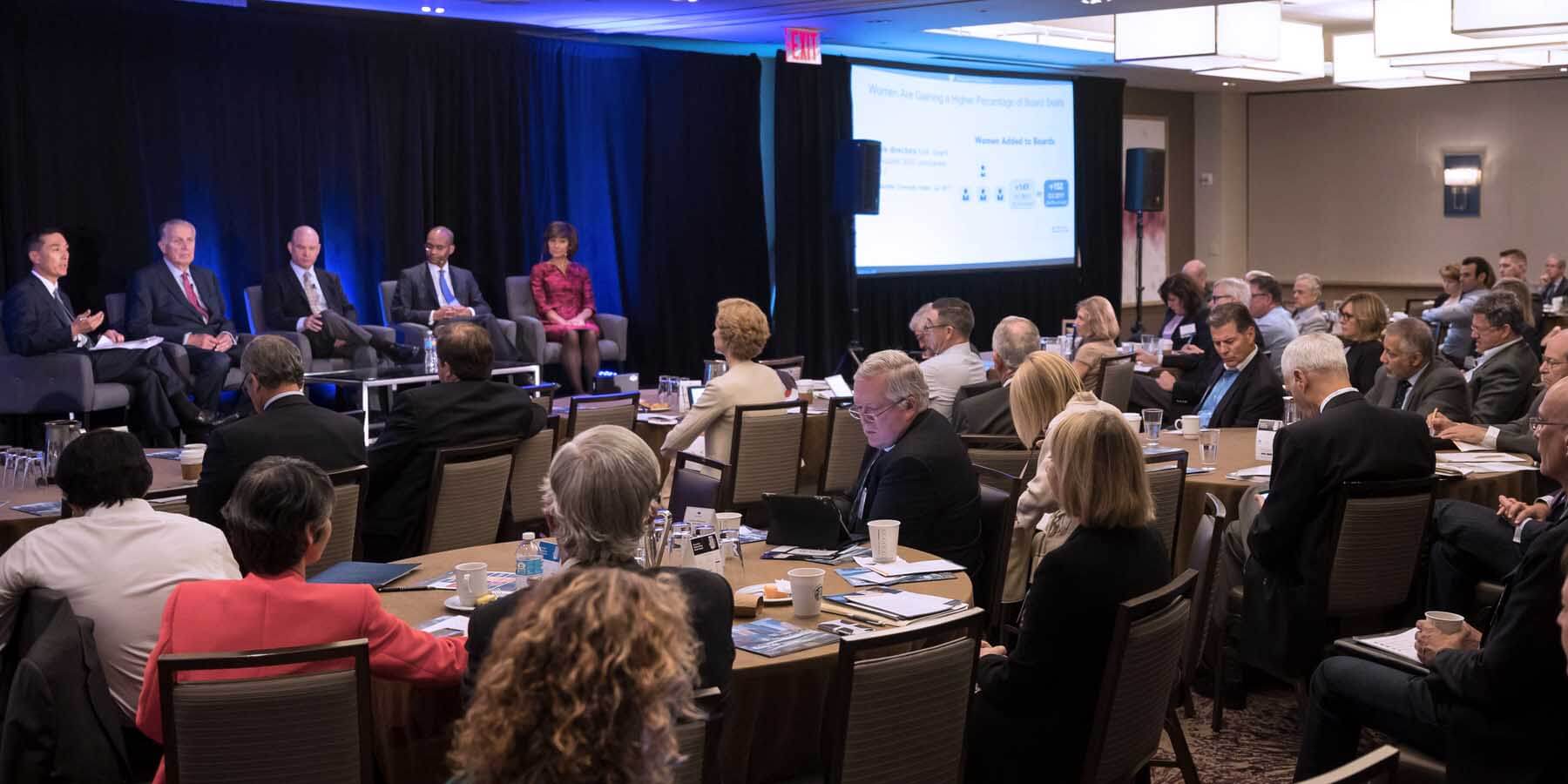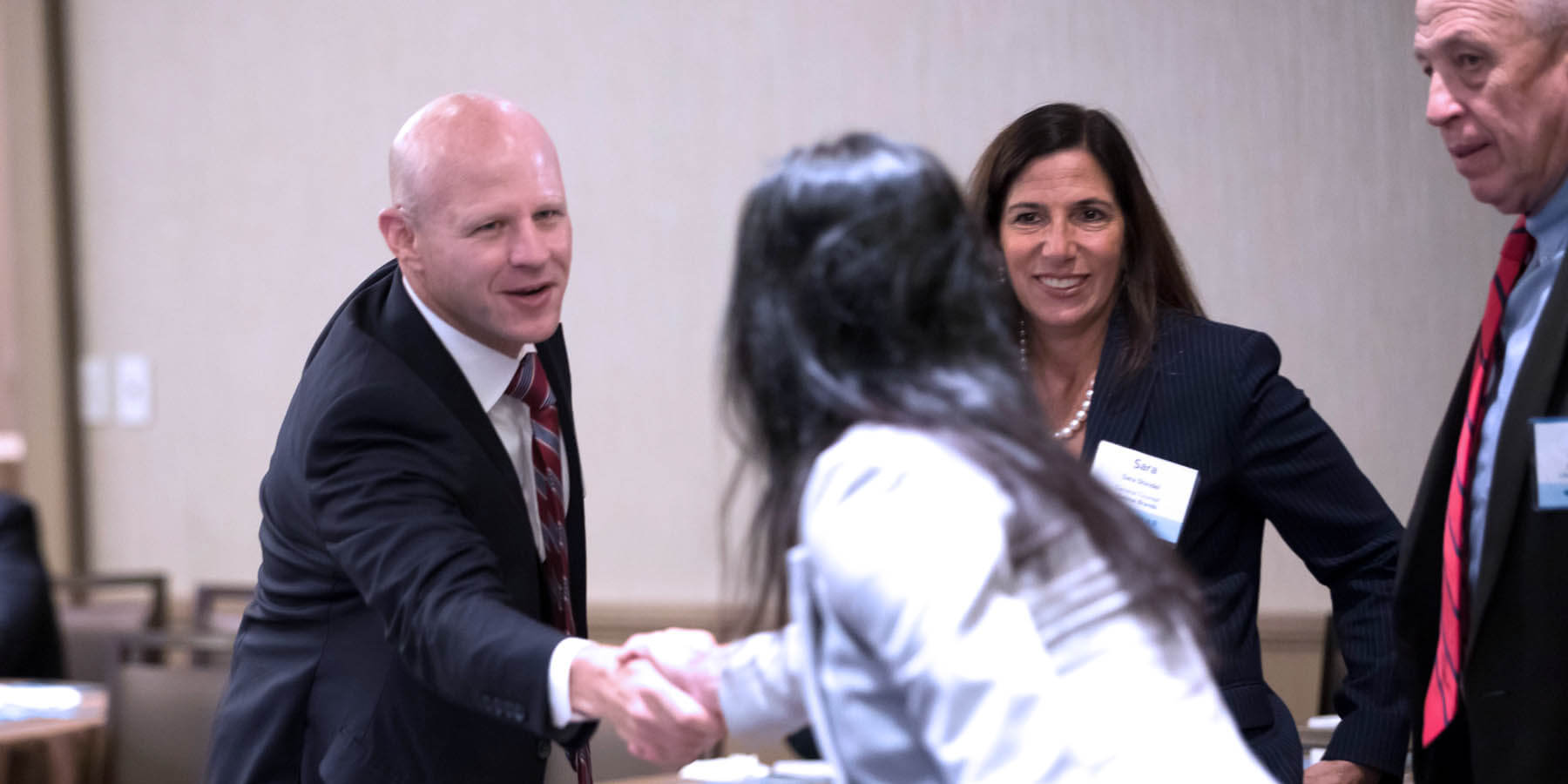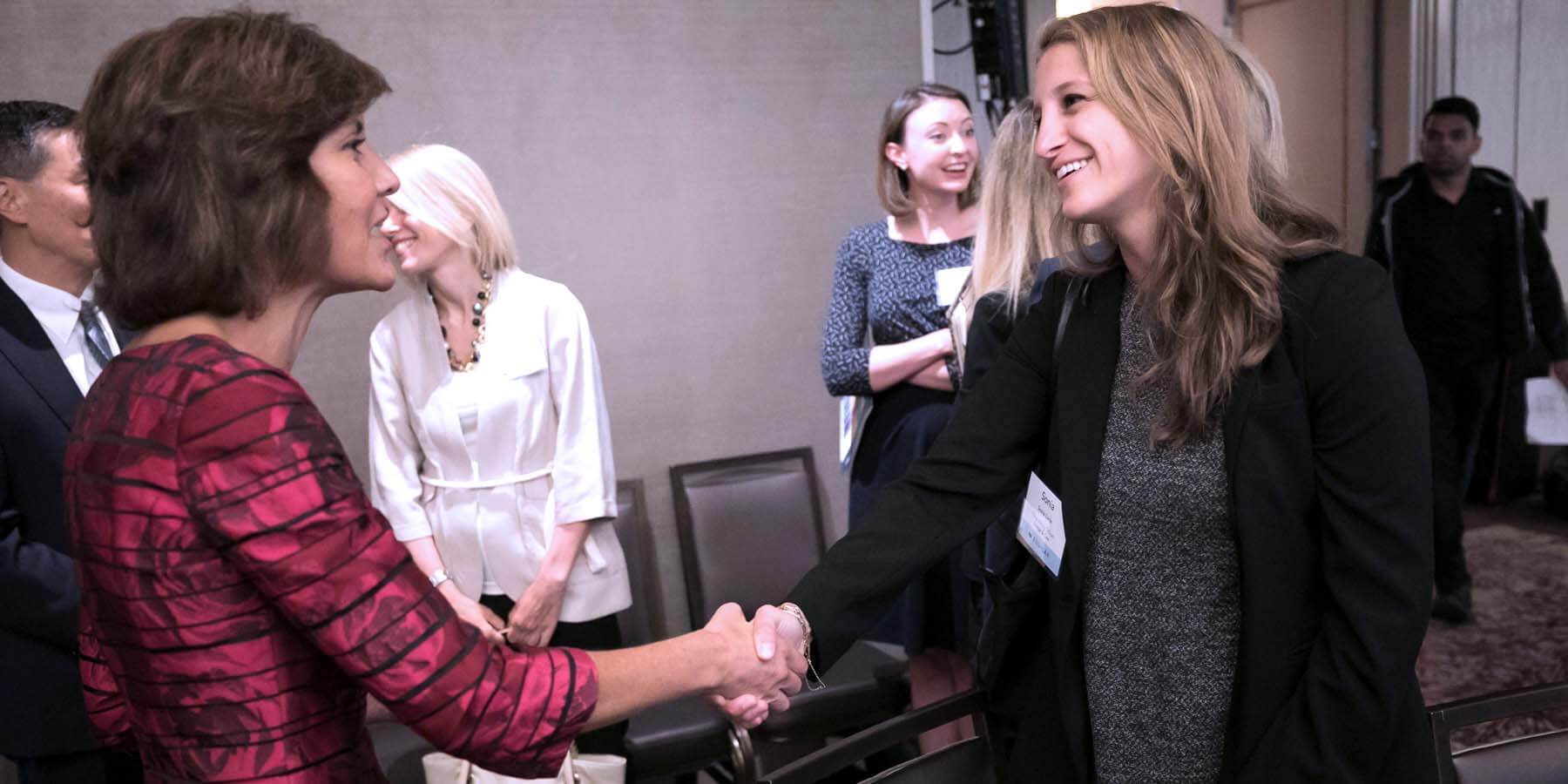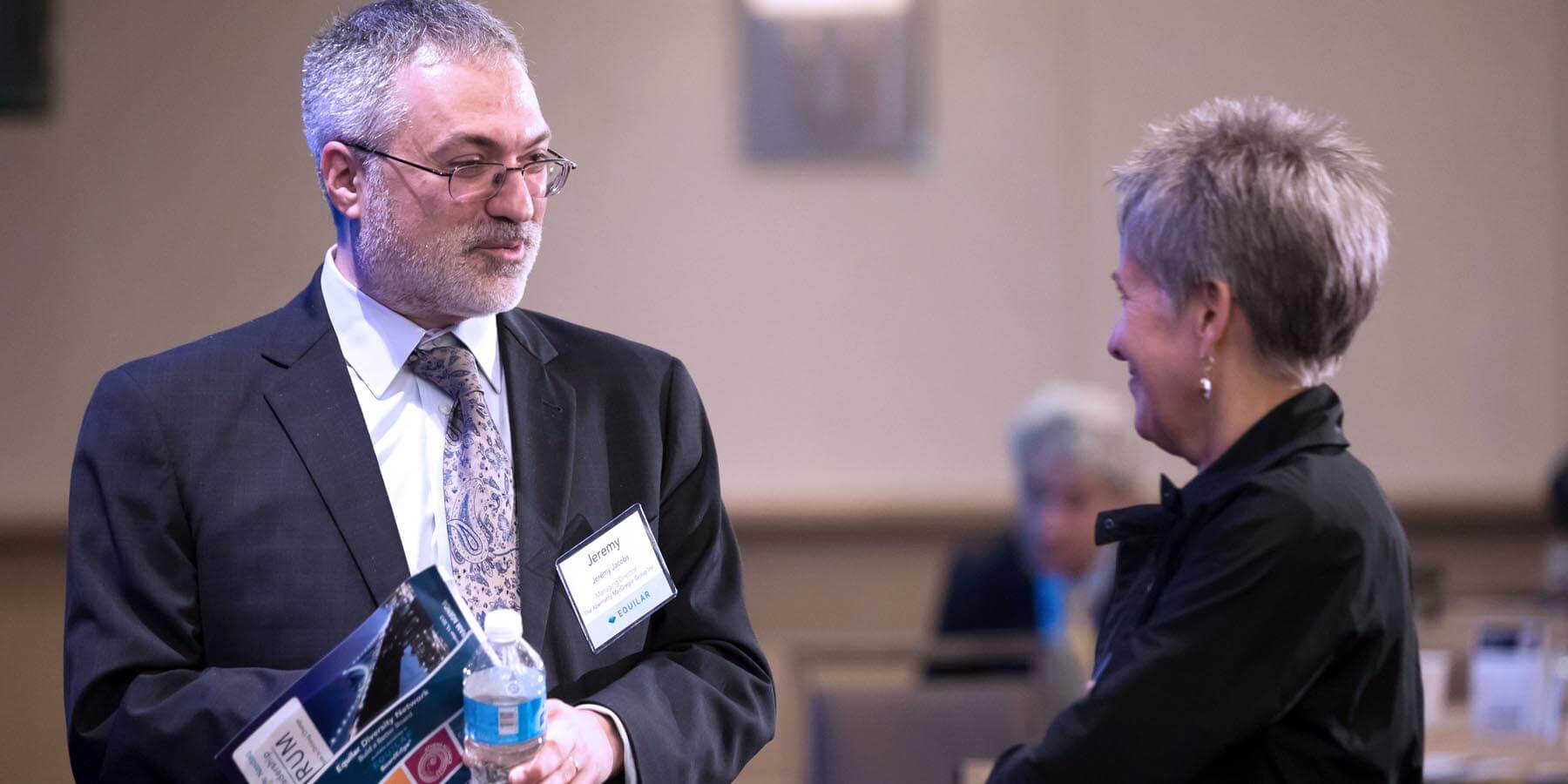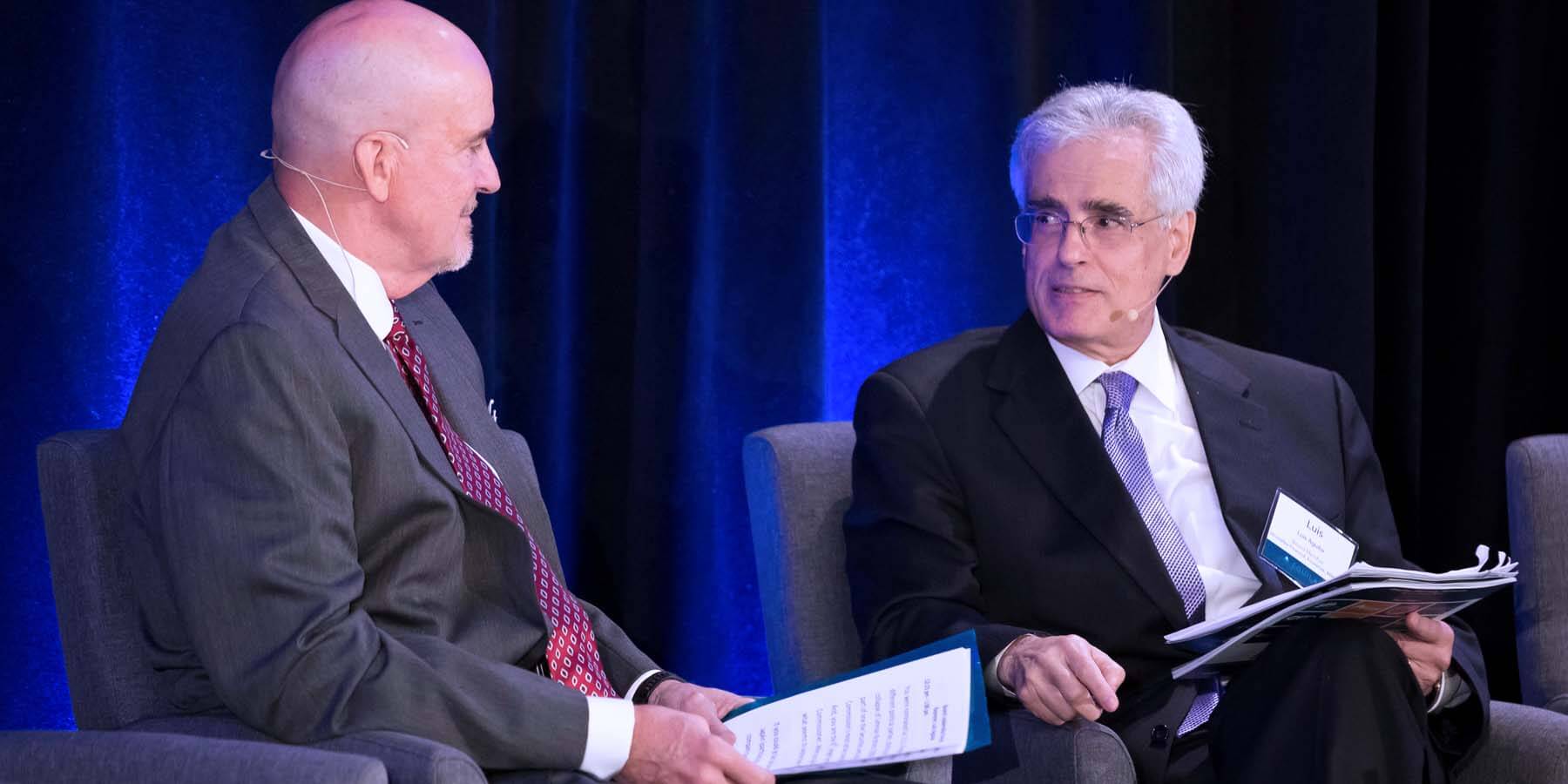 ---
September 12, 2017 – Westin Times Square, New York
---
Boards that Lead: What Do Investors Want to See from Directors?
Investors have become much more vocal in recent years when it comes to board composition and evaluation, as they are not only concerned with what decisions are being made in the boardroom, but also who is behind those decisions. A well-rounded and diverse board is more likely to relate to a diverse shareholder, employee and customer base, and panelists weighed in on why these issues are important to corporate well-being, and why boards must address deficits in board composition and other competencies to eliminate vulnerabilities and enhance the board's value to shareholders.
Michael Garland, Assistant Comptroller – Corporate Governance and Responsible Investment, Office of New York City Comptroller
Drew Hambly, Executive Director, Corporate Governance, Morgan Stanley Investment Management, Global Equity Group
Sonia Lurie, Proxy Voting Officer and Investment Operations Specialist, Dodge & Cox
Moderator: Erin Dwyer, Senior Director of Stakeholder Engagement, Center for Audit Quality
Key Takeaways
Many investors view mandatory retirement ages for directors as a crutch to board refreshment efforts.
Boards should be engaging with at least one index fund, one active investor and one long-term investor to keep a pulse on their shareholders concerns and expectations.
The New York City Comptroller voted against all S&P 500 company boards that had only had virtual shareholder meetings. In 2018, they will vote against all companies with virtual-only shareholder meetings.
Climate change and sustainability will be a big focus for investors in 2018.
Key Quotes
"A board seat is not a lifetime appointment. Boards should add a new director every four to five years."
"I don't expect everyone to be an expert on climate change, but if you haven't read your own CSR report, then that's a red flag. What's the board doing to stay on top of environmental issues?"
---
Board Diversity and Leadership: Lessons Learned From the NFL's Rooney Rule
The "Rooney Rule," named after former Pittsburgh Steelers owner Dan Rooney, was implemented by the National Football League in 2002 to increase opportunities for diverse candidates in head coaching and front office positions. Now extended to the NFL's corporate offices, the rule moved forward with a mandate for gender diversity hiring practices several years ago. This panel discussion not only covered the legacy and the results of this initiative, but also shared valuable takeaways and relevant lessons for boards to improve their director recruitment efforts and ensure well-functioning, results-driven boards.
Robert Gulliver, Chief Human Resources Officer, National Football League
Capricia Penavic Marshall, Ambassador-in-residence, Adrienne Arsht Latin America Center, Former Chief of Protocol of the United States (2009-2013)
Jim Rooney, Founder, FirstLink Research Analytics
Paul Tagliabue, Former Commissioner, National Football League (1989 – 2006)
Moderator: David Chun, Chief Executive Officer, Equilar
Key Takeaways
The board has to work with the CEO and the senior team to do a self-evaluation, and the committee on directors has to pinpoint whether they have board members who can really add value, assess issues and create policies to address those issues.
When you work within a closed network of you end up overrating the existing talent pool that is known and missing the rest of the talent pool.
You have to redefine the metrics, clearly define the skill sets that go into success and then factor that into decision-making process. That allows you to identify talent on the basis of merit and performance above all else.
Any rule you create has to incorporate a larger process that helps women and minorities access the pipeline.
Key Quotes
"Success was never just about the Steelers making money, or even winning. [Dan Rooney] never talked about winning, but he talked about us being great, and that winning would be an outcome of being great."
"The Rooney Rule is great in its simplicity in that there are no expectations for outcomes. By doing the reps, you get better."
---
Activism and Shareholder Value: Key Considerations for Boards
The quickening pace of activist settlements shows how dissident shareholders are reshaping the way chief executives manage their businesses and their boardrooms. Boards therefore must consider how shareholder activists may interact with and approach them, and then put in place policies to minimize becoming a target, including capital allocation priorities, governance decisions and other strategic communication initiatives.
Jeremy Jacobs, Managing Director, Abernathy MacGregor
Hon. Michael Montelongo, Board Member, Herbalife Ltd.
Tonia Pankopf, Board Member, Landec and TICC Capital Corp.
Moderator: Leah Malone, Director, PwC's Governance Insights Center
Key Takeaways
Taking the temperature further down in the organization as a board member is critical, but the method is not as important as being sure to do it. Of course you want to work with management, but it may vary depending on what the culture is like.
Activists and shareholders are not created equal. It's prudent to prepare for an activist, but don't get overly hung up on one or two.
If the board can get unfiltered feedback from investors, then you need to be willing to confront management with these issues.
You can think of shareholders as a monolith, but to break down complicated issues and to follow up, you need to get down to it and learn more.
An investor vulnerability study can be insightful and useful.
Key Quotes
"Activists have done a good job of making boards less stale but not less male and pale. That's a place where corporate boards can do better than any activist, and by building a genuinely diverse and constantly refreshing board, that disarms a lot of reasonable complaints by activists."
"As Boards are reflecting on the skills matrix that you need, you should actually consider shareholder communications as part of that skill set. You should have board members who are comfortable talking with shareholders, comfortable talking about the company's strategy, and comfortable talking about their areas of oversight."
---
Keynote Presentation: Luis Aguilar, Former Commissioner, U.S. Securities and Exchange Commission (2008-2015) and Board Member, Donnelley Financial Solutions, Envestnet and MiMedx
Interviewed by: TK Kerstetter, Host, Inside America's Boardrooms
Luis Aguilar was an SEC Commissioner from 2008 to 2015, as he aptly put it, likely the most active rulemaking period in the agency's history. Now a director on three public company boards, he spoke with TK Kerstetter about his impressions after leaving the agency and how that has affected his perspective as a board member. Below are some paraphrased quotations from his interview.
Luis Aguilar, Former Commissioner, U.S. Securities and Exchange Commission (2008-2015); Board Member, Donnelley Financial Solutions
Moderator: TK Kerstetter, Host, Inside America's Boardrooms
Key Quotes
I swore in to the SEC July 31, 2008, and there were no manuals or how-tos—it was pretty much on the job training. We went through August, and then in September Lehman Brothers collapsed. Bear Stearns had already happened, but no one connected the dots until afterward. Anyone who says they knew that was coming didn't.
Dodd-Frank is an acquired taste. As they say in the Beltway, it's a Christmas Tree (a piece of legislation that ends up with a bunch of "ornaments" hung without rhyme or reason).
Kerstetter suggested that Aguilar "has to eat his own cooking sitting on the other side of the table as a director." Aguilar responded that "generally speaking I'm a pretty good chef."
The SEC by and large has done a fairly good job of trying to address the rules they were given. There are certain people upset about issues like the CEO Pay Ratio, but most rules have flexibility.
---
Board Evaluations: Keeping the Board Cutting-Edge
An earlier panel detailed in depth what investors are looking for when it comes to board composition, their skill sets and how that affects strategy. So then what? Boards must develop a more strategic approach to board succession planning, starting with the board evaluation process. This panel shared perspectives on how boards can best use individual, committee and board evaluations to identify gaps, strengthen individual directors' contributions to the board, and address any shareholder concerns around board composition to ensure the right board team is in place.
Barbara Berlin, Director, PwC's Governance Insights Center
Linda Hall, Board Member, IRET and Amedisys
Lopa P. Zielinski, Esq., SVP, Deputy Corporate Secretary North America, HSBC
Moderator: Steven Borden, Founder &President, Borden Media Consulting
Key Takeaways
According to PwC data, 36% of directors say there could be someone on their board who needs to be replaced. This number is "eye popping" when they get the survey results every year.
There is a large focus on the topic of evaluations from the ability of looking at the board and examining its skills amidst pressure from the outside.
Board matrices gone badly:

Using it and choosing someone who filled just one box. You don't have enough seats for someone who is not multidimensional.
Choosing someone just because they're young and know social media. It helps, but they were not a strong contributor on the board with enough breadth of experience at the corporate level.
Abused by directors saying their experience on that board is one of their skills—then it's tautology and useless.

Directors do not feel comfortable being frank in the assessment process. You need some feedback mechanism that is constructive and allows them to share information anonymously.
Investors are absolutely focused on disclosure around evaluations—not really the results, but the process itself.
Key Quotes
"I've had experience with at least 10 directors being asked to leave. The board, ranging from issues with chemistry to sleeping while actually chairing the meeting. Rarely in my experience has the chair been fully independent when it comes to evaluations, and that's why I am a strong proponent of using an outside third party every three years."
"Any written record is potential for litigation, but I don't think we can hide behind the fact that something might get discovered to avoid doing evaluations—I think that's dangerous."
---
Framing the Conversation: Risk and Strategy in the Boardroom
One of the board's critical functions is to provide executive management with oversight of risk. The ability to look at potentially challenging situations with an objective viewpoint is what sets the highest-performing boards apart. To remain competitive in today's fast-paced landscape, boards must regularly discuss how to balance strategy with risk. This panel shared tips on how directors can ensure they are fulfilling their risk oversight responsibilities as they weigh strategic growth options and impact change beyond the boardroom walls.
Maureen Brundage, Former EVP, General Counsel, Corporate Secretary & Chief Ethics Officer, The Chubb Corporation (2005-2016)
James Lam, Risk Committee Chair, E*TRADE Financial Corp.
Doreen Lilienfeld, Partner, Shearman & Sterling
Moderator: Sean Coady, SVP & Partner, Woodruff-Sawyer & Co.
Key Takeaways
The strategic plan is owned by management, but boards have to have oversight. The question of having a standalone risk management committee is not one-size-fits-all. As a result of Sarbanes-Oxley and other requirements, there is already a lot on the audit committee. You have to look at who is on that and how much is on their plate.
An anecdote recalled that a director was shopping in a meeting when regulators were there, and there have been lawsuits related to directors spending time on Facebook during a board meeting. The culture of organization is critical.
Stories like Wells Fargo question whether there is failure of the board to understand the culture and how compensation was influencing performance. That's a risk.
There are clients checking the box, and clients truly embracing a risk analysis.
Strategy and operations are about doing the right things, and risk management is about doing them effectively under uncertainty.
Key Quotes
"Compensation is a key driver of risk management. When you set aggressive performance targets you don't get behavior that you want. If you set and forget 15% pay growth, over time it will exceed GDP."
"Diversity without collaboration doesn't work—you're just going to have a lot of arguments. You have to be on same page measuring performance and risk, and if you are, you'll have better collaboration."
---
Director Pay: Balancing Ownership and Incentives With Objectivity
While director compensation does not change dramatically from year to year at a high level, pay for the board of directors has shifted to include a heavier mix of equity than in the past. Even if director equity vests on a time-based schedule and is not directly based on performance, ultimately board members' compensation and personal worth will be tied to stock price performance over time. With recent director compensation-related litigation, this panel considered what boards should take into account when setting their own pay.
Melissa Burek, Partner, Compensation Advisory Partners
Eugenia Ulasewicz, Board Member, Bunzl plc, Signet Jewelers and Vince Holding Corp.
Martha Steinman, Partner, Hogan & Lovells US LLP
Moderator: Dan Marcec, Director of Content, Equilar
Key Takeaways
There has been a shift away from fixed share grants to fixed value grants, and the prevalence of options is declining as boards move to restricted stock units.
There was a little bit of noise in 2015 around litigation on director pay, but most have quieted down as boards address meaningful limits and what those limits are in terms of cash and equity pay caps.
Equity compensation is not the same for directors as executives, and we don't really see pay for performance and incentives in the same way as executive pay.
Director pay is very different in the UK—directors have term limits, and there's no equity compensation, but directors are asked to buy stock.
Key Quotes
"Ultimately any equity is pay for performance, as directors should have some skin in the game to align with long-term shareholder thinking."
"There has been a lot of talk about meaningful limits, but boards are hoping the consultants of the world will just help them understand how to handle their unique scenarios."
---
Maximizing Shareholder Support: The Keys to Effective Engagement
Wrapping up the day's events, this panel identified the key ways boards can engage with their top investors, whether that's through corporate disclosures or direct interactions. The participants provided tips on how to most effectively engage investors on key issues outside proxy season, as well as how to respond to feedback received looking forward for 2018.
Glenn Booraem, Investment Stewardship Officer, Vanguard
Arden Phillips, Corporate Secretary & Associate General Counsel, United States Steel Corp.
Bob Romanchek, Partner, Meridian Compensation Partners
Moderator: Ron Schneider, Director, Governance Services, Donnelley Financial Solutions
Key Takeaways
Being a permanent owner, institutional investors are voting every year at every shareholder meeting. It's an ongoing process.
Investors are focused on board composition and structure, compensation and board oversight of risk. That's what's going to frame engagements and discussions this year.
Governance professionals don't realize it because they're living it, but Say on Pay and shareholder outreach are in their infancy. What's happening now was not happening in any similar capacity 10 years ago.
Context matters both in disclosure and engagement. Your story has inherently more credibility if investors have heard from you before.
Activists don't get credit for past performance. There isn't a house view on good activists and bad ones at the large asset managers. There is a sense whether one has been better in the past than others, but each have a burden of proof when there is a contest underway.
Key Quotes
"You don't want to come to your investors when your pants are on fire.. Communicate with them all year."
"Glass Lewis and ISS don't vote. All investor firms have processes, and you should know what they are—very few rely exclusively on ISS."
---
Subscribe to our Newsletter to stay informed about upcoming events
Subscribe
---