Knowledge center
Blog Home
Equilar Blog
---
Designing Executive Pay to Drive Shareholder Value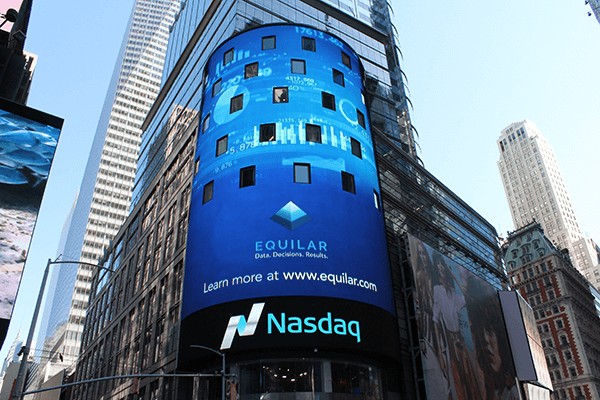 ---
April 18, 2016
Today's compensation committees—and the members of management who work closely with them—face a formidable task to develop and execute a compensation and benefits program that meets both management and investor expectations. In a regulatory environment that is becoming more and more complicated, ever-increasing scrutiny from shareholders and proxy advisors means that compensation professionals must be more meticulous than ever.
Though the SEC has been in a stalemate after losing two commissioners in 2015, compensation-related rules from Dodd-Frank continue to be considered. Mandatory disclosure of the CEO to median employee pay ratio will be required beginning in 2018, and regulations around pay for performance and clawbacks were proposed last year and are expected to be passed once the SEC bench is replenished.
Aside from regulatory concerns, a wave of compensation-related litigation, including several 2015 lawsuits related to director pay, have made headlines and raised eyebrows from the corner office to the boardroom. While the director pay issue seems to have cooled, companies and their boards remain vigilant toward whether there will be another wave of shareholder lawsuits.
Because executive compensation design is a complicated process, it requires multiple stakeholders to make informed decisions that drive results and create shareholder value. Compensation committees must establish the most effective and beneficial relationships with their internal HR and compensation teams and outside compensation consultants and advisors to ensure the committee is prepared to make the best decisions related to executive compensation, talent management and succession planning.
At Equilar and Nasdaq's Compensation Committee Forum on April 5, 2016, at the Nasdaq MarketSite in New York, compensation professionals from boards, management teams, consultant firms, law firms and other advisory groups gathered to discuss the most challenging issues with regard to executive pay and incentive plan design, executive retention and succession planning, and shareholder engagement around Say on Pay, pay for performance and other SEC regulations. At the end of the event, the entire group gathered to ring the closing bell at Nasdaq. Please see below for key quotes from attendees and speakers.
On compensation and incentive plan design:
"Using TSR as your financial metric is same thing as teaching to the test."
"Bad compensation design leads to bad voting outcomes."
"Management influences TSR, but they don't control it, at least in the short term. TSR is a good measure for shareholders, but not really as an incentive metric."
On executive pay and succession planning:
"In the first year, the CEO pay ratio will not be comparable across companies. You're only sharing one piece of information that's not known—median employee pay—and half your employee population will realize now they are below median. Everyone's worried about the 'four-digit pay ratio,' unions will love it and use for negotiations, the media will love it to sell papers and magazines, and a lot of sound bytes from this will get amplified. But the real story will be how is it changing after one, two, or three years. Once you get longitudinal there will be more insights that we can take from it as investors."
"Talent has risen to a level of sophistication today that HR executives need to act like a CEO of a talent solutions firm that has one client—their own company. We're at a great inflection point to empower the HR function and raise it to sophistication and impact as a primary advisor to the CEO in terms of accessing human capital."
On shareholder engagement:
aa "Over the past year, we've met with somewhere in the order of 800 companies, in 2016 that might hit 1,000. If you're just getting in touch with [investors] at the time the proxy is out, there's not much you can do to change the facts. Tell your best story first in the proxy, which serves as a primary starting point for investors."
"Comp committee members have a tough job if you fail Say on Pay and other shareholder voting. We got an unexpected red flag from ISS, caught on our heels, and realized we needed to do something. So we went out on the road and set up personal meetings in the offices of 40 of the top 43 institutional shareholders. We took no materials and wanted to hear them. Every single one of those were prepared to tell us things, and I heard some really interesting comments that were not compensation related but good for me to hear as a board member."
---
Equilar Events bring together influential business leaders to network and gain insights on executive compensation and board governance challenges. For more information on upcoming events please visit www.equilar.com/equilar-events.
Equilar's data and tools provide executives, boards and investors the information they need to prepare for shareholder meetings throughout the year. For more information, please visit our Shareholder Engagement portal.
For more information on Equilar's research and data analysis, please contact Dan Marcec, Director of Content & Marketing Communications at dmarcec@equilar.com.