Mutual Benefits
The Equilar Shared Subscription Program (SSP) provides compensation advisors access to a suite of executive compensation products ordinarily reserved for corporate issuers including: Top 25 Survey, Pay-for-Performance and Peer Research. With SSP, advisors benefit from greater access to information and reporting options to more effectively serve client needs.
---
How It Works
Before starting client work, reach out to your Equilar representative and inquire about SSP. If your client has an Equilar account, Equilar will grant you immediate access pending their written approval.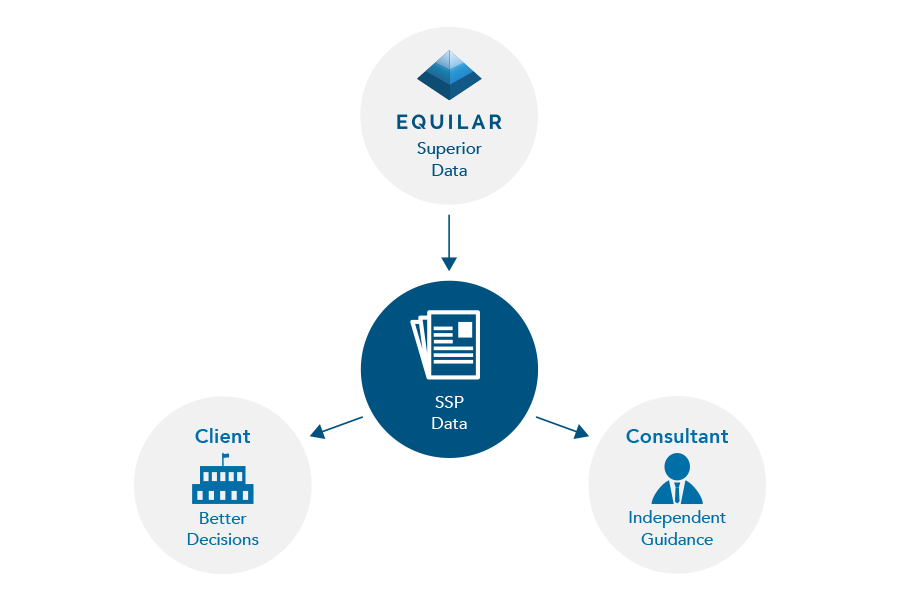 ---
Benefits
Provide clients enhanced advice and guidance by leveraging industry leading Equilar products available through SSP.
Equilar Top 25 Survey

Pay for Performance - Model proxy advisors' Say-on-Pay methodology

Peer Group Dashboard

Shareholder Value Transfer
---
Free yourself from data budget constraints
There is absolutely no additional fee for the program

Generate unlimited custom reports: filter role or peer group

No need to track your Equilar usage with client codes
---
---
Printer Friendly Overview
Request Overview
Download PDF