Media Center
Press Releases
Equilar's Linda Chen Joins Board Diversity Panel at CED Fall Policy Conference
---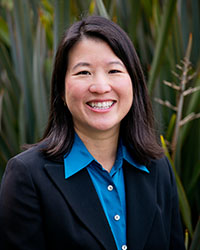 REDWOOD CITY, CA (October 20, 2015) — Equilar is proud to announce that Linda Chen, Head of Governance Strategy and Marketing, will join a panel of distinguished peers to discuss "Why Women Matter in the Boardroom" on October 21 at the Committee for Economic Development's (CED) Fall Policy Conference, taking place at the Willard InterContinental Hotel in Washington.
Women currently occupy just 19% of Fortune 500 corporate board seats , according to a recent Equilar study, a percentage that has improved little over the last decade. Ultimately, the panel will focus on a simple fact: U.S. competitiveness will be hurt by not utilizing the full potential of the labor pool. Therefore, the discussion will consider what has worked and what still needs to change to tap the benefits of under-utilized leadership talent for American business.
Larraine Segil, CEO of The Little Farm Company, will moderate the panel featuring Chen alongside Angela Braly, former President and CEO of WellPoint; Kathy Hopinkah Hannan, National Managing Partner and Global Lead Partner for KPMG; Martha McGarry, a Partner at Skadden Arps; and Jane Stevenson, Global Leader for CEO Succession and Vice Chairman, Board and CEO Services, with Korn Ferry
For more information on CED and the Fall Policy Conference, click here.
Previously, Equilar contributed significantly to CED's "Every Other One" project, which advocates for direct outreach to the nominating committees of prominent corporate boards and includes recommendations for expanding the criteria of qualified female board members. If existing female seats are retained, and if prominent corporations adopt a target of recruiting women for one of every two board seat openings due to normal retirements, CED believes that 30% participation of females on U.S. boards would likely occur by 2018.
Our recent study on gender diversity at Fortune 1000 companies is an extension of Equilar's significant efforts to aid companies with board assessment and succession planning in a new era of shareholder engagement. BoardEdge is a new data platform that features detailed information on more than 135,000 U.S. board members, which includes more than a dozen categories about each board member's background and leadership experience. Investors and companies can now easily access and organize the data they need to benchmark and assess boards, succession plan, and network.
---
Founded in 2000, Equilar provides proprietary executive data, unbiased research services and exclusive corporate governance tools. Our flagship products – Insight, BoardEdge, Engage, and Atlas – translate complex, unstructured data sets into valuable information to help executives, board members, and investors make the best decisions possible. As the trusted data provider to 70% of the Fortune 500, Equilar helps companies accurately benchmark and track executive and board compensation. Equilar's research is cited regularly by The New York Times, Bloomberg, Forbes, Associated Press, CNN Money, CNBC, The Wall Street Journal and other leading media outlets.
For more information, contact:
Dan Marcec
Director of Content & Marketing Communications
press@equilar.com
706-461-8333