---
---
Noon - 8:00 PM
Summit Registration
Attendees may begin event registration check-in at 12:00 noon on Wednesday, June 19th. If attending an off-site excursion, registration will remain open until 8:00 PM for guest convenience.
6:45 AM - 2:30 PM
Golf at Vanderbilt Legends Club and Lunch
The Vanderbilt Legends Club includes many first-class amenities with a touch of southern refinement. Few golf courses in Tennessee have the championship tradition of Vanderbilt Legends Club. In its brief history, the club has been proud host to nearly two dozen major golf events.

18.3 Miles away from the JW Marriott Nashville. Transportation will be provide to/from the Vanderbilt Legends Club Golf Course and the JW Marriott Nashville. Timing of transportation subject to change.

You are permitted to bring your own clubs or may opt to rent clubs.
11:00 AM - 2:00 PM
Historic Nashville Experience and Lunch
Details coming soon
5:30 PM – 7:00 PM
Partner Showcase/Exhibit Hall Opening and Cocktail Reception
Grand Exhibit Hall opens with Partner Showcase and cocktail reception.
7:00 PM – 9:00 PM

Welcome Reception & Entertainment
Summit kicks off with the opening night reception on June 19th. Dinner, drinks and entertainment in a Nashville themed experience for all attendees.
---
---
7:00 AM – 7:00 PM
Exhibit Hall Open
Thursday, June 20th, the exhibit hall will be open for all attendees, vendors and sponsors from 7:00 am - 7:00 pm.
7:00 AM – 8:00 AM
Breakfast in Exhibit Hall
Breakfast and tea/coffee options will be available for all attendees from 7:00am-8:00am.
8:00 AM – 8:10 AM
Welcome Remarks – David Chun, Chief Executive Officer, Equilar, Inc.
David Chun, Founder and Chief Executive Officer of Equilar, will kick off the 10th Annual Executive Compensation Summit.
8:10 AM – 9:10 AM
Keynote - Adam Bryant, Managing Director, Merryck (Former New York Times Journalist and Creator of "Corner Office" interview series)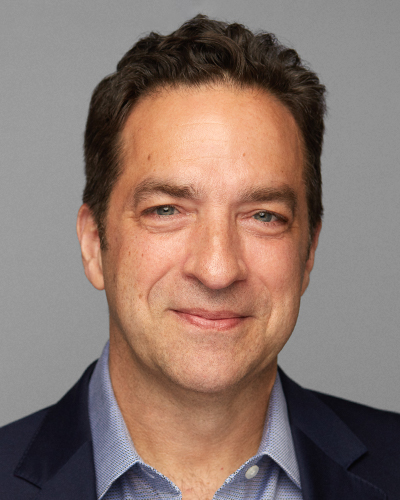 Adam Bryant is managing director of Merryck & Co., a senior leadership development and executive mentoring firm. Prior to joining Merryck in 2017, Bryant worked for 30 years as a journalist, including 18 years as a reporter, editor and columnist at The New York Times. He interviewed more than 500 CEOs for "Corner Office," a weekly series on leadership and management that he created in 2009. He continues to write frequently for The New York Times on business topics, including guides on how to build a successful team, hire effectively, run meetings and speak in public. He is a contributor to CNBC, conducting CEO interviews for his "Art of Leading" series on CNBC.com, and he recently co-authored an article for Strategy + Business magazine on "The Four X-Factors of Exceptional Leaders." Bryant is the author of two books based on themes that emerged from his Corner Office series of interviews: "Quick and Nimble; Lessons from Leading CEOs on How to Create a Culture of Innovation," and "The Corner Office; Indispensable and Unexpected Lessons from CEOs on How to Lead and Succeed." Bryant is a frequent speaker at business schools, industry events and corporate off-sites.
In his Keynote address at Summit, Bryant will answer the question, "What are the most important drivers of high-performing teams and strong cultures?" He will present the six key patterns that emerged from his "Corner Office" conversations, using stories, insights and powerful quotes from proven leaders to bring the themes to life. All Summit attendees will receive a copy of Adam Bryant's book, "Quick and Nimble: Lessons from Leading CEOs on How to Create a Culture of Innovation."
9:10 AM – 9:55 AM
Perspectives of the CHRO
The Chief Human Resources Officer (CHRO) is responsible for developing and executing human resource strategy in support of the overall business plan and strategic direction of the organization. Just last year Forbes published an article, "Why The Chief Human Resources Officer Is The True Hand To The CEO". Join us for a lively panel discussion with individuals who serve in the role of CHRO.
9:55 AM – 10:15 AM
Refreshments & Networking Break in Exhibit Hall
Attendee networking is an integral part of the Summit with opportunities to build relationships and engage with other compensation and HR executives from across the country.
10:15 AM – 11:15 AM
Breakout Tracks (select one)
Pay Equity: Be Legal, Do the Right Thing, and Drive Strategy

Pay equity has quickly entered the mainstream as a matter of state law, national law, public disclosure, and compensation committees dialogue. But the very worst thing that could happen is for pay equity to become little more than another compliance box to check. Our session will discuss how you can build a pay equity testing and remediation process that unlocks value in your overall talent strategy, and how executive compensation can play a pivotal role in this process. We'll also cover board reporting and how to demonstrate you are staying ahead of the curve. We'll cover best practices in designing a pay equity process, legal considerations around privilege, board reporting, and approaches toward remediating potential gaps. We will also cover how pay equity naturally segues into a broader topic of representation, and why this will become a mega strategic priority in the years ahead.

Managing Corporate Excess: Contemporary Approaches to Compensation Clawbacks

This panel will explore contemporary approaches to clawback policies and the various market forces shaping them. Although the vast majority of companies (more than 90% of the S&P 500) have clawback policies in place, most have taken a minimalist approach until final rules are issued by the SEC with respect to the Dodd-Frank clawback. Now nine years on from the passage of the Dodd-Frank Act (and four years since the SEC initially proposed clawback rules), the environment for executive compensation has continued to evolve. The last year has seen a number of high-profile scandals and C-suite departures for misconduct – in some cases without established mechanisms for the recoupment of pay. In the absence of regulator guidance, institutional investors and their proxy advisors have now begun to take a more proactive role in shaping the governance of pay. For example, Glass Lewis revised its policies for the 2019 proxy season to evaluate issuers not just on the mere presence of a clawback policy, but on the underlying terms and provisions of that policy. We'll draw on the experiences of executive compensation and legal professionals that have adopted "leading edge" clawback policies to detail both the process and philosophies underlying those policies. The panel discussion will also discuss evolving market trends and influences, including to outline key learnings from the first proxy season under Glass Lewis' new evaluation criteria.

Building Shareholder-Focused Incentive Plans for a New Generation of Investor

Financial metrics have been the bread and butter of our pay-for-performance culture for more than 20 years. However, a new era is dawning and performance is no longer defined solely by the company's bottom line. Investors and the public at large are increasingly pressuring organizations to expand performance criteria beyond traditional financial yardsticks and increase the focus on (and investment in) non-financial drivers of long-term value creation.Coincidently, the gutting of 162(m) in recent tax law changes has given companies new freedom to structure compensation programs with an eye on non-financial metrics. The question for each individual entity is what type of non-financial metrics best align with their long-term shareholder—and by extension stakeholders—interests. The answer is likely to be some combination of strategic, operational, human capital, and sustainability-based goals.This panel will explore the growing importance of incorporating non-financial metrics into short-and long-term incentive programs from both a company and shareholder perspective. We will directly hear the investor perspective on why, regardless of your industry, monitoring and evaluating sustainability is critical to long-term corporate viability and should not be viewed as just "good PR." We will also explore the challenges associated selecting the appropriate metrics, determining objective evaluation protocols, and communicating this new approach.
11:15 AM – 12:15 PM
Breakout Tracks (select one)
Are you effectively managing the complexities of your LTIP?

Over the past twenty years, long-term incentive (LTI) designs have evolved from the glory days of stock options in the late 90's to the current state of portfolio LTI programs. Today, performance shares are the predominant LTI vehicle. Shareholder advisory firms and institutional investors encourage companies to use performance shares because they are viewed as implicitly more performance-based than stock options or restricted stock units. Unfortunately, performance share designs are often confusing to participants due to overlapping performance cycles, multiple performance measures, frequent design changes and inadequate communication. This could be a reasonable trade-off if performance share designs led to a stronger pay for performance relationship or better alignment with shareholder interests. However, based on analysis that we have conducted, it is not clear that the performance goals established under performance share designs are more rigorous than the absolute stock price increase goals implicit in a grant of stock options or lead to a better alignment of executive and shareholder outcomes. We think it is worth reconsidering the relative merits of performance shares and stock options. In our discussion, we will assess the relative merits of each of the vehicles and identify specific circumstances where greater use of stock options may provide more effective incentives than performance shares. We will also discuss what we think makes for an effective performance share design.

Delivering the Right Value Proposition of Equity Compensation in Total Rewards

Equity is an vital portion of your executive compensation philosophy. This session explores how you can implement the versatility of equity compensation that creates value for your executives and beyond. It is important to understand what equity compensation means to members of your organization and how it can be a key factor in retention, motivation and engagement. Learn ways to deliver the total rewards concept to each of your employees and how their unique picture applies to them.

Intense Scrutiny of CIC Arrangements: Importance of Attention to Detail

We'll explore current trends in change in control (CIC) benefits, including severance & equity awards from Alvarez & Marsal and Equilar's 2017/18 Executive CIC Report. With data from 200 companies, we'll examine market norms & industry differences. After a primer on the Golden Parachute Rules (Section 280G), we'll dive into the practical approaches for tackling M&A compensation issues.
12:15 PM – 1:50 PM

Power Lunch & Keynote Speaker
Join us for lunch and a Keynote Speaker (Speaker to be announced soon).
1:50 PM – 2:50 PM
Breakout Tracks (select one)
Proxy Season 2020: How Regulatory Reforms & Proxy Advisory Firm Policies are Changing the Landscape

This panel will discuss key lessons learned from the 2019 proxy season, including trends in bonus plan design two years after the Tax Cuts and Jobs Act. Our panelists will address recent trends in structuring equity grants in light of market fluctuations, offer practical guidance on how to design programs and agreements to minimize the risk of a "no" vote on say on pay, and advise on how to avoid litigation relating to your compensation programs. Topics will include: • Equity Plans, Equity Awards and the Shareholder Approval Process • Problematic Pay Practices • Clawbacks and Forfeiture Provisions for Bonus Programs • Provisions to Protect the Company in Equity and Other Compensation Disputes • Recent Changes in the Law that Impact "Standard" Employment Provisions, including Confidentiality, Cooperation, and Non-Disparagement Provisions • Understanding Your Shareholder Base.

10b5-1 Plans and Insider Trading Policies - Hot Topics & Current Trends

The tension between the liquidity and wealth diversification demands of insiders who own company stock and the desire of companies to manage insider trading risks and minimize the potential market disruption from insider sales, requires careful balancing of the objectives of insiders and companies. The design of insider trading policies, including the policies that apply to 10b5-1 trading plans continue to be an area of focus for companies and their boards. This panel will review the hot topics and trends in the area, including: • Current thinking about the design of insider trading policies, esp. in light of recent high-profile situations where these policies have been scrutinized • Current approaches to key plan design issues, such as cooling-off periods, terminations and amendments and the mandatory use of plans; • Potential legislative and regulatory developments in this area; • Policy considerations such as the extent of company and board oversight of plans and the disclosure of this oversight; and • Current disclosure practices, including the prevalence of the public disclosure of insider's 10b5-1 plans as well as the details of this disclosure. This discussion will incorporate the results of the following two recent ground-breaking surveys: • The 2018 10b5-1 Plan Practices and Policies Survey (of NASPP members) conducted by Morgan Stanley, Shearman & Sterling, and the NASPP, which builds upon prior 10b5-1 surveys conducted by these parties; and • The 2018 10b5-1 Disclosure Study of the S&P 500 conducted by Morgan Stanley, Shearman & Sterling and The Washington Service , the first-ever comprehensive survey of 10b5-1 plan disclosure practices.

This or That? Offering Employees a Choice in Equity Plans

Who doesn't love a choice? Would you go to a restaurant with only one menu item? Shop at a store with only one pair of pants? Why should executive compensation plans be any different? Empowering executives to select the makeup of their long-term incentive plans can be a great idea. Join this panel to explore the growing trend of offering choice, including the mechanics of allowing choice, meeting the need for increased education and modeling tools, and mitigating the accompanying risks. When done right, employee choice plans can provide a new twist on an old favorite. But, choice can also be risky. The panel will also explore the potential pitfalls of choice plans to help you make an informed decision. We will share details of their Choice plans, as well as what they wish they knew when the plan launched! A good understanding of the pros and cons will help you decide if these plans are right for your company, and if so, how to be successful with your rollout.
2:50 PM – 3:10 PM
Refreshments & Networking Break in Exhibit Hall
Attendee networking is an integral part of the Summit with opportunities to build relationships and engage with other compensation and HR executives from across the country.
3:10 PM – 4:00 PM
Compensation Committee Perspectives
As shareholders and proxy advisors become more vocal and involved in executive pay decisions, boards are taking greater care in designing executive compensation packages, especially when it comes to CEO pay. This increased scrutiny has caused companies to become more transparent in the decision making process behind executive pay decisions, increasing the importance of the role of the compensation committee. Join us for a dynamic panel discussion with individuals who serve as comp committee members.
4:00 PM – 4:50 PM
Future Perspectives - Executive Compensation in 2020
A distinguished panel will look at key takeaways from the 2019 proxy season and provide valuable guidance and insight into how companies should prepare for 2020.
4:50 PM – 5:00 PM
Closing Remarks
Summit day two will conclude with closing remarks and will be followed by a cocktail reception.
5:00 PM – 6:30 PM
Cocktail Reception
Reception and networking until 6:30pm (Dinner on own).
---
---
7:00 AM – 8:00 AM
Breakfast in Exhibit Hall
Breakfast and tea/coffee options will be available for all attendees from 7:00 am - 8:00 am.
8:00 AM – 8:10 AM
Welcome Remarks
The final day of the 10th Annual Executive Compensation Summit begins at 8:00 am.
8:10 AM – 9:00 AM
Shareholder Engagement from the Investor Perspective
As institutional investors have increased their share of equity investments, there has been a growing trend toward increased active engagement between investors and issuers. Now more than ever before companies are participating in year-round efforts to engage with their institutional investors. Each campaign is unique and each investor has their own priorities and goals for engagement. Join us for a panel discussion to hear directly from investors themselves about current engagement efforts and what's to come in 2020.
9:00 AM – 12:00 PM
Industry Roundtables and Product Training
Attendees can choose between a product training session with Equilar product experts or an industry-specific peer group discussion led by corporate governance thought leaders. Mid-way through there will be a twenty minute refreshment break.
12:00 PM - 1:00 PM
Lunch in the Grand Ballroom
Lunch in the Grand Ballroom.
---