Discover the Power and Influence of Your Network
---
Board Recruitment
Take control of your board search by accessing over board members and executive profiles. Find candidates who have the background and experience you need to build a high-performing board that drives shareholder value. Leverage the Equilar Diversity Network to find potential board members from leading organizations.
Learn More
Download PDF
---
Business Development
Sales and business development initiatives often stall due to a lack of high-level relationships. Leverage millions of connections to executives and board members to quickly identify trusted referral sources in your network. Gain insight from key influencers, and earn a competitive advantage to win new opportunities.
Learn More
Download PDF
---
Shareholder Engagement
The Equilar Board Brief provides all the data investors need to stay up-to-date on the latest SEC filings. Each report is a printable summary showing what has changed at a company since the last annual meeting, including board policies, executive compensation, Say on Pay results and more.
Learn More
Download PDF
---
The Diverse Director DataSource (3D)

available within the BoardEdge Equilar Diversity Network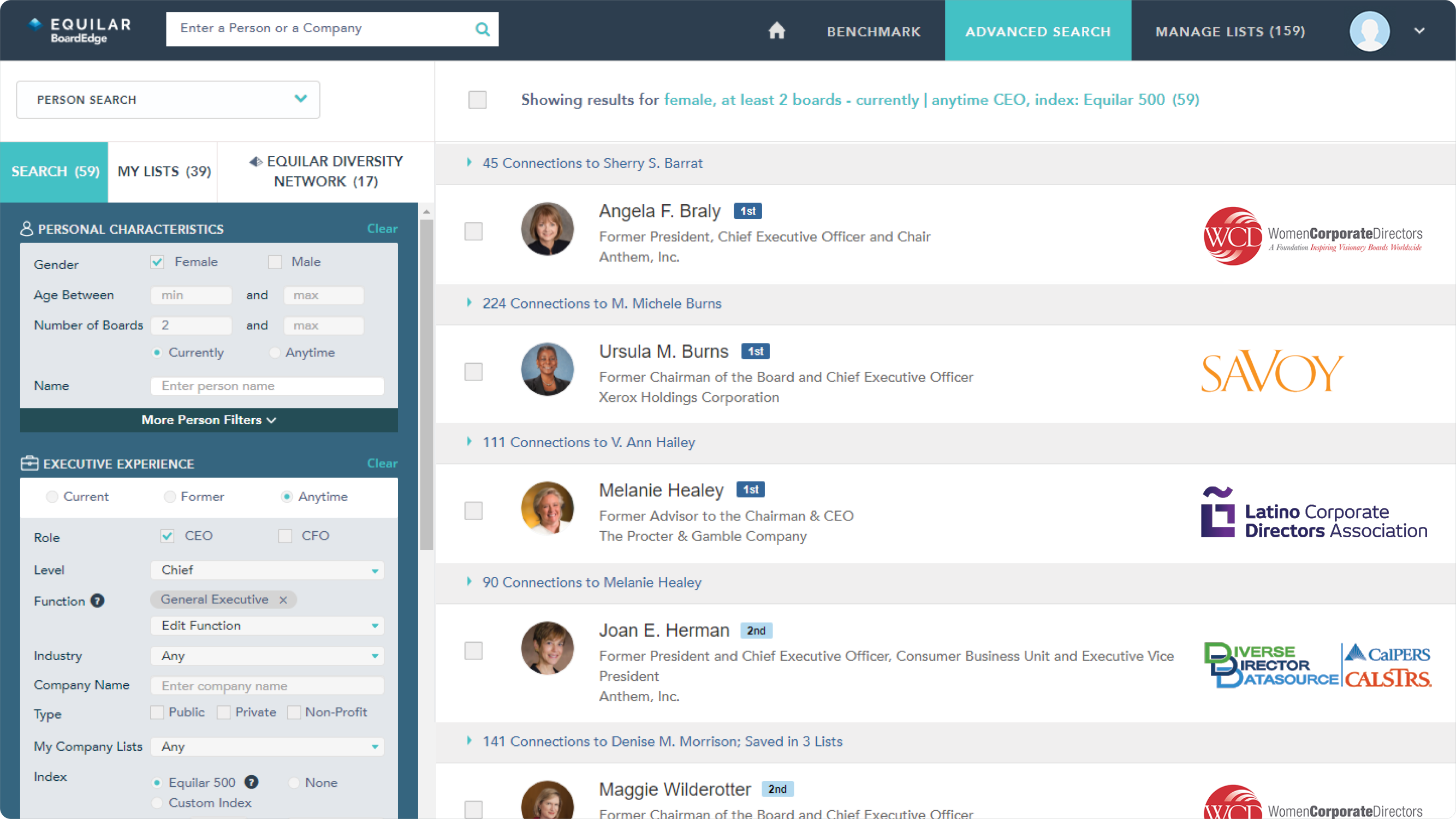 ---
The Art and Science of Board Composition
David Chun, Equilar Founder and CEO, featured on TK Kerstetter's Inside America's Boardrooms
---

Digital Tool Aims for Better Board Composition
"Equilar BoardEdge addresses a need in the market and is a very powerful tool."
– Aeisha Mastagni, Investment Officer, CalSTRS