Knowledge center
Blog Home
Equilar Blog
---
Using Peer Groups to Align Pay for Performance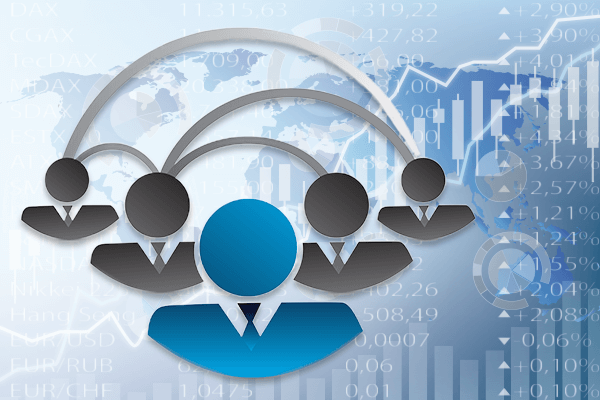 ---
August 26, 2016
In 2006, the SEC required public companies that utilize a group of peer companies to benchmark compensation to disclose those peer groups in tandem with the newly mandated compensation discussion & analysis (CD&A) section of the annual proxy statement. As a result, the number of companies disclosing has increased steadily over the last several years -in 2015, 95% of S&P 500 companies disclosed a peer group.
Equilar recently hosted a webinar with Patrick Haggerty and Joe Mallin, Partners at Pay Governance, to discuss the many elements that companies consider when constructing peer groups and how investors and proxy advisors assess peer group selection.
Peer Group Composition
As peer group benchmarking has invited more shareholder scrutiny in recent years, compensation professionals have developed detailed reasons for selecting their peers. "With the recent changes in the proxy disclosure requirements, now companies are able to benchmark not only executive pay levels, but also executive compensation pay programs and designs," explained Haggerty. "[Peer groups] have been a very useful tool in helping compensation committees make decisions about pay levels and pay programs."
Patrick Haggerty
Partner
Pay Governance
The median size of an S&P 500 peer group was 17 companies for the most recent fiscal year, and while it may be uncommon, 11% of companies use multiple peer groups for a number of reasons. "In some cases we have fragmented industries where there are very few direct competitors with the same global code as the company, and therefore, you have to either expand the peer group or create another one," explained Mallin. "We also see aspirational peer groups, which represents the direction a company is going from a strategic viewpoint, at the same time they'll have a peer group that matches where they are right now [for compensation benchmarking purposes]."
How Peer Groups Are Selected
In general, industry and revenue are the most common criteria for choosing a peer group. In fact, more than 90% of S&P 500 companies use industry as a benchmark, and 75% choose peers based on revenue. However, there are some circumstances where companies steer from selecting peers based on industry and revenue such as, market cap, whether the potential peer is a source/destination of executive talent, and other financial measures.
Peer Groups Benchmarking for CEO Pay
Joe Mallin
Partner
Pay Governance
In general, most companies target the median compensation of their peer groups, while examining the different philosophies and considerations. Deviating from the median may raise red flags for shareholders and proxy advisors, particularly in instances when pay is high, while performance is low. "Compensation committees will look at a number of different elements such as investor feedback, the performance of the individual and the performance of the company in the previous year, internal equity, tenure, succession planning, and an individual's stock holdings," explained Haggerty.
Peer Group Benchmarking Beyond CEO Pay
Companies also use peer groups to benchmark executive positions outside of the CEO. The limitations on proxy statements is that they only report on the top five paid positions, so outside of the CEO and even CFO, it can be difficult to rely on proxy data.
As far as other hard-to-benchmark positions, there are some strategies companies will take to appropriately execute compensation. "You can match position by pay rank within the proxy statement, so you can match a position to all the third, fourth, or fifth highest positions," explained Haggerty. "The obvious fallacy in that is you are clearly not matching position responsibilities."
---
To request to view the replay of the webinar, click here.
For more information on Equilar's research and data analysis, please contact Dan Marcec, Director of Content & Marketing Communications at dmarcec@equilar.com. Amit Batish contributed to this post.