Knowledge center
Blog Home
Equilar Blog
---
Executive Pay and Corporate Governance Headlines: August 1-15, 2016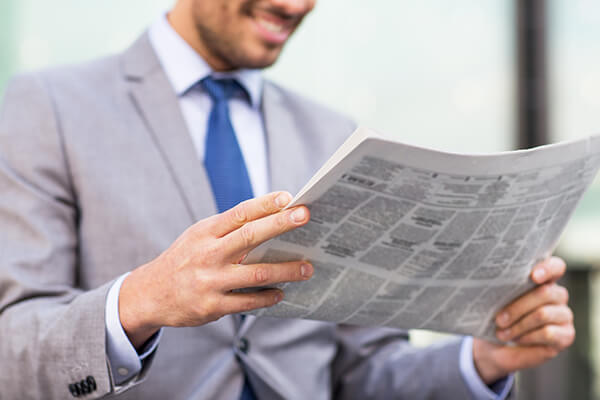 ---
August 22, 2016
Please see below for key trends and themes in executive compensation, corporate governance and shareholder engagement, detailing five of the top storylines from the first half of August.
1. CEO Pay Ratio and Employee Sentiment
The Economic Policy Institute examined CEO pay from 1978 to 2015 and found that CEO pay growth at the largest firms not only surpassed stock price, corporate profits and the wages of the top 0.1%, but also eclipsed typical worker pay. CEO pay and typical worker pay grew 941% and 10% respectively. The CEO to worker pay ratio has seen similar growth, jumping from 20:1 in 1965 to 276:1 in 2015. While these changes are dramatic, calculation methodology affects the meaning and weight behind these figures.
Payscale and Equilar examined CEO cash compensation at 168 of the largest U.S. companies and found that the median CEO-to-worker pay ratio was 70:1. This number represents a spectrum where some companies' ratios are 10:1 and others' surpass 300:1. Payscale also surveyed over 22,000 employees and found that half did not know their own CEO's compensation. Only 21% of employees who knew their CEOs' compensation thought it was excessive, and only 43% of those employees said this information negatively impacted their opinion of the company.
2. Different Ways to Pay
While CEO compensation typically sees year-over-year growth across entire indexes, much of this change appears in increasing performance-based stock awards. Tech giants like Amazon.com Inc., Alphabet Inc. and Facebook are standing out against this trend. Instead, these companies are paying their executives in non-performance stock awards in order to motivate long-term growth rather than meeting short-term goals, according to Bloomberg. These awards motivate retention and align executives and shareholders by ensuring executives' stake in the company's success.
Tech giants aren't the only companies to break from standardized compensation models. CNBC recently reported that SunPower CEO Tom Werner voluntarily reduced his salary to $1 in response to declining company performance. Alternatively, Today revisited Gravity Payments' CEO's decision to reduce his salary and pay all of his employee's at least $70,000 annually. One year later, these raises have enabled many employees to relocate and reduce their commute time, heavily reduced company turnover and prompted an unexpected baby boom.
3. Responses to Pay for Performance Analysis Report
Executive compensation consulting firm Pay Governance reviewed MSCI's report on pay for performance and found that S&P 500 CEOs' compensation realizable and shareholder returns were aligned over the same period. Pay Governance managing partner Ira Kay reported that the Wall Street Journal article looked to the theoretical equity awards' accounting value rather than the award value based on the company's stock performance. Pay Governance's most recent study on realizable pay, which examined CEO pay and company performance from 2012 to 2014, found that these measures were aligned with stronger TSR connected with higher pay.
4. C-Suite Women
Korn Ferry found that less than 24% of C-Suite members are female at the top 1,000 U.S. revenue-ranked companies. It examined CEO, CFO, CIO, CMO and CHRO roles, finding that women only exceed men in the CHRO role at 55% while the CEO role demonstrates the lowest female representation at 5%. Women in the C-Suite face unusual scrutiny, according to a Wall Street Journal feature looking towards Marissa Meyer and Yahoo's sale, and this additional scrutiny may encourage risk-aversion while adding extra pressures to succeed, the article posited.
5. Board Gender Pay Parity and Representation
The University of Missouri found that on average female and minority directors earn $7,000 and $5,000 less than their fellow board peers respectively, earning 1% to 4% less when controlling for qualifications and experience. This study included 13,402 directors in 1,828 firms from 2006 to 2013. While over the entire study, female and minority directors out-earned their male peers, they frequently earned less when compared to their individual board, despite stronger academic and consulting experience, according to the Wall Street Journal. Contributing professor Yore suggests that women and minorities often fill less leadership positions, which typically offer higher pay.
Female board representation and growth remains low compared to their male peers. Equilar found that from 2014 to 2015 female representation on Fortune 1000 boards increased from 17.5% to 18.0% with only 24% of new directors being female. Nevertheless, recruiting efforts are strong and new methods are taking root. The Wall Street Journal reports on board recruiter Beth Stuart, who has recruited 30 female board seats since 2012. She emphasizes new strategies to increase female representation on boards, such as to "interview all women slates before interviewing men."
---
For more information on Equilar's research and data analysis, please contact Dan Marcec, Director of Content & Marketing Communications at dmarcec@equilar.com. Ryan Villard, research analyst, compiled this post.