Knowledge center
Blog Home
Equilar Blog
---
How Does CEO Compensation Change with Tenure?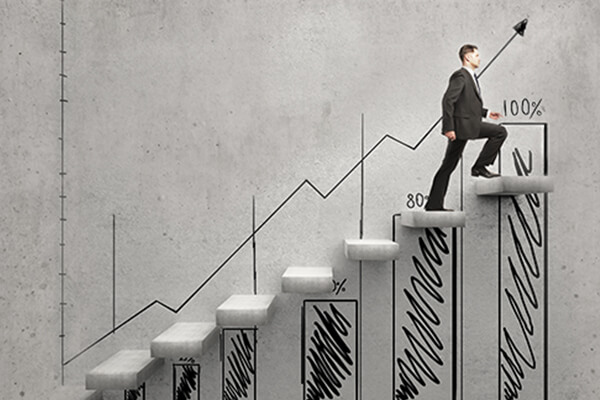 ---
August 8, 2016
Over the past few years, the average CEO tenure at S&P 500 companies has increased according to multiple sources, and there has been a corresponding increase in CEO compensation.
CEO pay increases with tenure for several reasons. On the one hand, as a CEO gains valuable experience and skills their company may offer a raise to retain their services and drive future performance (companies may also offer one-time retention awards for the same reasons). On the other, a CEO who receives relatively high pay may seek fewer outside opportunities.
The relationship between tenure and total compensation for S&P 500 CEOs in 2015 is consistent with these theories—pay generally increases with tenure. For the purposes of this study, data was taken from the Equilar CEO Pay Tends 2016 report. Executives who had become CEO during the most recent fiscal year were excluded due to the prevalence of irregular initial compensation packages received by new CEOs. In 2015, the median and average tenure of S&P 500 CEOs was 6.0 and 8.1 years, respectively, and the median and average total compensation was $10.4 million and $12.0 million.
Although longer tenured CEOs are paid more, their compensation packages are similarly structured to recently hired CEOs, perhaps suggesting that the desire to keep compensation tied to company performance remains even for companies at which the CEO has acquired substantial equity during a lengthy tenure. The median percentage of pay considered variable or "at-risk" (discretionary bonus, annual cash incentives and performance-based equity) vs. fixed (base salary and time-based equity) generally decreased with S&P 500 CEO tenure in fiscal 2015—though the differences were minimal.
The graph below shows median variable pay as a percentage of total compensation for S&P 500 CEOs split into four tenure ranges, such that the number of CEOs in each range was near evenly split. While median variable compensation of CEOs who held the role between one and three years was 58.9%, the median fell to 57.1% for CEO's with tenure of five to ten years, before ticking back up to 58.7% for CEOs with tenure of 10 or more years. The increase in variable compensation for the longest-tenured CEOs was largely attributed to higher discretionary bonuses as a percentage of total compensation.
Similarly, the allocation of equity value in performance-based vs. time-based equity did not differ significantly by tenure, and it was the highest for the longest-tenured CEOs. According to Equilar's CEO Pay Trends 2016 report, the median equity mix has slightly favored performance-based equity since 2012 (ranging from 50.0% to 51.6% performance-based between 2012 and 2015 after rising sharply from 31.5% in 2011). The median value allocation of performance-based equity ranged from 50.0% to 55.5% by tenure bucket, with the lowest allocation of performance-based equity to CEOs with tenure between five and 10 years and the highest to CEOs with tenure of more than 10 years.
There are multiple reasons to expect a CEO's compensation to increase with tenure, and this trend is demonstrated within the S&P 500 in 2015. However, despite potential motivations for compensating CEOs differently by tenure, there are only slight differences in compensation structure by tenure.
Nonetheless, that both CEO tenure and total compensation have increased in recent years raises some questions regarding executive compensation. Are companies making additional efforts to avoid the sometimes steep transition costs of CEO succession? Are an increased focus on pay for performance and an emphasis on variable compensation responsible for an improved alignment of CEO and shareholder interests, resulting in less frequent CEO turnover? As the executive compensation landscape continues to change, the relationship between CEO tenure and compensation will continue to be monitored moving forward.
---
For more information on Equilar's research and data analysis, please contact Dan Marcec, Director of Content & Marketing Communications at dmarcec@equilar.com. Colin Briskman, research analyst, contributed to this post.