Knowledge center
Blog Home
Equilar Blog
---
CEO Pay Beyond Reported Figures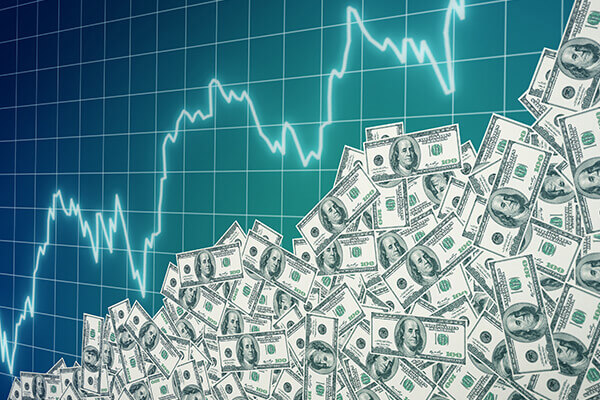 ---
July 29, 2016
CEOs at the largest U.S companies assume the responsibility of leading organizations that keep the economy churning. While CEOs may be the top figure for public companies and represent their respective companies' overall strategy, they're held accountable by company shareholders and their fiduciaries serving on the board. With the recent increased level of shareholder engagement, CEO Pay has also been placed even further under the microscope.
Equilar recently hosted a webinar with Gerard Leider, Partner and Lead Consultant, and Donald Kalfen, Partner and Technical Lead at Meridian Compensation Partners, to discuss the differences between how compensation information is included in regulatory filings and how it is awarded and paid in practice. The panel also addressed practitioners' viewpoints on CEO pay with respect to SEC regulations, proxy advisor guidelines and public opinion.
External Factors Shaping CEO Pay
Over the last several years, there have been a number of external factors that have affected CEO pay, such as changes in proxy disclosures leading to more transparency; Say on Pay, which has created a forum for shareholder input on CEO compensation; and changes in institutional investor and proxy advisor voting guidelines.
Gerard Leider
Partner, Lead Consultant
Meridian Compensation
Partners
"I would argue governance factors are more significant in driving pay structure than just the proxy-disclosed pay data," explained Leider. [Shareholders] are looking for better pay for performance in executive pay, greater transparency around pay programs and enhanced governance policies and oversight of CEO pay by boards and committees."
Current CEO Pay Trends
Median proxy-reported CEO pay at S&P 500 companies has remained relatively flat since 2013, when it reached $10.2 million, increasing to $10.4 million in 2015. While pay has remained consistent over the last few years, the use of equity vehicles has fluctuated. Overall, the number of companies granting time-based options has decreased, while companies granting time-based stock to their CEOs has increased. Performance awards have experienced the greatest increase, as 80.5% of S&P 500 companies granted them to CEOs in 2015, up from 62.5% in 2011. A number of factors have contributed to this change in equity mix, such as accounting standards for stock options as well as proxy advisors holding the view that options are not performance-based.
Donald Kalfen
Partner, Technical Lead
Meridian Compensation
Partners
Pay Disclosures Beyond the Compensation Table
While analyzing pay based on proxy-disclosed data is essential, there are certain pitfalls of relying exclusively on it. This propels companies to find alternative ways, outside of reported pay, to tell their pay story, and this includes through realizable and realized pay. "The number of different definitions companies make to tell their story is not to confuse the reader, but to add clarity across appropriate components of pay," explained Kalfen.
Future Influences on CEO Pay
As CEO pay continues to be a hot-button topic, there are a number of factors that may have an influence on compensation practices in the future. However, one of the biggest factors influencing pay will be the implementation of the CEO Pay Ratio, which will go into effect next year.
"The fact is companies will be compared to each other, and if the ratio is relatively high for a company compared to its industry peers, that may put pressure on committees to re-evaluate pay levels," explained Leider. "2018 will be the first year CEO Pay Ratio will be disclosed, and it will have a definite impact on how companies tell their pay stories moving forward."
---
To request to view the replay of the webinar, click here.
For more information on Equilar's research and data analysis, please contact Dan Marcec, Director of Content & Marketing Communications at dmarcec@equilar.com. Amit Batish contributed to this post.