Knowledge center
Blog Home
Equilar Blog
---
Realized Pay Enhances Pay for Performance Story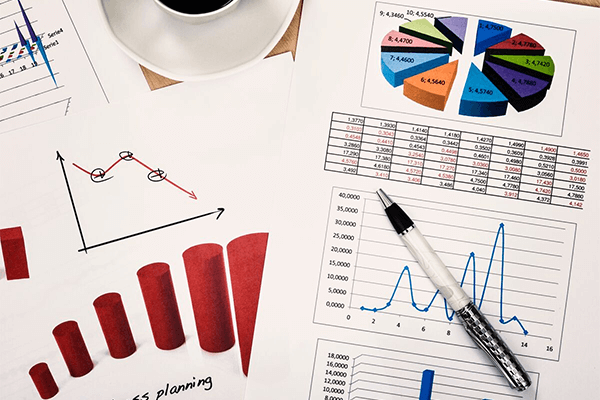 ---
June 6, 2016
As pay for performance becomes a larger focus for companies, regulators, shareholders and other advisors, the question of which pay reporting methods should be required disclosure for public companies continues to be up for debate. Pay is traditionally calculated, and potentially disclosed, in three ways: reported, realizable and realized pay. The components that comprise each pay methodology represent different parts of the pay lifecycle.
Three Types of Pay Disclosures
Reported pay is the first part of the cycle and conveys what is initially granted, but not necessarily earned, during the fiscal year. The SEC requires reported pay to be disclosed in the summary compensation table (SCT) of annual proxies.

Realizable pay comprises the middle portion of the cycle, focusing on the pay opportunity to an executive after grant, but before equity has been exercised or vested.

Realized pay, also known as actual pay, is what an executive truly received during the fiscal year, including equity that was exercised or vested.
While the three methods of calculating pay occur in a cycle, the disclosure of one over another—or even side by side—may create confusion about what the compensation amounts mean. Are they representative of the way pay is structured, what is actually received or a combination of both? While realized pay provides a more accurate view of what executives take home, and reported and realizable pay provide insight into the way pay is structured and potential pay opportunities, no methodology frames the pay picture completely.
The Proposed SEC Rules for Actual Pay Disclosure
In a push for transparency centered on pay vs. performance, the SEC proposed a rule in April 2015 that, if finalized as written, would require public companies to disclose a table displaying realized pay of company executives (note: the SEC uses the term "actual pay"). The SEC's formal definition of actual pay is total compensation as reported in the SCT with two modifications. First, the aggregate change in the actuarial present value of the accumulated benefit under all defined benefit pension plans, plus the service cost under all such pension plans will be deducted from SCT total compensation. And second, equity awards, including options, stock, units and performance shares, will be valued at the vesting-date fair value instead of grant-date fair value. As such, actual pay would exclude certain long-term compensation, such as equity and incentive awards that have not yet vested. Once the new rule is finalized, companies would need to provide a clear explanation of both the actual pay of the CEO and the average actual pay to the other NEOs.
While the proposed rule is not official yet, many companies are already discussing realized pay in their annual proxies. According to Equilar's 2016 Compensation and Governance Outlook report the prevalence of S&P 500 companies disclosing realized pay in their proxies jumped from 1.7% in 2011 to 13.7% in 2015. By providing an alternative to SCT reported pay, companies make clear the differences between the amounts paid and granted to their executives during the fiscal year and the amounts their executives may actually take to the bank. By highlighting the difference between reported and realized pay, companies tell a more complete pay for performance story.
Companies Ahead of the Curve on Realized Pay Disclosure
As an example, KeyCorp dedicated a section of its proxy, (p.33, filed 04/06/2016), to informing shareholders about the differences between reported, realizable and realized pay. The company also included a table and graph of their chief executive officer's compensation to visually display the difference between the three definitions of pay. As shareholder engagement becomes entrenched as a governance best practice, public companies are expected to provide clearer depictions of their executives' compensation to tell a complete pay for performance story, and many other companies are also displaying this type of information, more so than in the past.
KeyCorp Disclosure Example: Alignment of Pay and Performance
Our executive compensation program is designed so that a substantial portion of the pay of our Chairman and Chief Executive Officer is delivered in the form of long-term incentives—which means that both her Realized Pay (the amount she actually may receive in any year) as well as her Realizable Pay (future pay opportunity) are tied directly to our share price performance and achievement of our long-term financial goals.
Realized Pay has increased each year as prior awards of long-term incentives vest. For 2014 and 2015, Realized Pay includes payouts from past awards of cash performance shares that paid at 117% and 125% of target in 2014 and 2015, respectively. These payouts reflect the achievement of our long-term financial and strategic objectives.

Realizable Pay has changed along with changes in our total shareholder return demonstrating the alignment of pay and performance and the amount of pay linked to share price performance.
CEO Pay vs. Performance
Adjusted SCT. Realizable and Realized Pay
---
Equilar's Insight tools provide compensation and governance professionals access to compensation, incentive and equity plan, and pay-for-performance data and models, including a new SEC Pay for Performance calculator. Learn More.
For more information on Equilar's research and data analysis, please contact Dan Marcec, Director of Content & Marketing Communications at dmarcec@equilar.com. Hannah Dumas, research analyst, contributed to this post.