Equilar BoardEdge
Board Assessment for Institutional Investors
---
Effectively Assess Your Portfolio Companies' Boards
In recent years, the rise of shareholder engagement has transformed the corporate governance landscape. The Shareholder Engagement Report in BoardEdge provides all the data you need to stay up-to-date throughout the year. With printable company summaries, your proxy voting team can quickly see what has changed at a company since the last annual meeting, in addition to approximately 12 pages of up-to-date governance data on everything from board policies to Say on Pay results.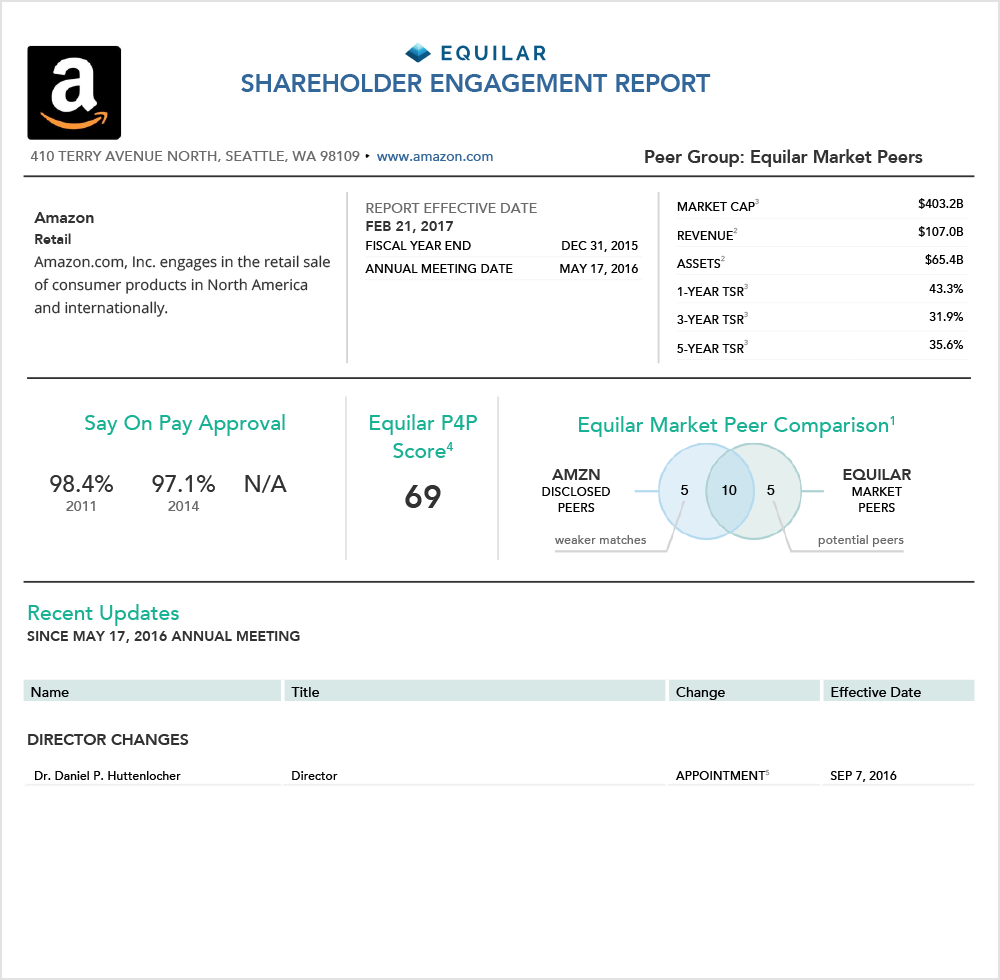 ---
Share Director Profiles
With Equilar BoardEdge, you can easily download PDF profiles of board ready candidates based on your custom specifications. Profiles are based on corporate affiliations and boards from the last 15 years and include connection paths to your board, experience, biographies and more.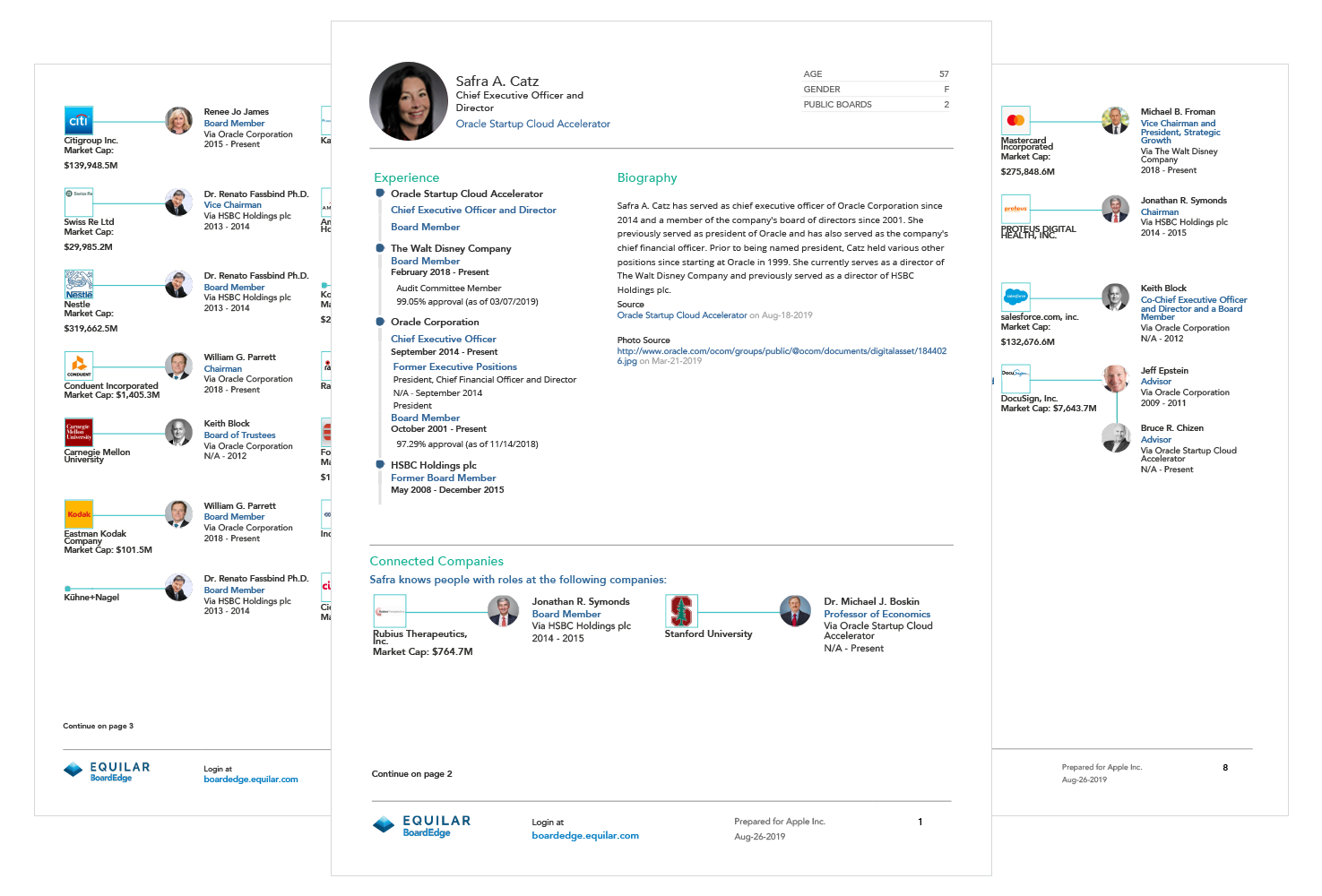 ---
Request a Demo of BoardEdge
---
Download a Printer-Friendly PDF Overview of BoardEdge for Institutional Investors
Download PDF